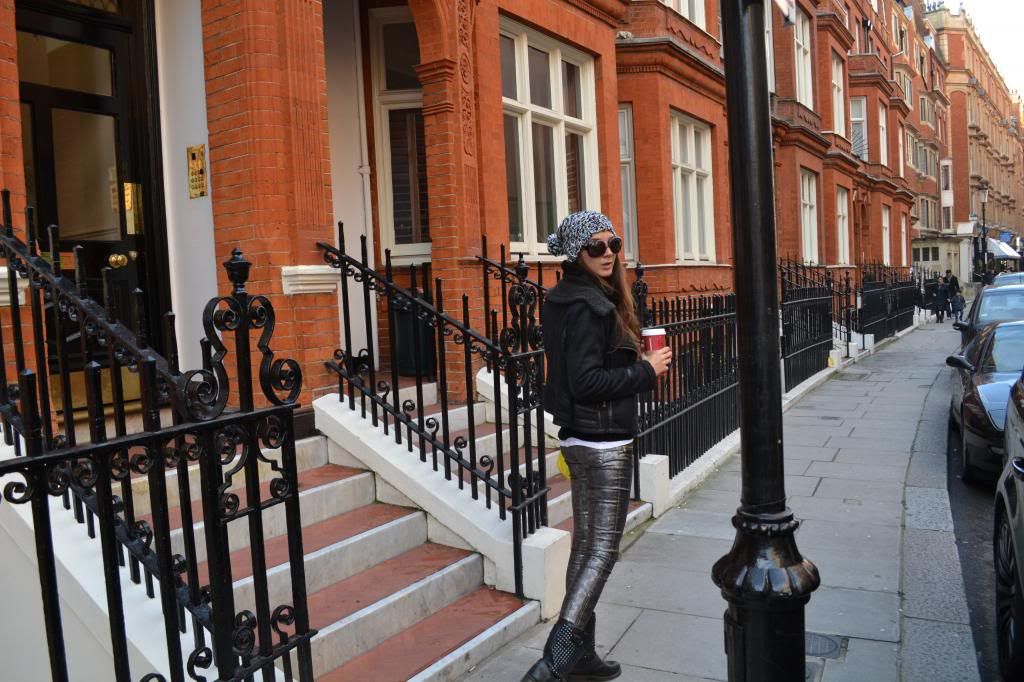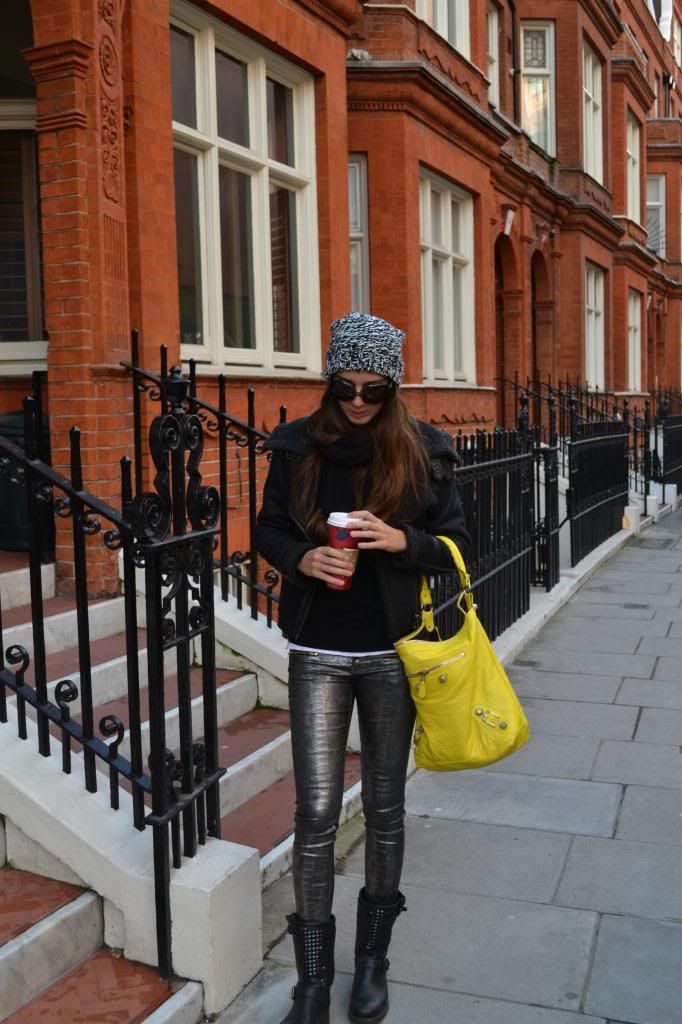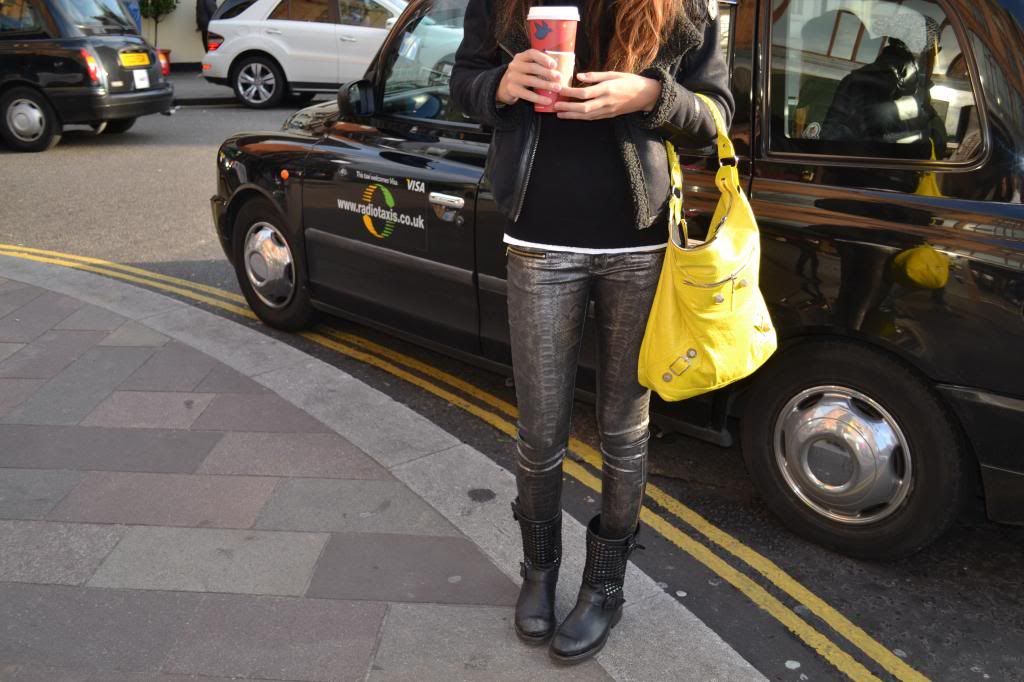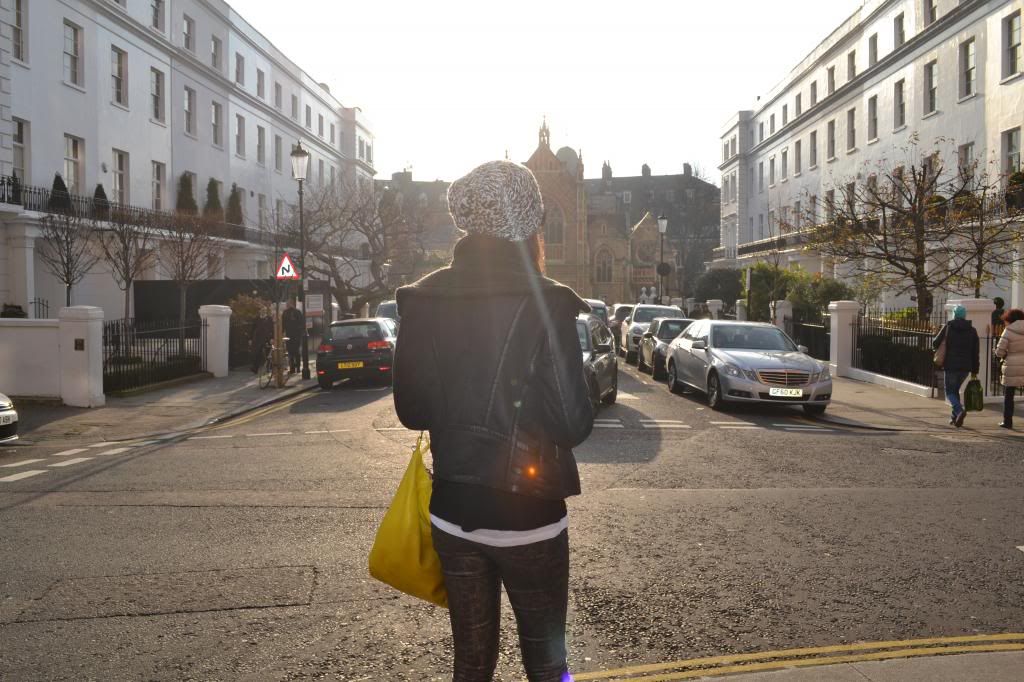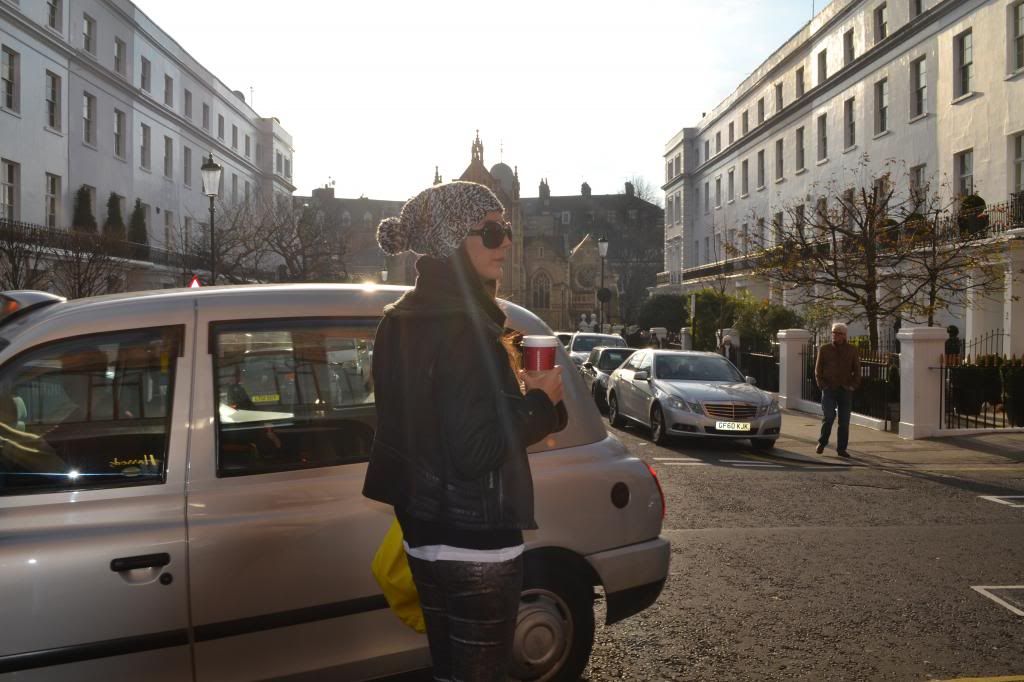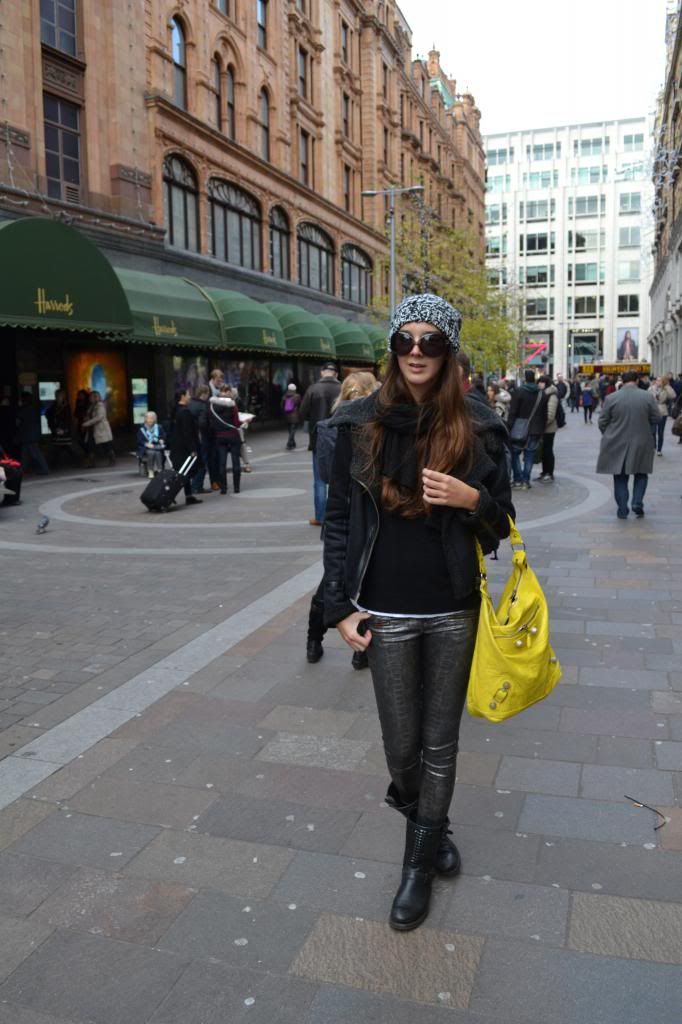 Nothing better than a good sheepskin jacket, a knitted hat and some motor boots, to fight the cold and do some Christmas Shopping!
It's so cold in London but I love spending the day out especially when it's Christmas time, walking around the boutiques, buying presents for my family, drink hot chocolate...
This day was really sunny and as you may have realised, I LOVE bright colours so I coudn't resist wearing my Yellow day bag from Balenciaga.
What do you think? Would you wear bright colours in Winter?
Rien de mieux qu'une veste en peau de mouton , un bonnet en laine et des grosse boots, pour affronter le froid et faire le shopping de Noel!
Il fait tres tres froid ici a Londres mais j'adore passer mes journees dehors, surtout quand c'est Noel, marcher dans les boutiques, acheter les cadeaux pour ma famille, boire du chocolat chaud...
Ce jour la etait super ensoleille et comme vous vous en etes rendu compte, j'adore les couleurs flashy donc je n'ai pas pu resister a porter mon sac Balenciaga jaune!
Vous en pensez quoi? Vous porteriez des couleurs petards en hiver?
Outfit/tenue:
jacket/veste- Topshop
skinny jean- Zara
boots- Ash
bag/sac-Balenciaga
sunnies/lunettes- Dior
hat/bonnet- Primark
Shop my closet/achete ma garde robe:
Here/ici
and/et
Here/ici