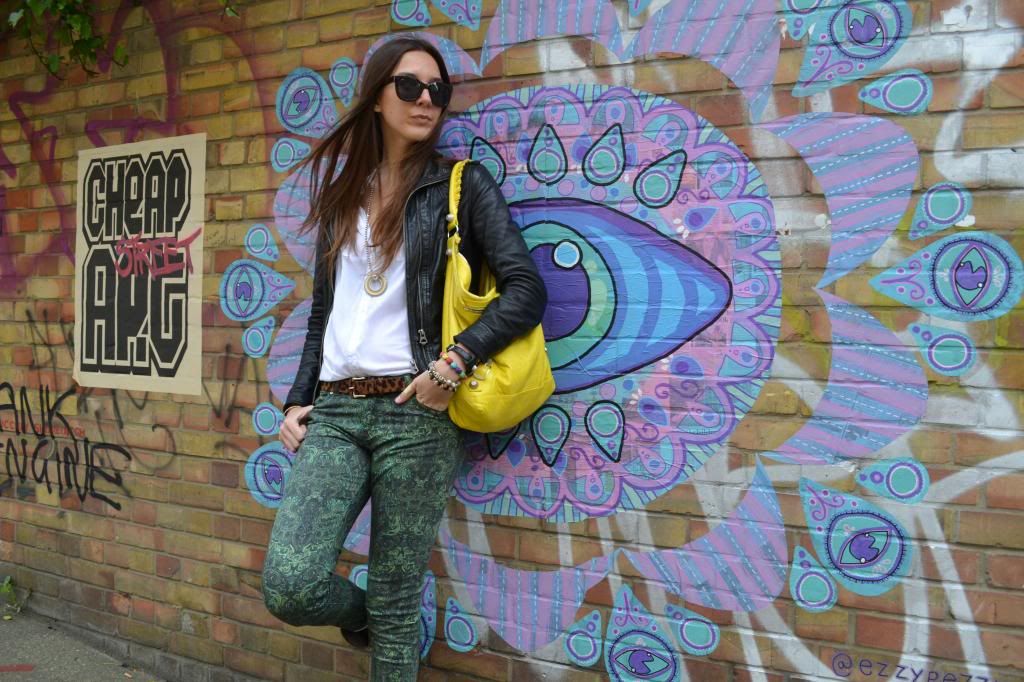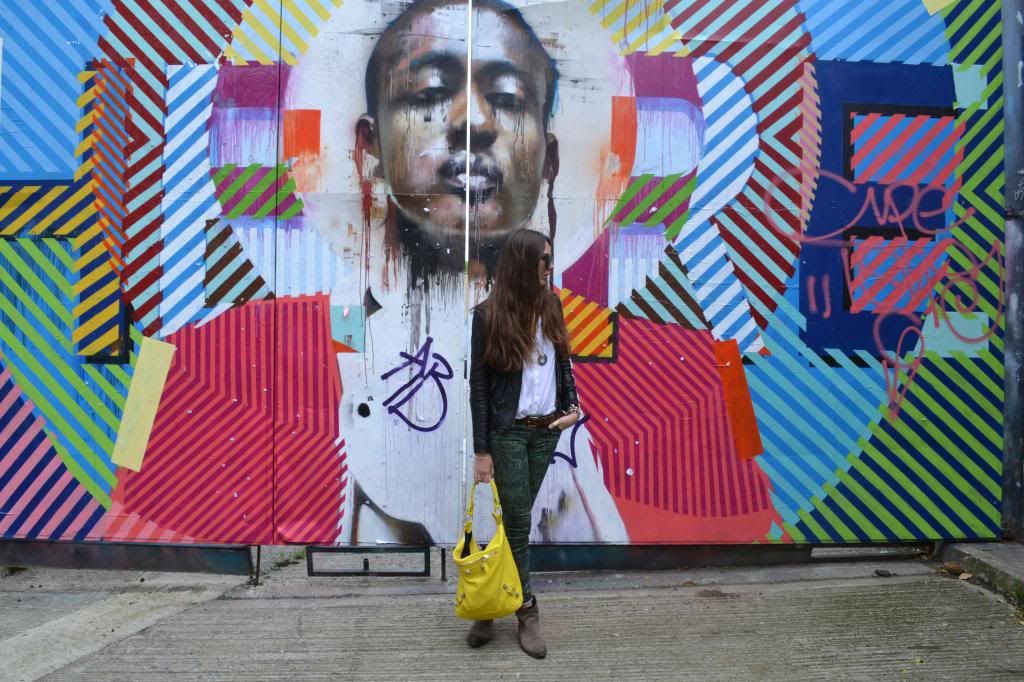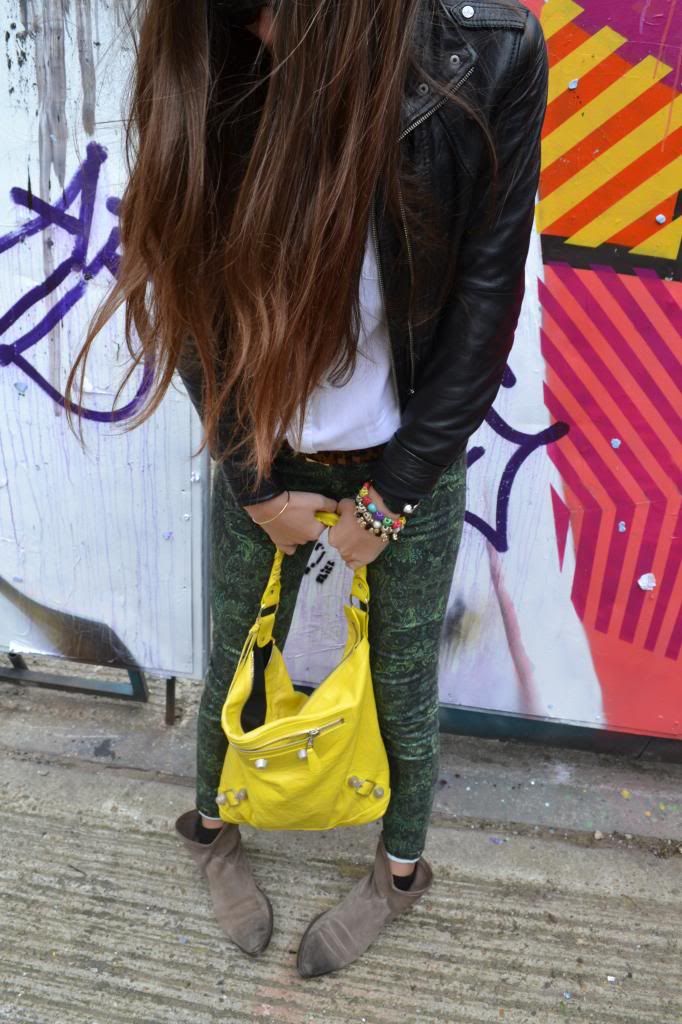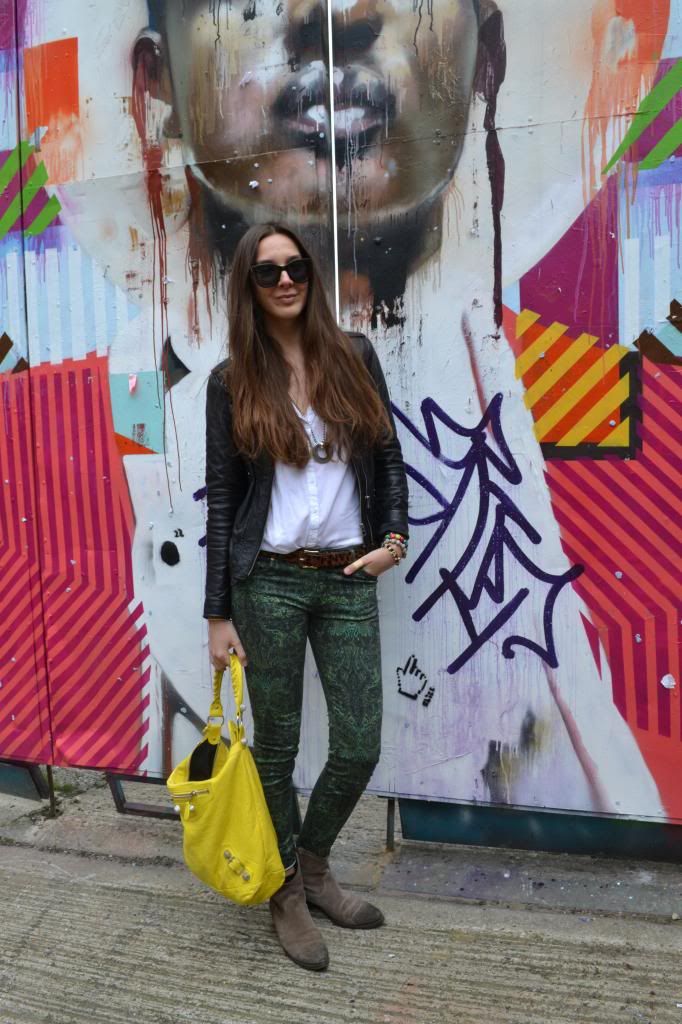 If you know London you will recognize Bricklane on my pics, it is one of the best area to take wonderful pictures like the ones my boyfriend took!
I like the contrast between the grafitti on the wall and my printed trousers ( paisley again!), I think it make the originality of those pics.
I got those trousers on sale for £10 at Zara back in December and it is the 1st time I have the occasion to wear them, do you like them?
Si vous connaissez Londres, vous reconnaitrez surement Bricklane, un des meilleurs endroits pour prendre de superbes photos comme celles que mon copain a prise!
J'aime le contraste entre les grafittis sur les murs et l'imprime de mon pantalon ( imprime Cashmere encore!), je pense que ca fait toute l'originalite des ces photos.
J'ai achete ce pantalon en solde chez Zara pour £10 en Decembre et c'est la premiere fois que j'ai l'occasion de le porter, vous aimez?