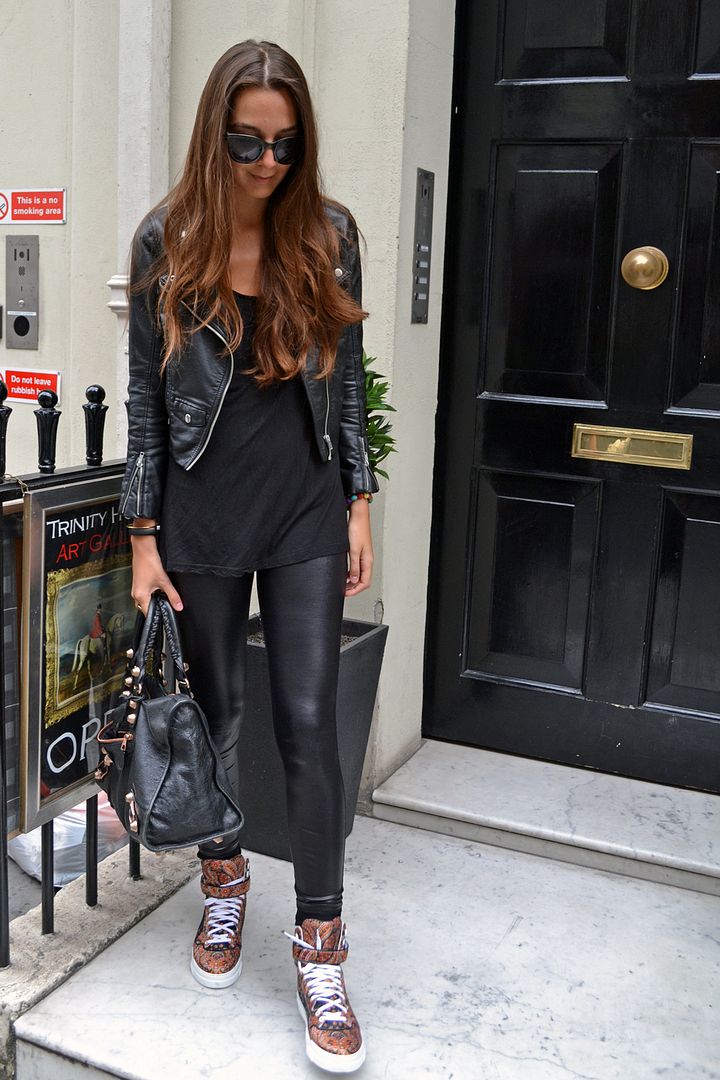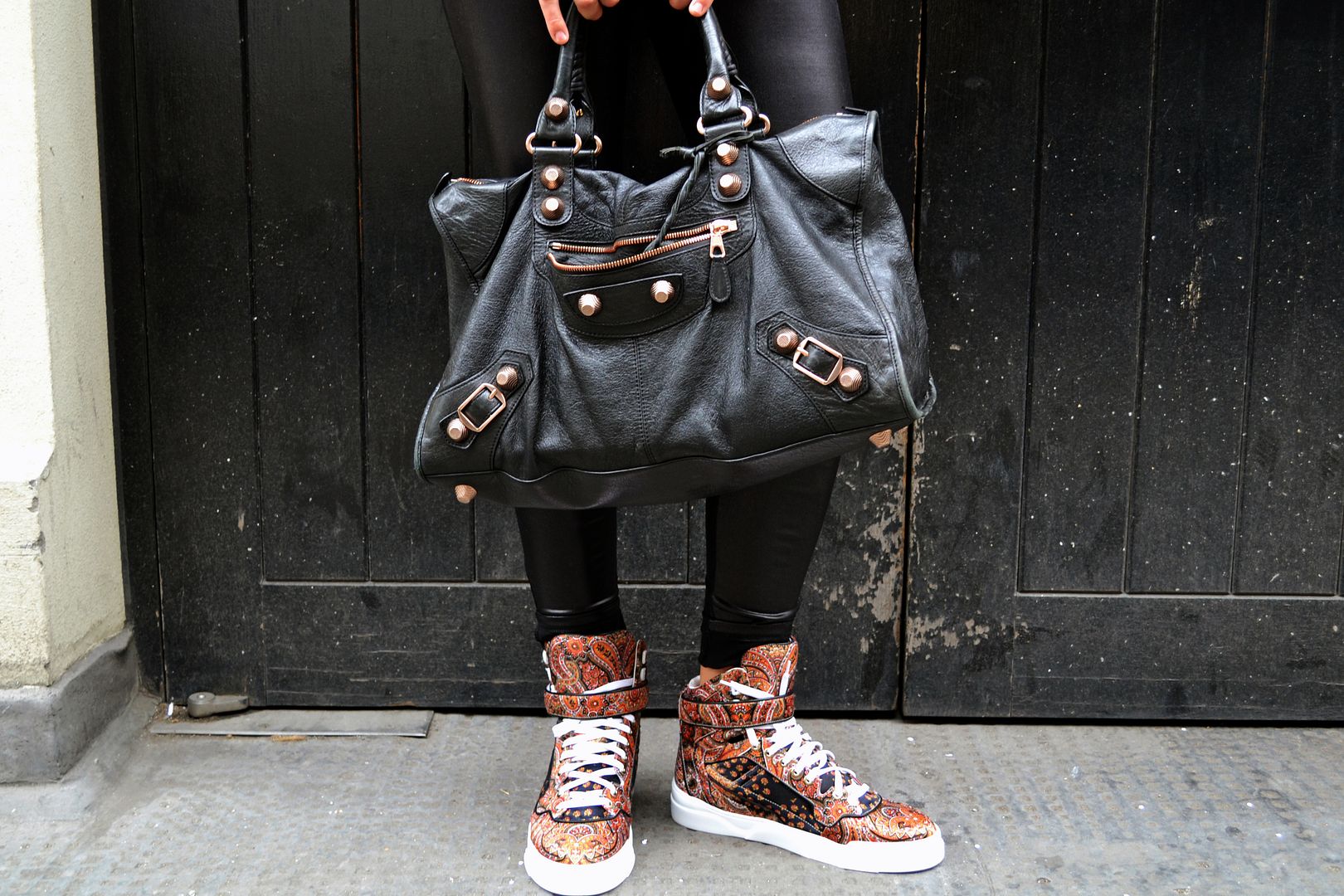 Today is the first time I am wearing my new Givenchy sneakers, I have decided to wear them with an all black outfit, as they really are statement pieces.
When I am not feeling creative I always wear basics like white t-shirt and jean or all black, you can't go wrong, add some accesories or bright shoes and you will look very trendy without trying too hard!
Aujourd'hui est la premiere fois que j'ai l'occasion de porter mes baskets Givenchy, j'ai decide de els porter avec un total look noir, car elles sont deja tres voyantes.
Quand je ne me sens pas creative je porte toujours des basics comme jean et t-shirt blanc ou un le total look noir, j'ajoute quelque accessoires ou des chaussures de couleurs, et voila, j'ai l'air trendy sans trop en faire!