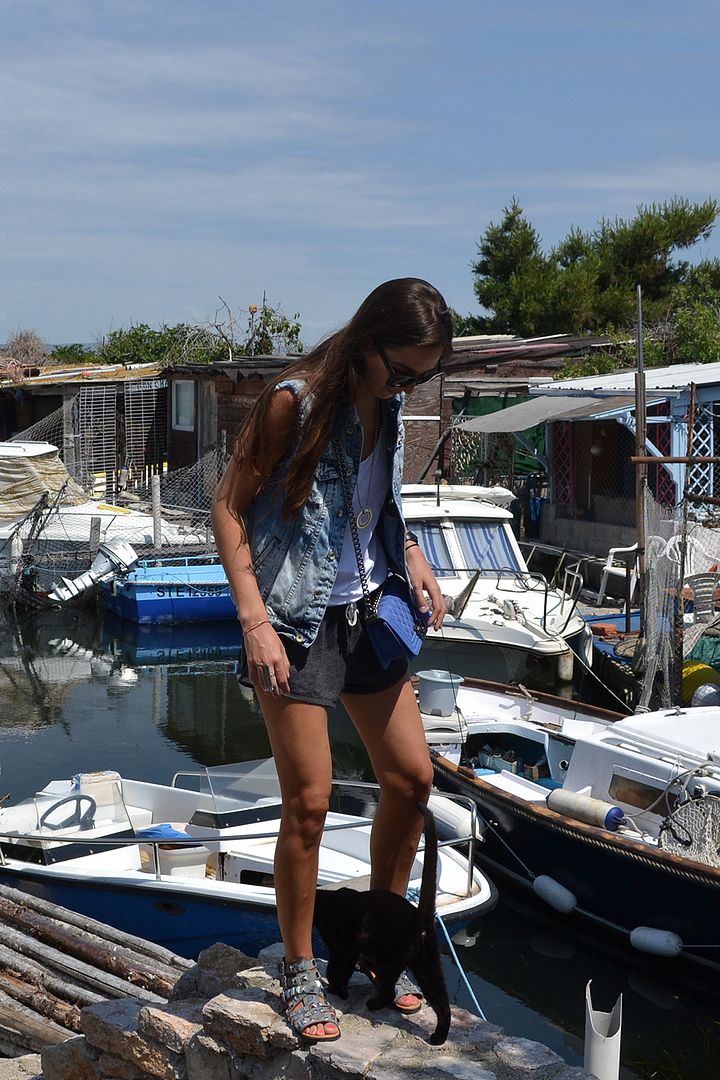 For my last day at Sete, my Mummy had the good idea to take picture in this very tipycal area called " La pointe courte", it is a really small and private area where many generations of fishermans are living.
The neighbourhood of "La pointe courte" are very protective of their area and many of them were watching me without understanding why I was there and what I was doing! It is kind of funny as I am myself from the same city, Sete, but in their mind they believe this area is like a separate country were only the "pointus" are allowed to live!
Anyway we didn't stay for long, just the time to take really funny pics!
Pour mon dernier jour a Sete, ma Maman a eu la bonne idee d'aller prendre des photos a la "pointe courte", un endroit typique de Sete. C'est un tout pretit quartier ou des generations de pecheurs vivent entre eux depuis des decennies.
Le quartier de "la pointe courte" est tres protege par ses habitants, beaucoup d'entre eux etaient me fixer et essayer de comprendre pourquoi j'etais la et qu'est ce que j'y faisais, ce qui est assez drole car je suis moi meme de la meme ville qu'eux, Sete mais dans leurs petits esprits ils pensent que "la pointe courte" est un comme un tout petit pays ou seulement les "pointus" ont le droit de vivre!
Mais meme si l'on n'est pas reste tres longtemp, on a juste eu le temp de prendre des photos assez drole!
outfit/tenue:
jacket/veste- Zara ( similar here / here)
shorts- Nike get them here
sandals/sandales- River Island get them here
bag/sac- Chanel