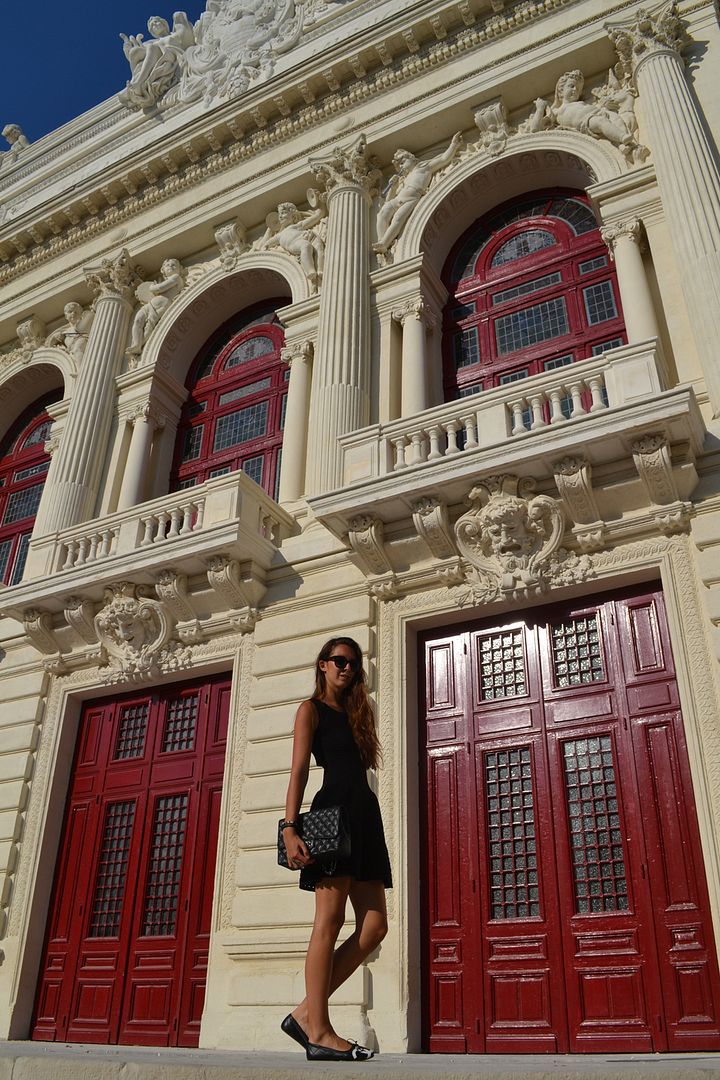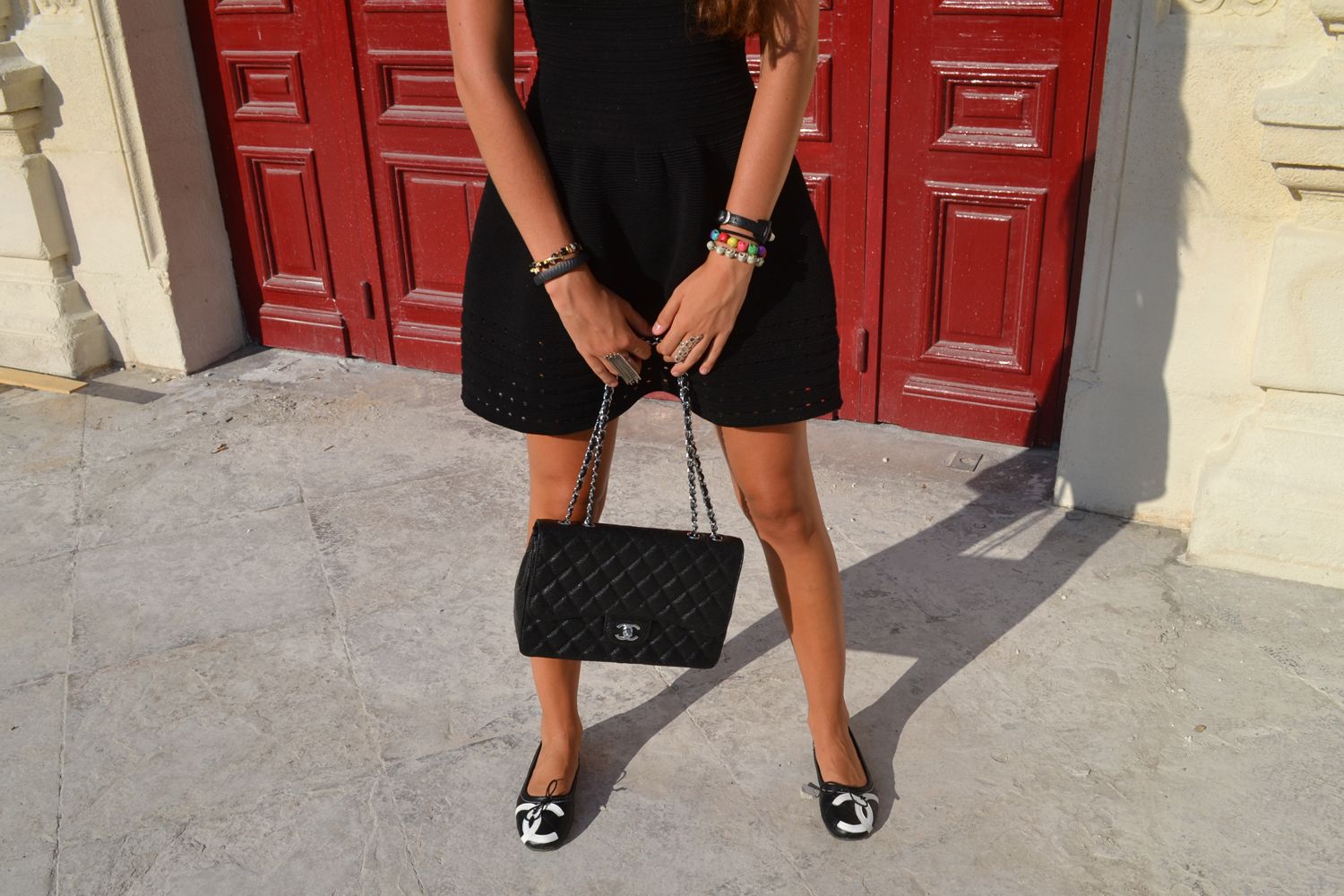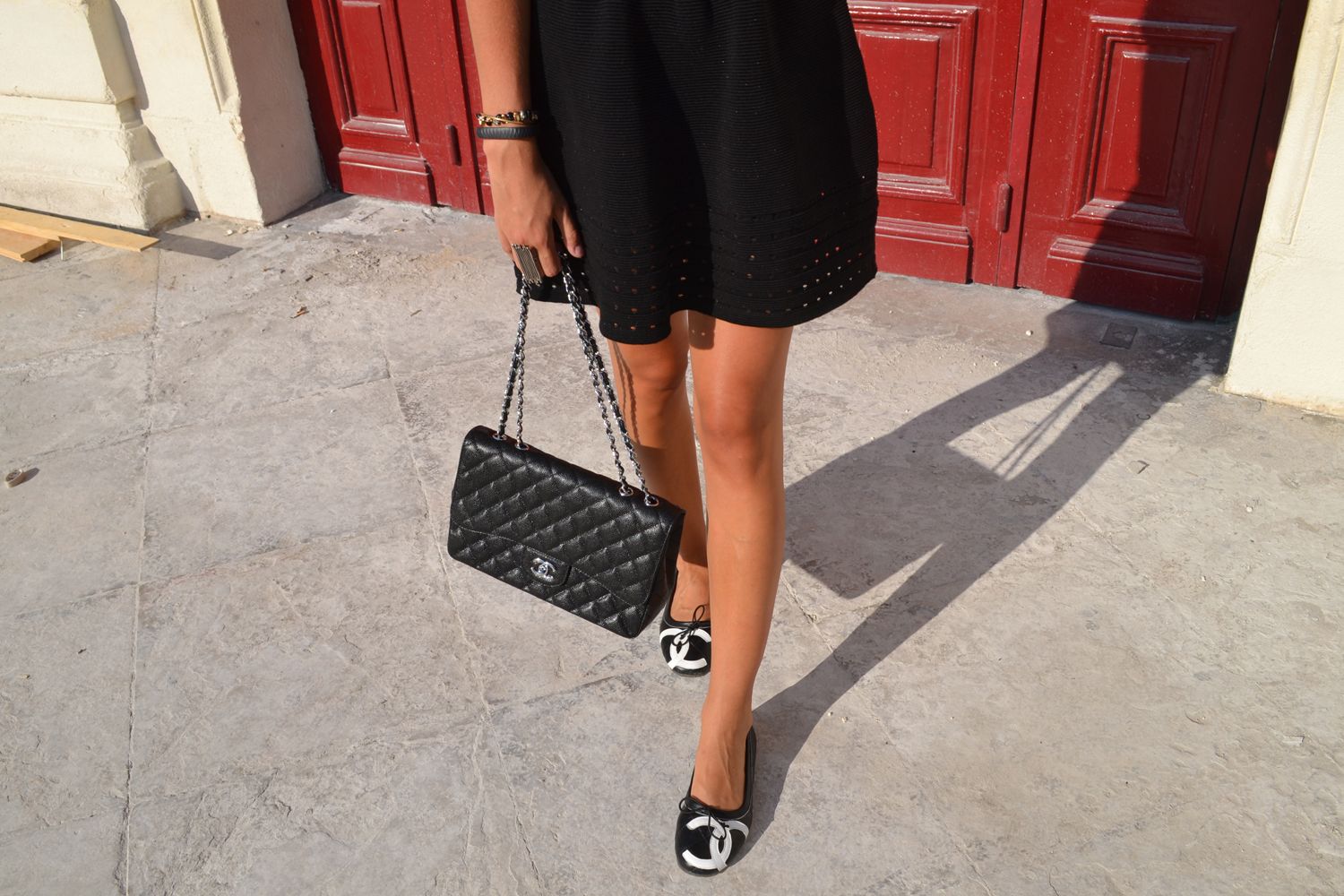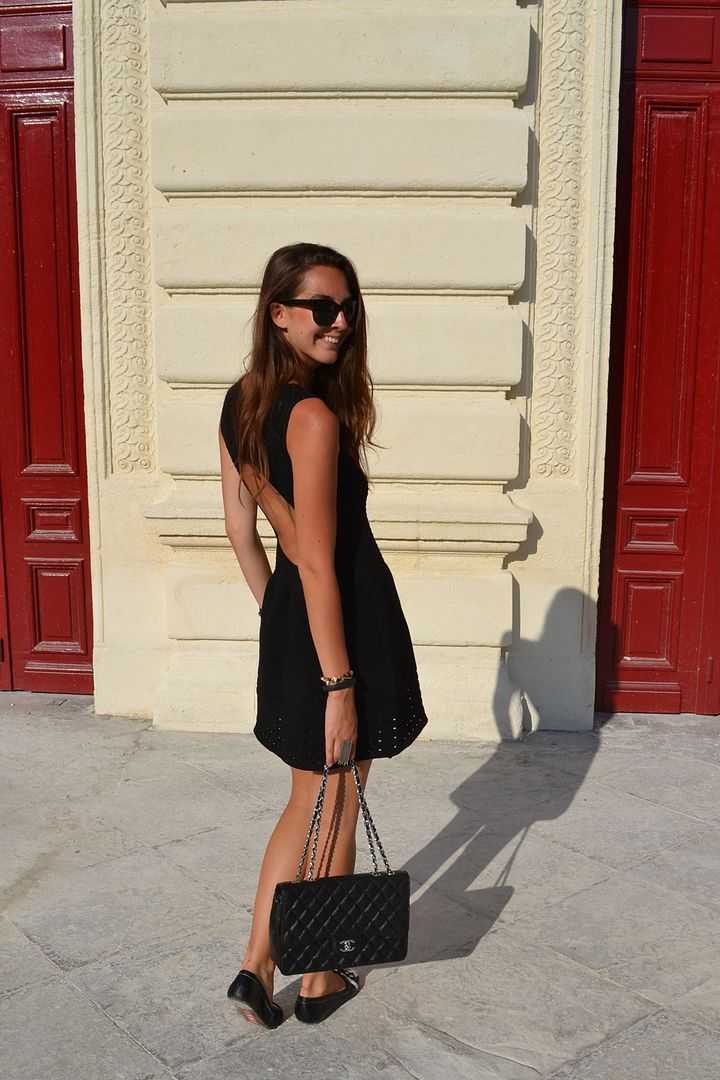 I firmly believe than every girl should own a LBD which makes them feel and look incredible by the simple fact to wear it!
Mine has a skater shape and is made of an amazing lurex fabric which hide all the little things I don't like on my body, it is really Alaia-esque but it actually comes from Maje ( and on sale!)
I took inspiration from the vintage Chanel campaign as I wanted to look feminine and preppy but not too girly, I opted for this pair of cambon flats and my Mummy's Chanel jumbo bag, I decided not to wear many accessories as you have to think "less is more" for this kind of look.
I made a little selection of skater LBD below, I hope you will find the perfect one!
Je pense que chaque fille devrait avoir LA petite robe noire dans sa garde robe, celle avec laquelle tu te sens incroyable, fantastique et a l'aise a la fois, cette petite robe noire!
La mienne a une coupe patineuse, faite de matiere lurex elle m'aide a cacher les petites choses que j'aime pas trop sur mon corp, elle est tres Alaia-esque mais je l'ai, en fait, achete chez Maje ( en soldes!)
Je me suis inspiree des campagnes Chanel vintage car je cherchais a creer un look feminin et classe en evitant le cote "gnangnan", j'ai donc opte pour cette paire de ballerines cambon et un sac Chanel de ma Maman, j'ai decide de ne pas porter trop d'accessoires car pour ce genre de look moins on en fait mieux c'est!
Je vous ai fait une petite selection de petite robe noire facon patineuse, j'espere que vous y trouverez votre bonheur!
outfit/tenue: