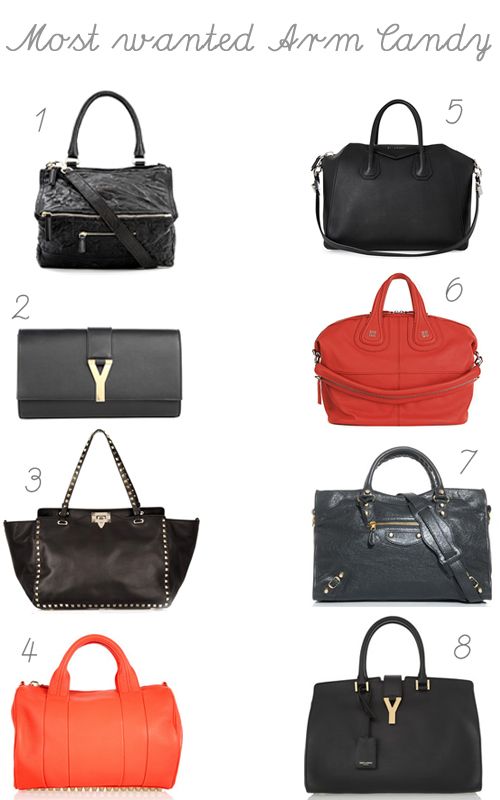 This is my little selection of bags from the next season, I really love bright colours for winter and those Oranges/Red bags are perfect but I also love a classic black bag when I don't feel creative or I already wear too many colours!
Which one is your favourite?
Voici ma petite selection de sacs pour la prochaine saison, j'adore les couleurs flashy l'hiver et ces sacs oranges/rouges font bien le job mais j'aime aussi avoir un sac noir classique pour les jours ou je ne me sens pas tres creative ou je porte juste deja trop de couleurs!
1- Givenchy, Pandora shop here
2- YSL, Belle du jour shop here
3- Valentino, Rockstud shop here
4- Alexander Wang, Rocco shop here
5- Givenchy, Antigona shop here
6- Givenchy, Nightingale shop here
7- Balenciaga, City shop here
8- YSL, Chyc Cabas shop here