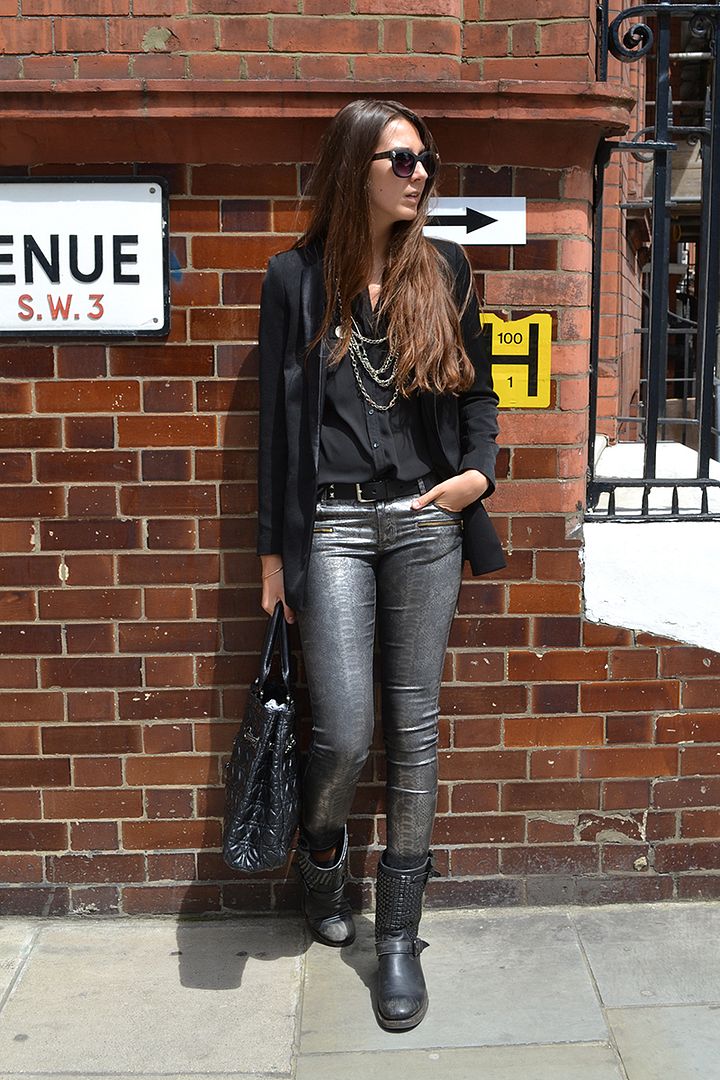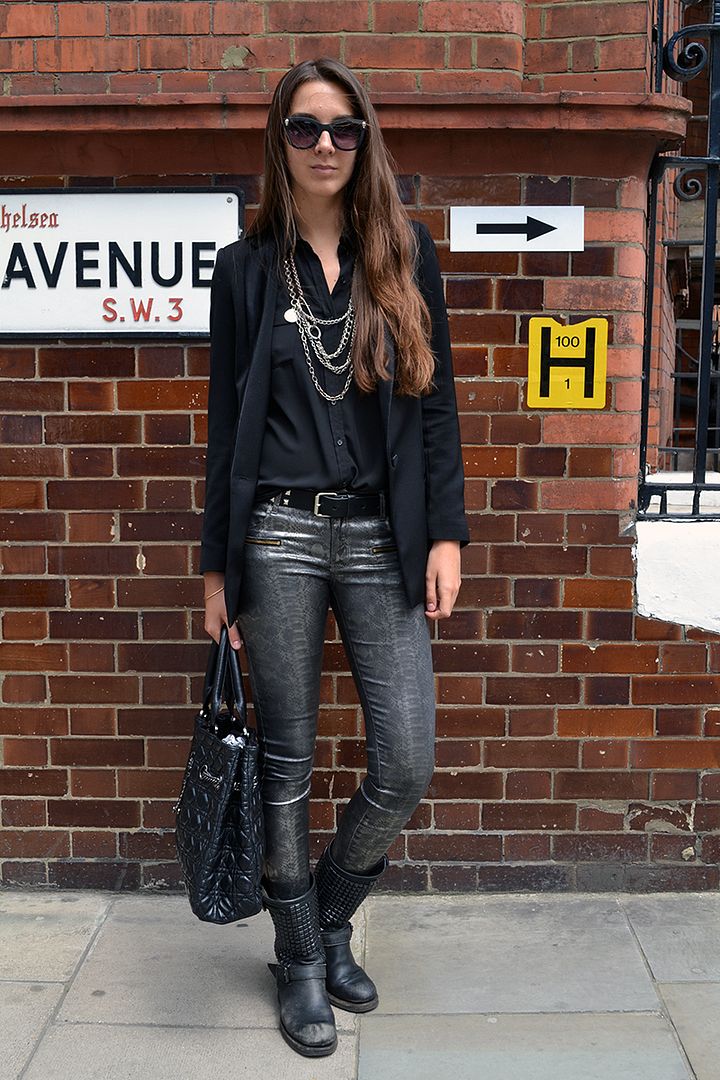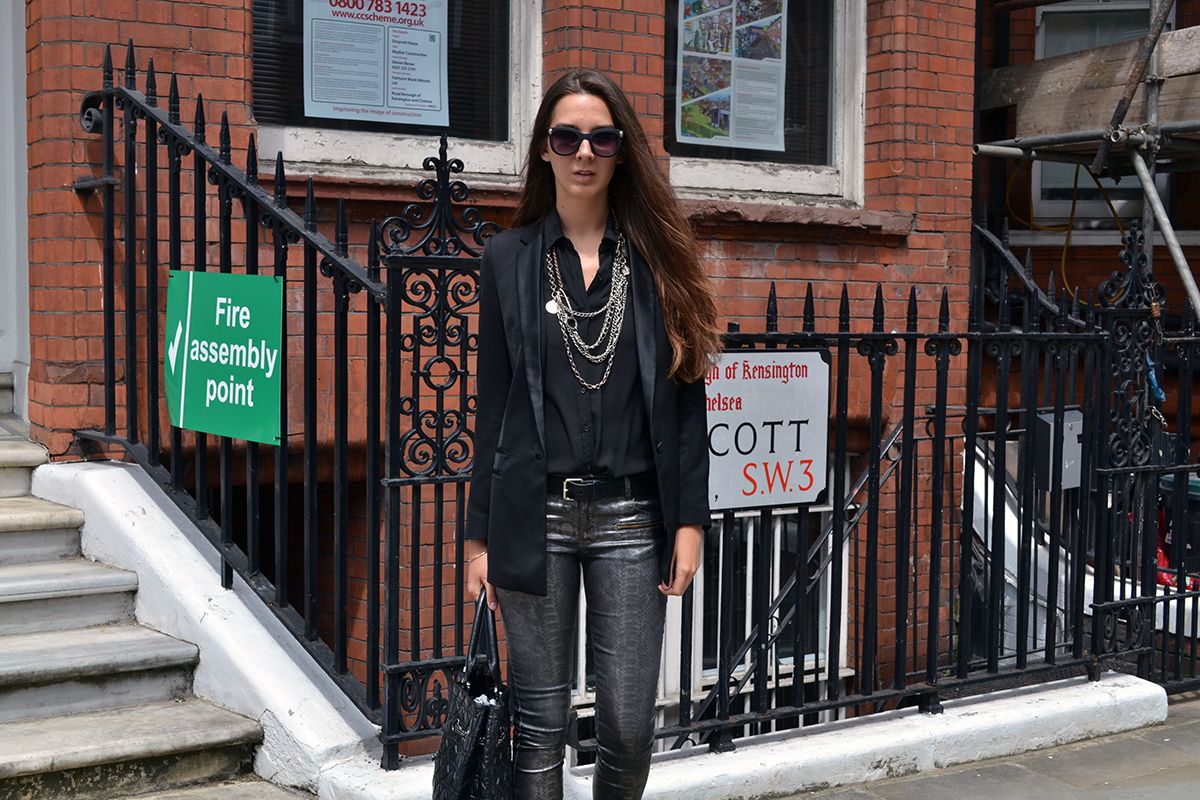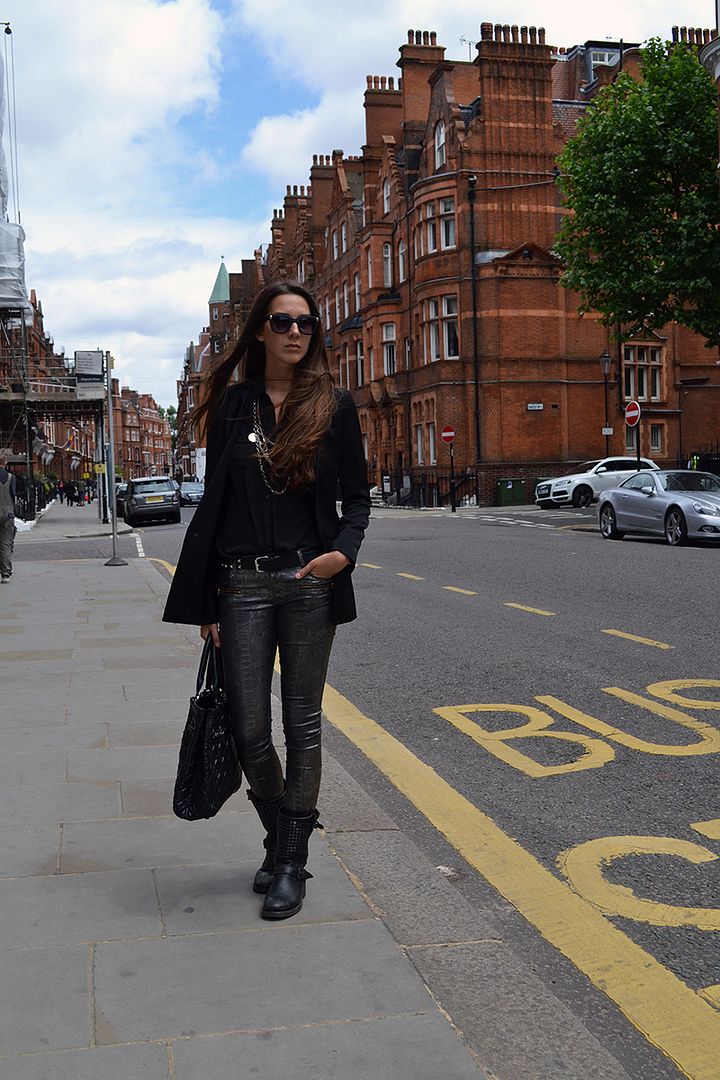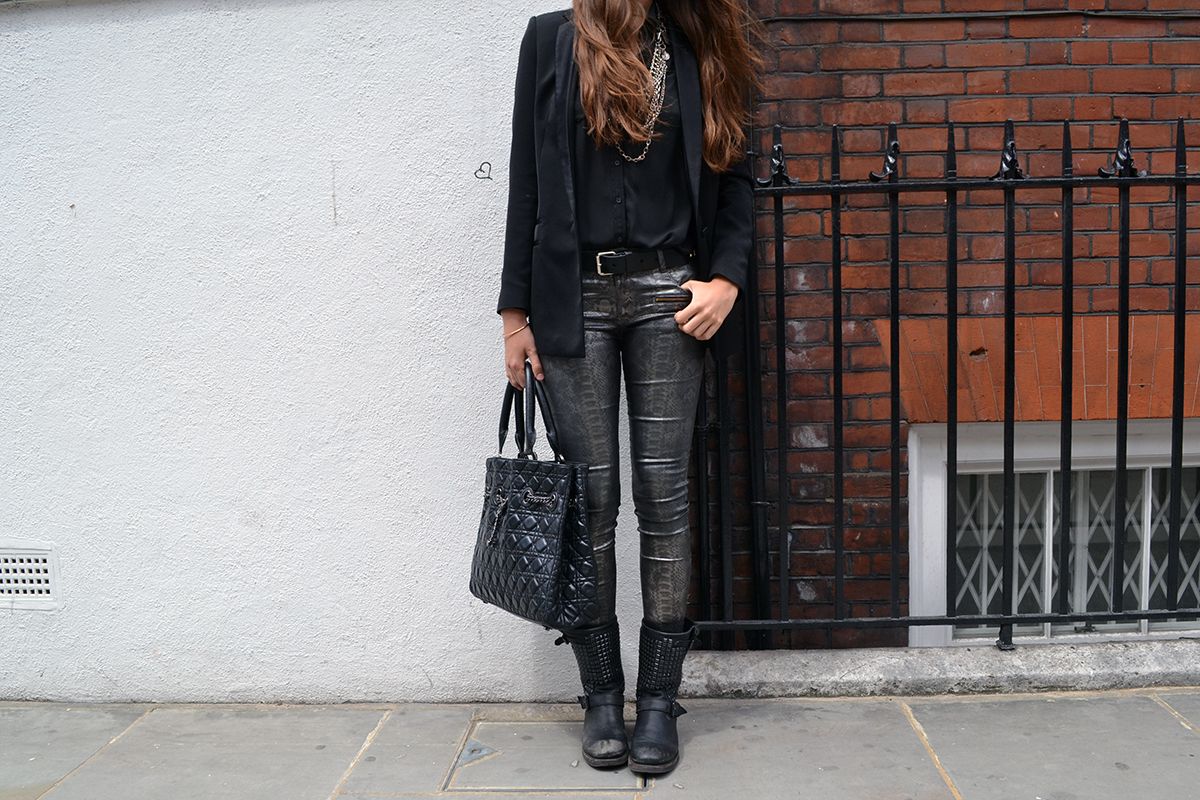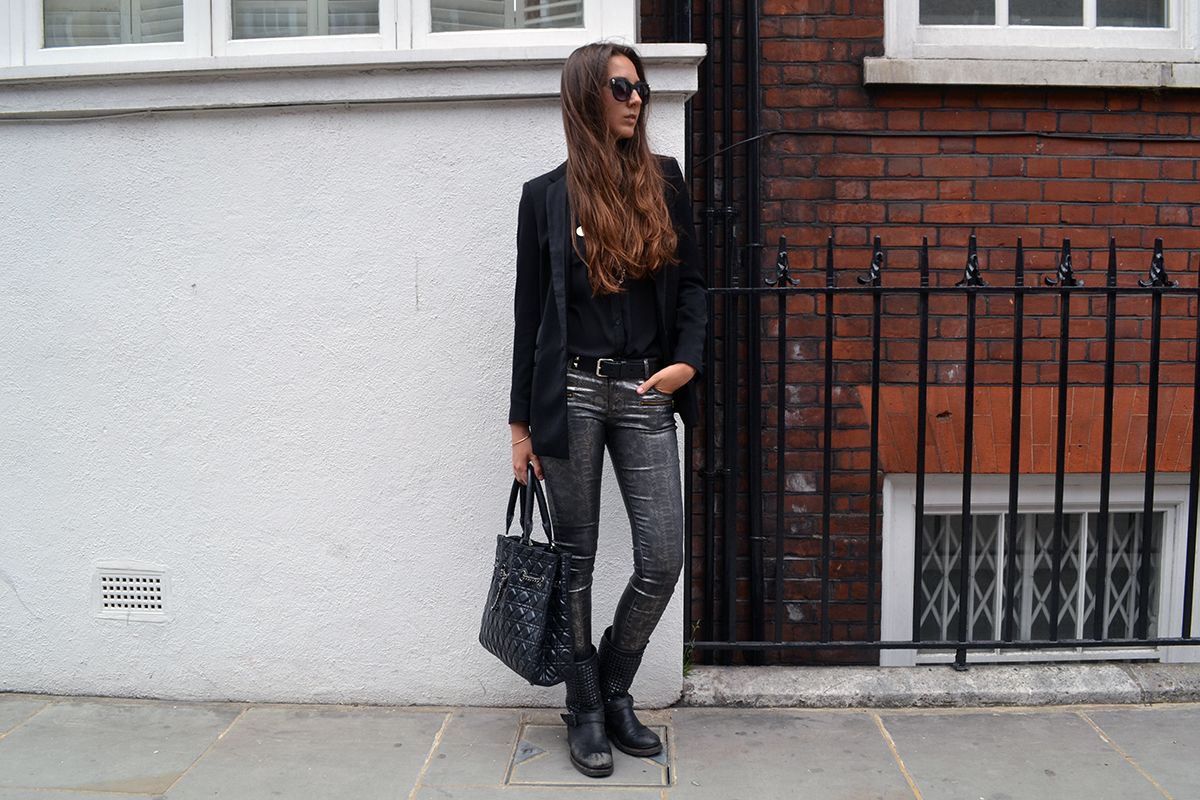 After a beautiful sunny week end, the winter decided to come back since last night ... But today I am way too busy to care about the very cold temperature, I just had a really early breakfast at Colbert on Sloane Square and now I am off to meet 3 new potential clients to style for their summer holidays wardrobe, I am always excited to meet new clients!
This morning I've tried to keep it basic with my tuxedo blazer, a black see trough shirt, a black Dior cabas, some biker boots and I added a metallic touch with the chains and the trousers.
Apres le beau week end que nous avons eu, voila que l'hiver a decide de repointer le bout de son nez dans la nuit ... Mais aujourd'hui je suis trop occupee pour m'occuper de la meteo... Je viens juste de prendre un petit dej a Colbert ( resto francais a Chelsea) et maintenant je dois courrir rencontrer 3 nouvelles potentielles clientes a relooker pour leurs garde robe d'ete, je suis toujours excitee de rencontrer mes nouvelles clientes!
Ce matin j'ai decide de rester assez basique avec ma veste de tuxedo noire, un chemisier transparent noir, mon gros cabas de chez Dior, des boots de motards et j'ai rajoute la touche fun et metalique avec les chaines en argent et le pantalon imprime serpent.
outfit/tenue:
shirt/chemisier- Primark ( similar here )