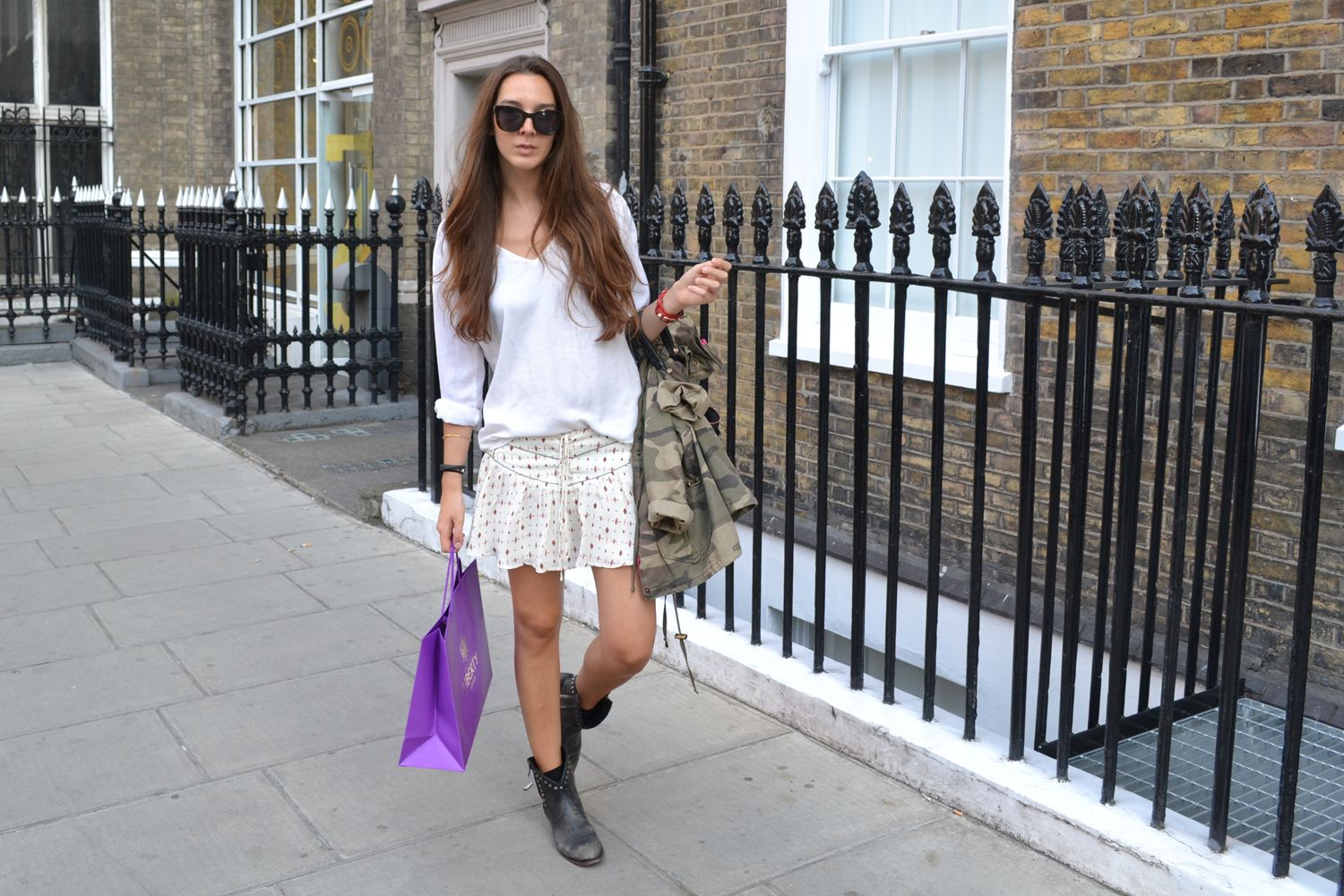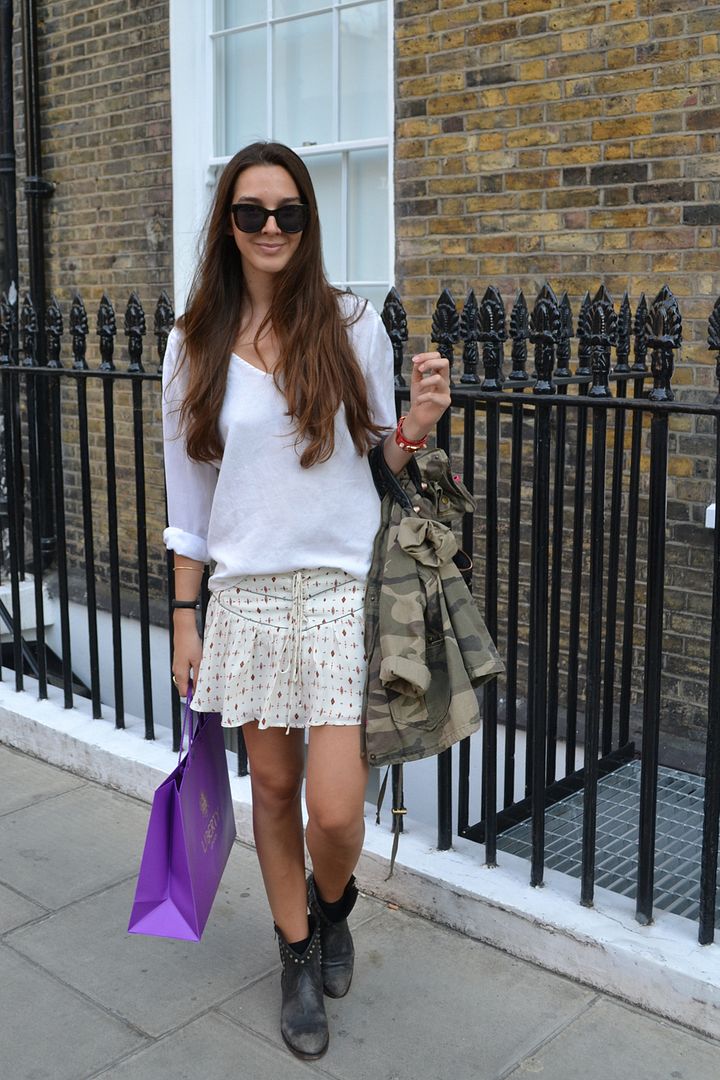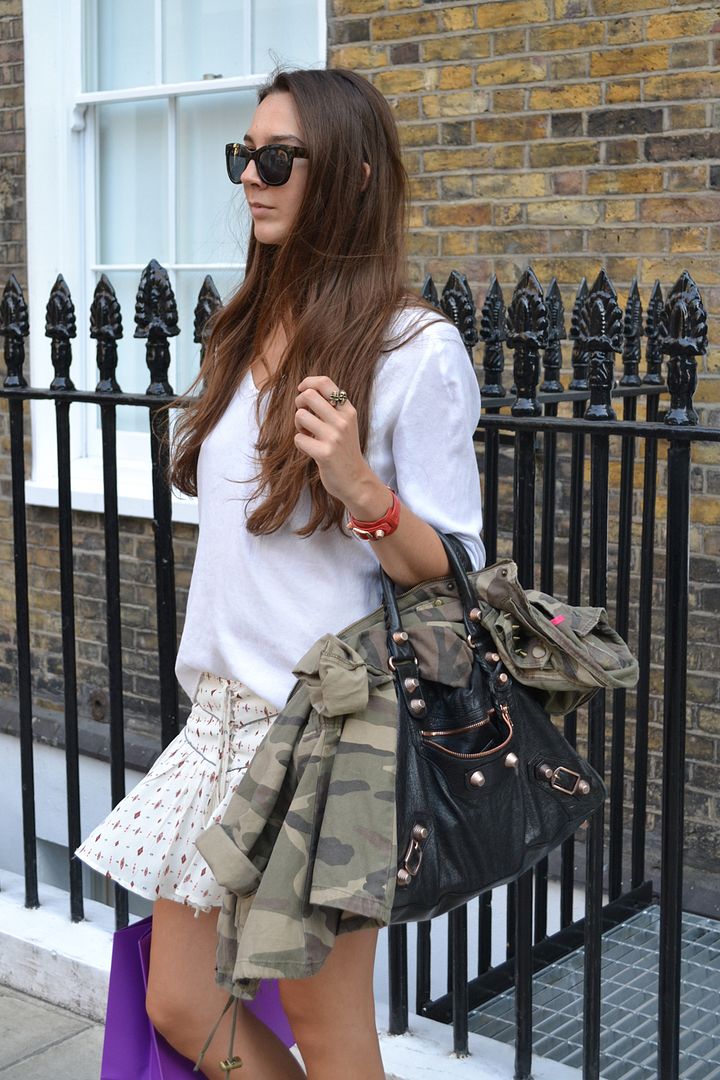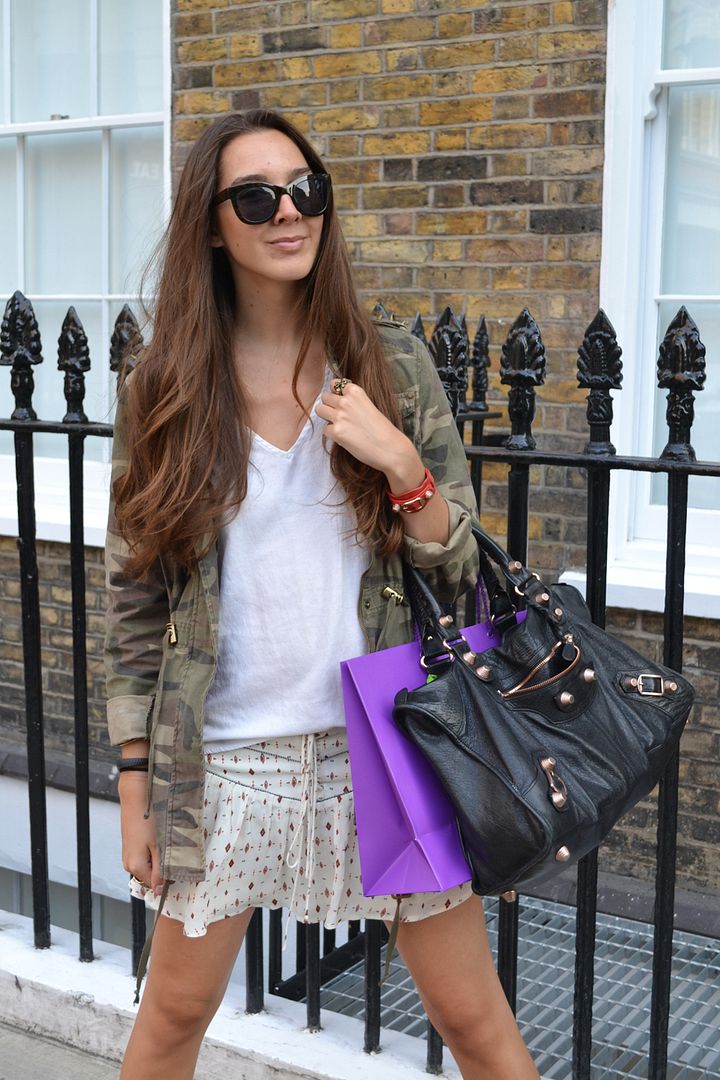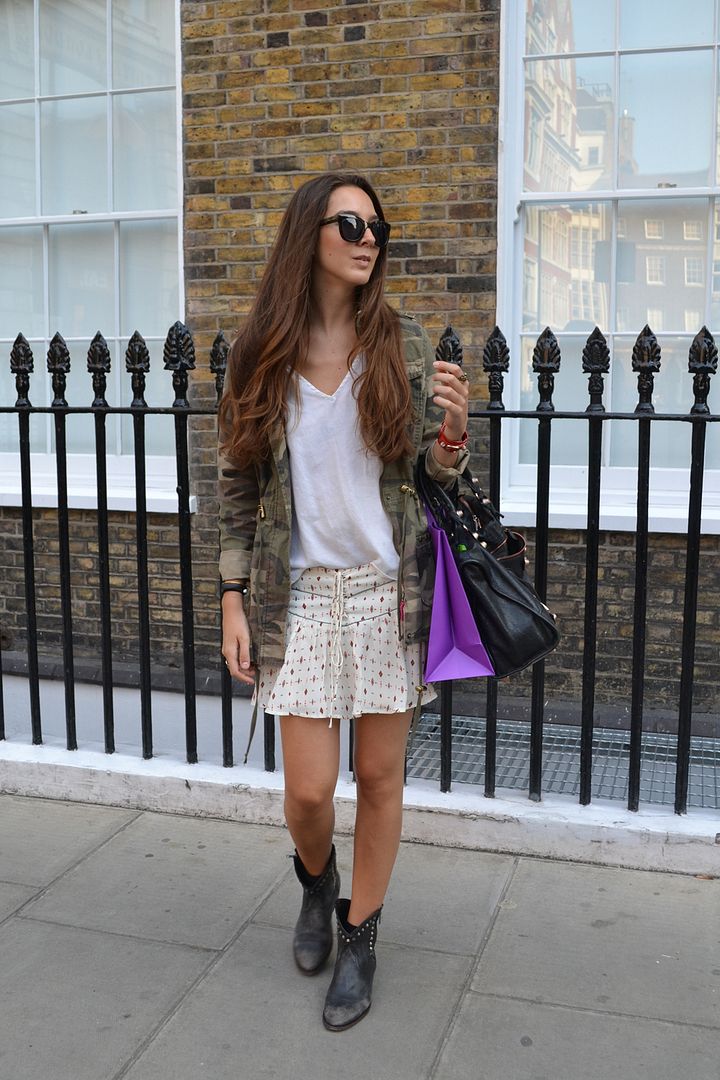 Since last week London is really hot, and the only things I want to wear are light cotton blouses and floaty skirt, I still wear my cowboy boots as my feet need to be comfortable for longs hours of walk all around London.
It is a kind of a mission to look stylish and comfy without suffocating here, but I am not going to complain as we have all been waiting for the summer for almost 2 very long years so I enjoy every single minutes of it, by chilling on terrace, avoiding public transports and having long walk in our beautiful parks.
Depuis la semaine derniere il fait treeesss chaud a Londres, et les seules choses que je veux porter sont des blouses legeres en coton et des jupes un peu volantes, je porte toujours mes santiags car je marche enormement et mes pieds ne se sentent confortables que la dedans!
C'est un peu une mission d'etre style, confortable sans etouffer ici, mais je ne vais surtout pas me plaindre car on a tous attendu l'ete depuis environ 2 longues annees donc je profite de chaque minutes de soleil, en terasse, dans le parc et j'evite les transports publiques comme la peste!
Outfit/tenue:
bag/sac- Balenciaga get it HERE