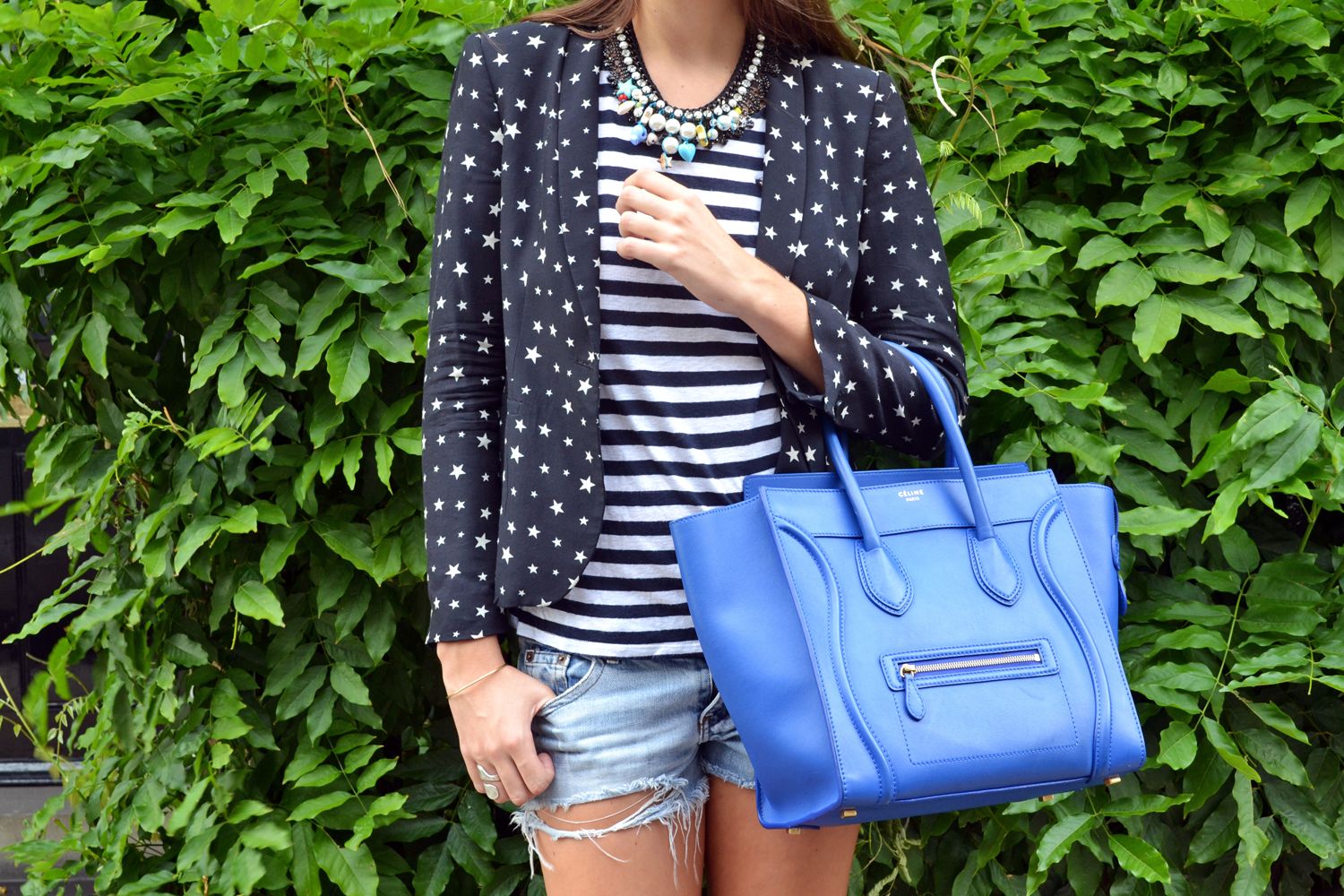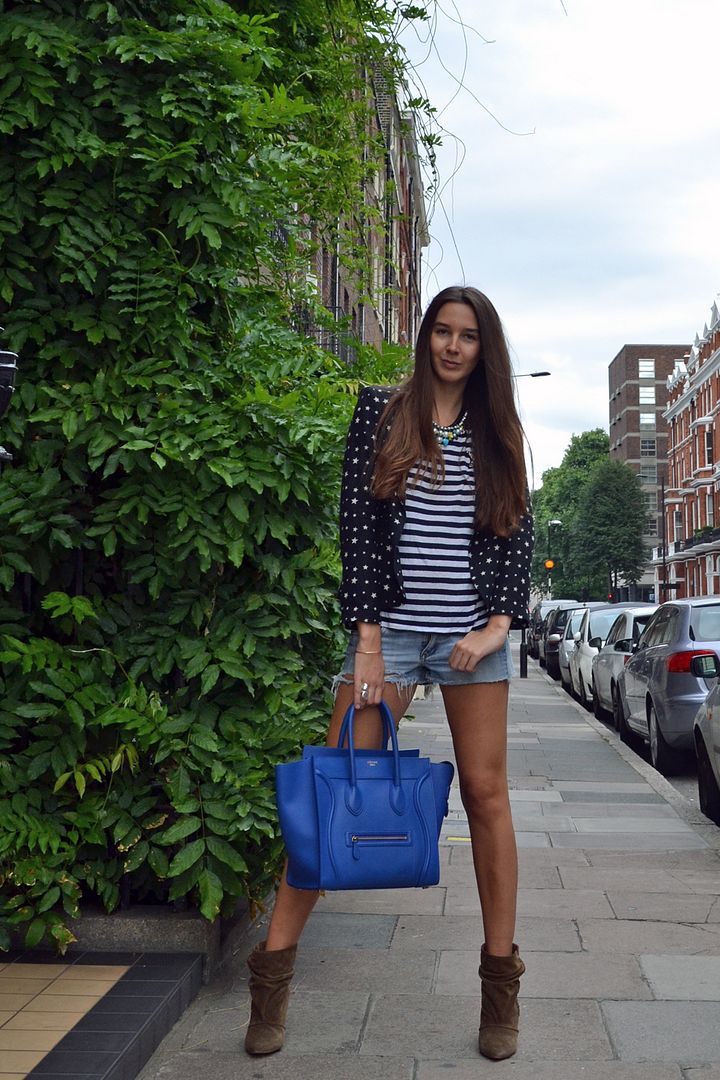 I love mixing prints, differents patterns, adding layers on layers... In fashion you can play with everything, as long as it stay coherent.
Here I mixed this Star print blazer with a navy stripey t-shirt, I always try to keep the same colours otherwise it just look too messy and trying too hard is not something I like in fashion!
I also chose this beautiful cobalt blue Celine bag, I think it was a blue kind of day ;)
J'adore faire un mix d'imprimes, de matieres, ajouter couche sur couche... Dans la mode, tu peux jouer avec tout tant que ca reste coherent.
Ici, j'ai mixe ce blazer imprime etoile avec un top raye bleu marine, j'essaye toujours de garder les memes nuances de couleurs sinon ca ressemble a rien!
J'ai aussi choisi ce sac bleu cobalt Celine, on peut dire que c'etait une sorte de jour bleu!
outfit/tenue:
jacket/veste- Zara from previous collection
shorts- DIY ( get similar here)
boots- Zara ( get similar here)