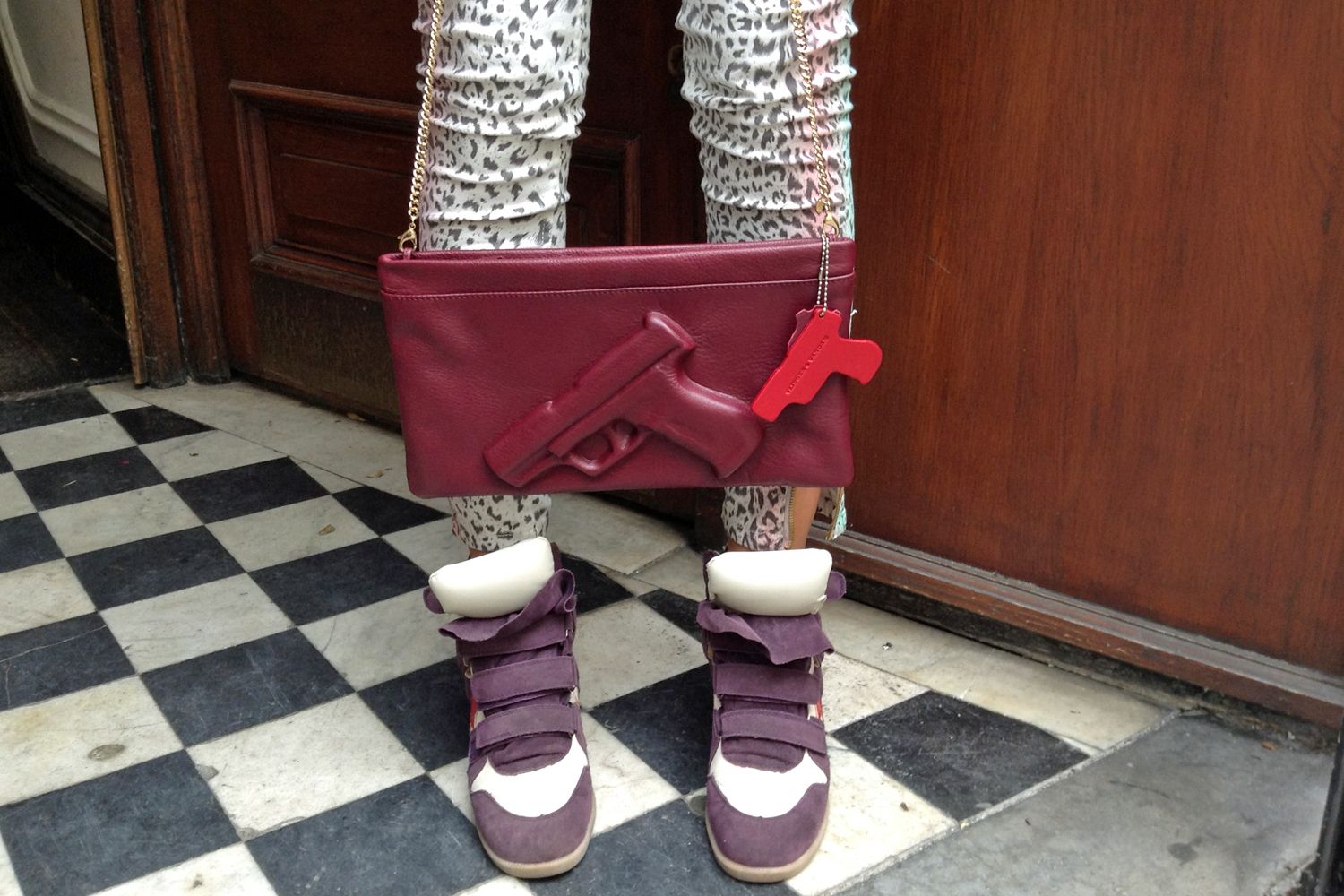 When I woke up today London was very dark and rainy and the only way not to get depressed with this kind of weather is, for me, to wear really bright colours and pretend I haven't notice the grey sky above me!
I went for a really bright Sugar high jumper by Wildfox, I needed this jumper as Sugar high is so me, I truly believe that you can be addicted to sugar so Sugar is my way to get high! Hahahhahaha!
Talking about Sugar, I am craving for a Banana Muffin right now, I told you, I need my sugar fix!
Lorsque je me suis reveillee ce matin, Londres etait tres sombre et pluvieux, et pour moi, le seul moyen de ne pas deprimer est de porter des tenues tres colorees en pretendant ne pas avoir vu le ciel gris au dessus de ma tete!
J'ai donc enfile mon pull rose bonbon Sugar High de chez Wildfox, ce pull est vraiment moi ( pour ce qui ne comprennent pas Sugar High veut dire: defonce au Sucre), je croit vraiment que l'on peut etre accro au sucre et que l'on peut etre High avec une bonne dose de sucre! hahahahahah!
En parlant de sucre, j'ai vraiment envie d'un bon muffin a la Banane, je vous ai dit, j'ai besoin de mon fixe de sucre!
outfit/tenue:
clutch/pochette- Vlieger and Vandam get it here
sneakers/baskets- Isabel Marant get them here
sunnies/lunettes- Anna Karin Karlsson get them here