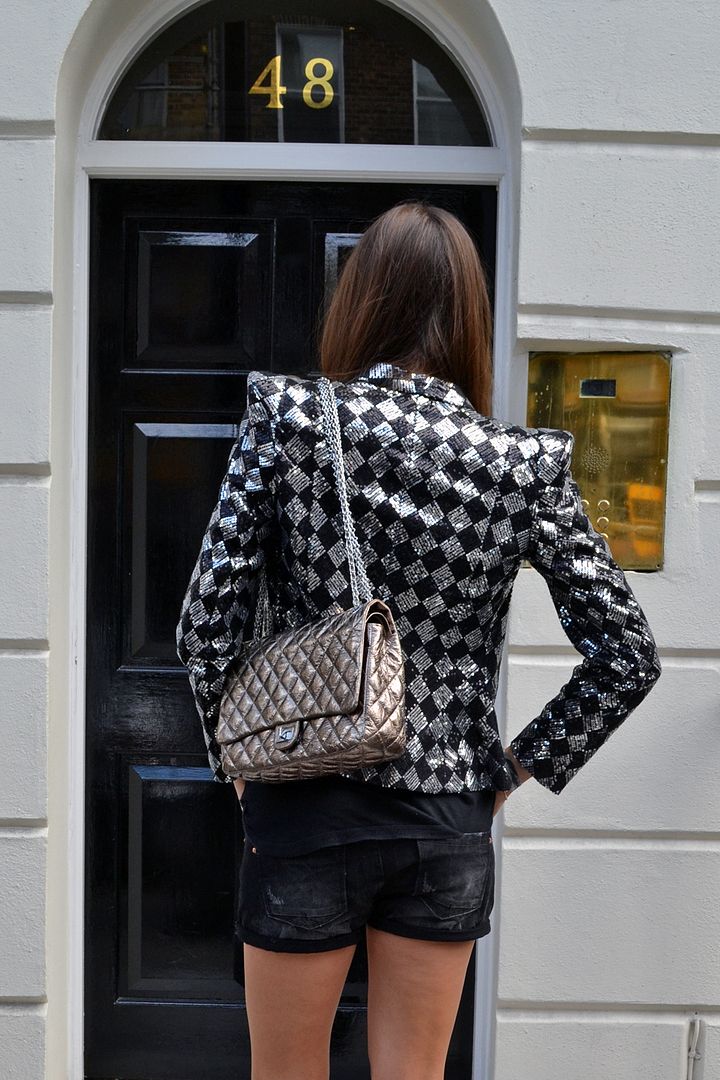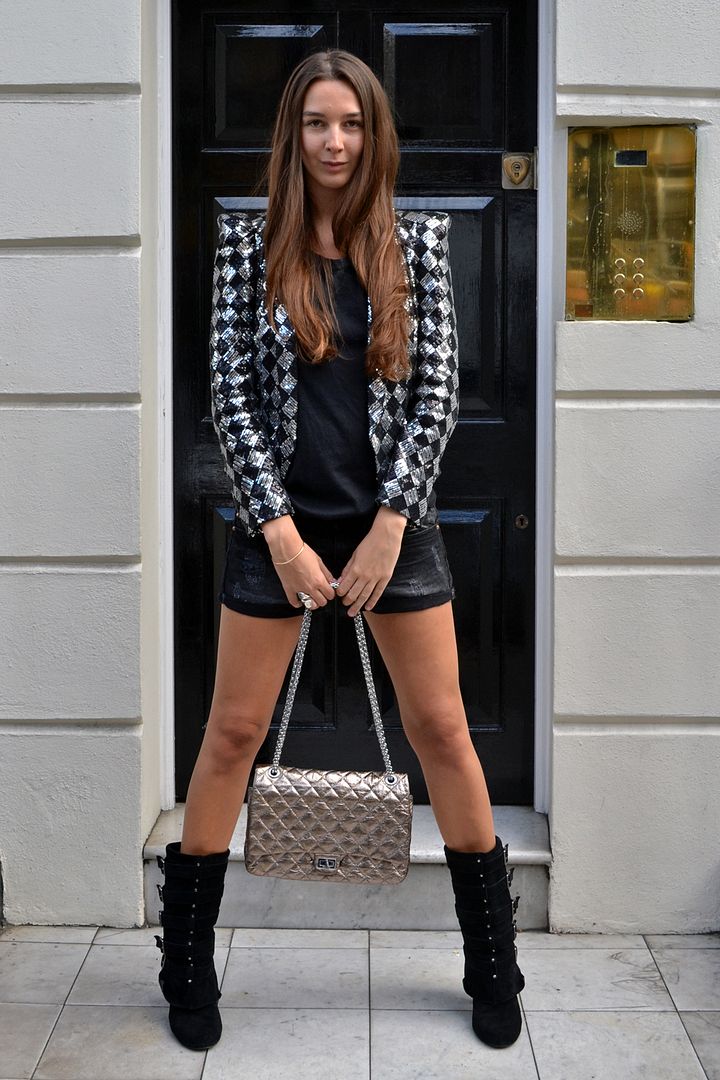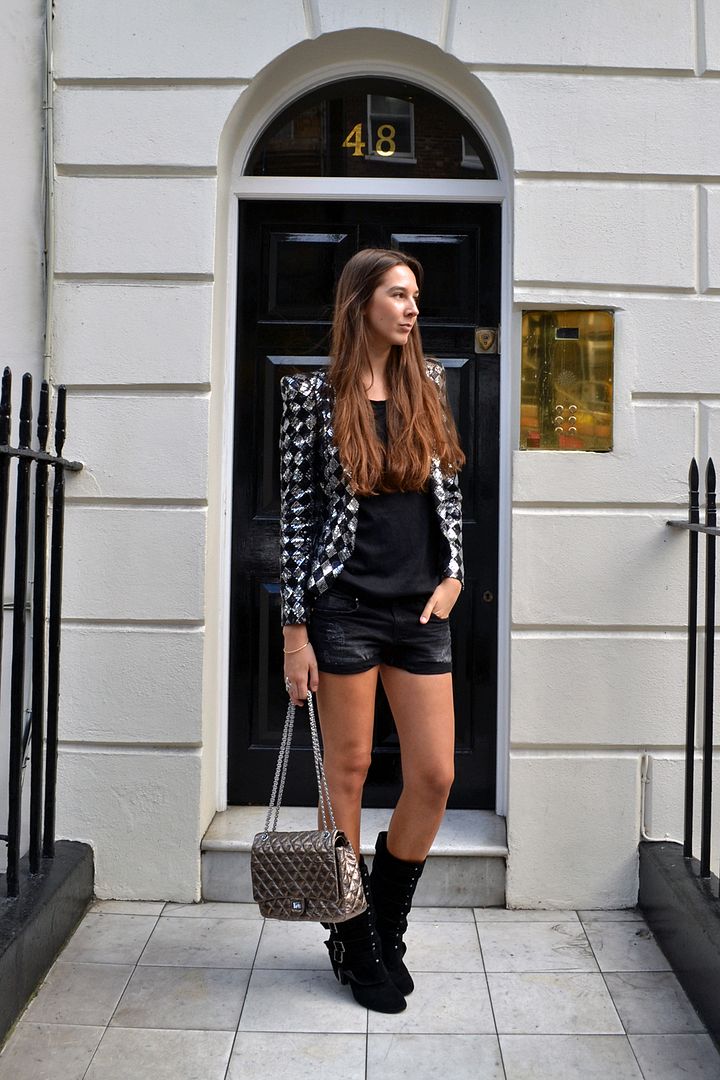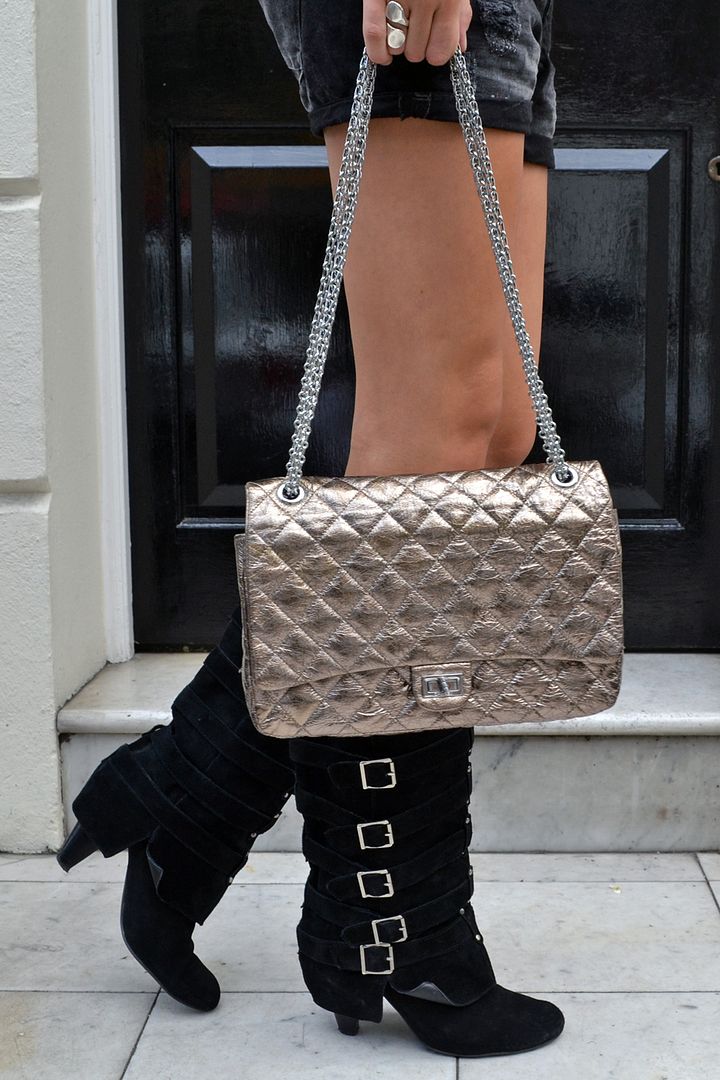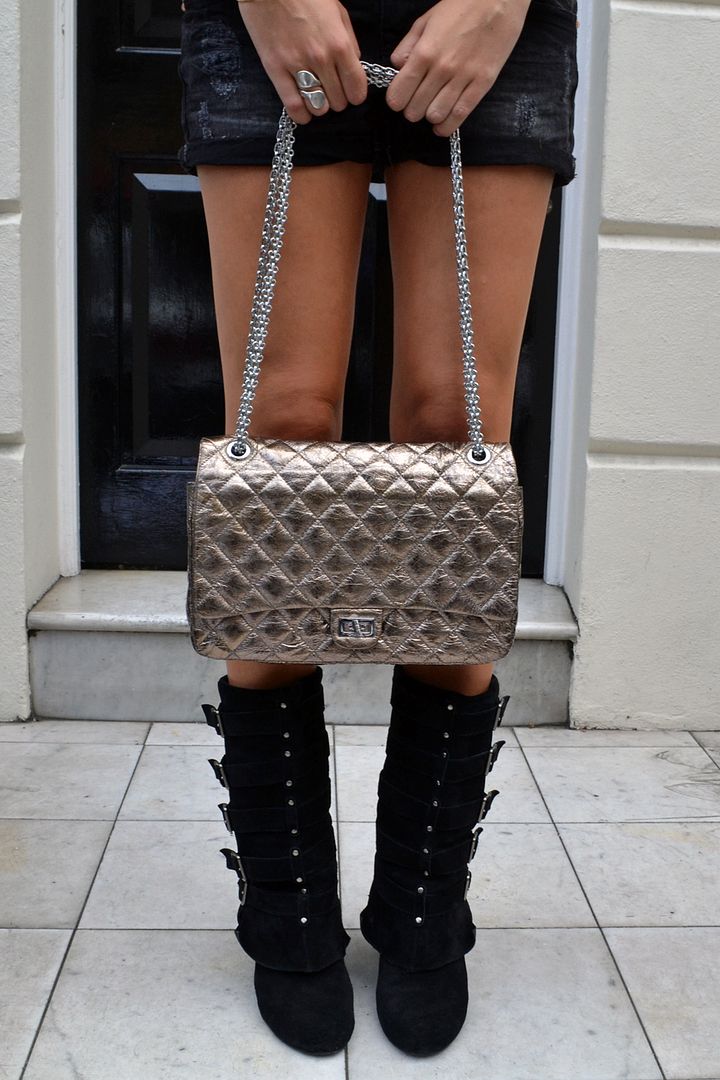 On Saturday night I went for dinner at Coya and then a bit of partying at Arts Club, as I was not really sure where we will end the night I chose a kind of casual look and made it a bit more "going out" kind of look by adding a bit of sparkle!
I have to admit that I do not really mind wearing the same look with flat boots for the day!
And you? How would you style a sequin jacket?
Samedi soir, nous sommes alle diner a Coya puis faire faire boogie boogie a Arts Club, comme je n'etais pas tres sure ou nous allions finir la soiree j'ai opte pour un look assez cool mais toujours en ajoutant la touche paillettes pour le rendre plus "soiree".
Je dois admettre que ca ne me derangereais pas de sortir comme ca la journee avec des bottes plates bien sur!
Et vous? Comment vous porteriez une veste a paillettes?
outfit/tenue:
bag/sac- Chanel