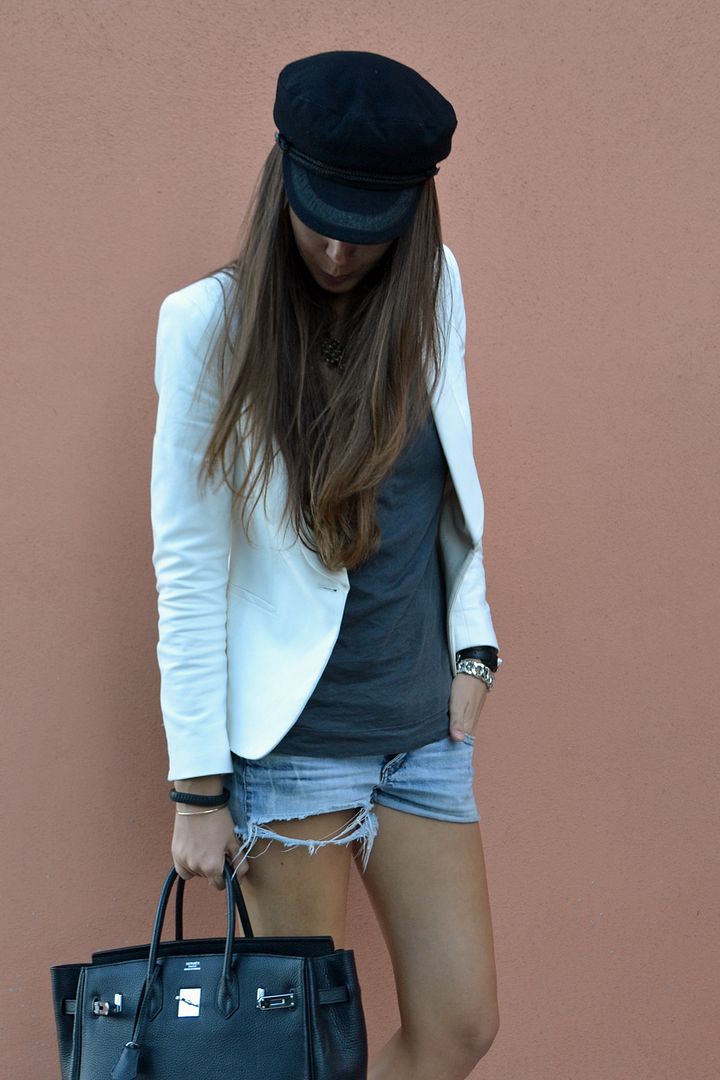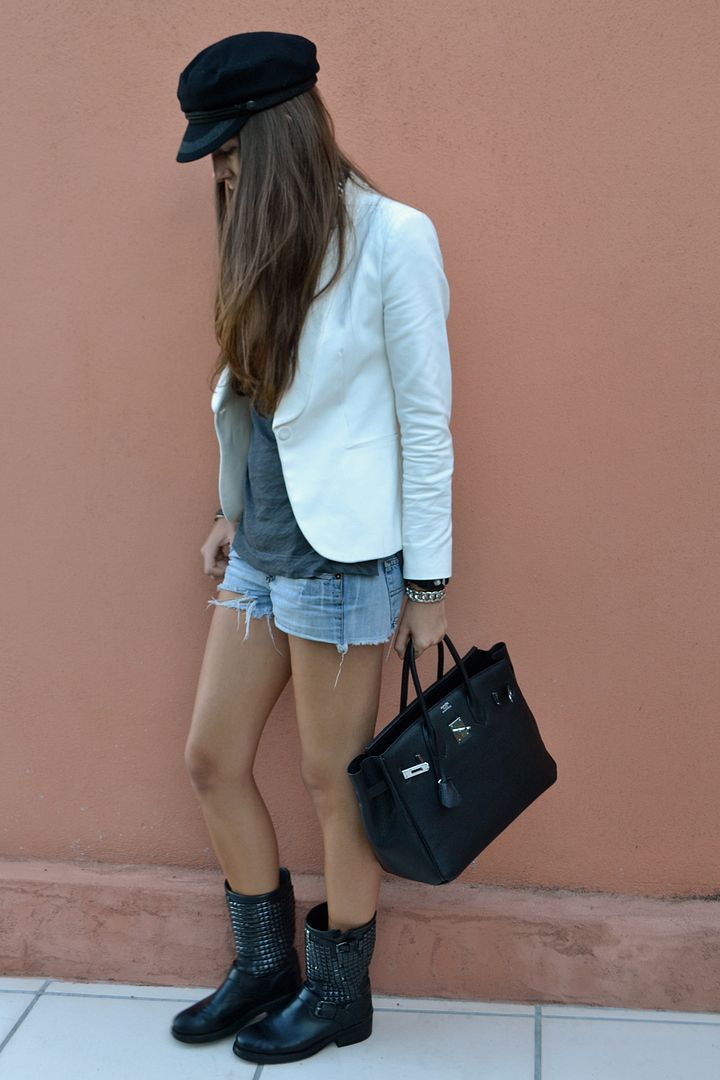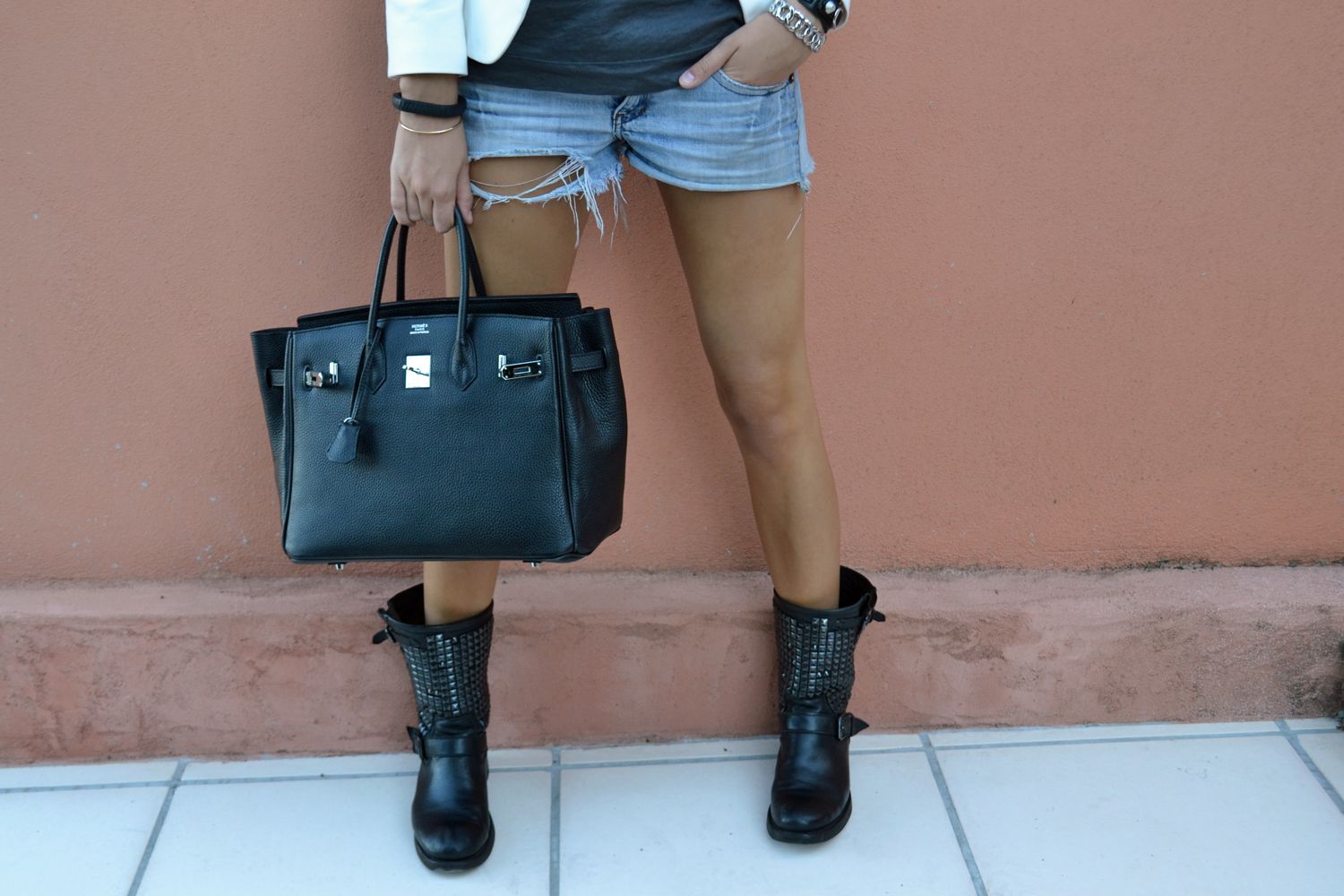 You remember a few posts ago, I said that the captain cap will be my new favourite accessorise? I was right!
I just love how it brings the cool touch to a very basic look like this one.
What your accessorise is going to be for this winter?
Vous vous rappelez, quelques articles en arriere, je disais que la casquette allait etre mon nouvel accessoire fetiche pour cet hiver? Je ne m'etais pas trompe!
Elle apporte la touche cool a des looks tres simples comme celui ci, j'adore!
Quel va etre ton accessoire favori cet hiver?
outfit/tenue:
blazer- Zara
t-shirt- H&M
shorts- DIY
cap/casquette- H&M
boots- Ash
bag/sac- Hermes
Get the look: