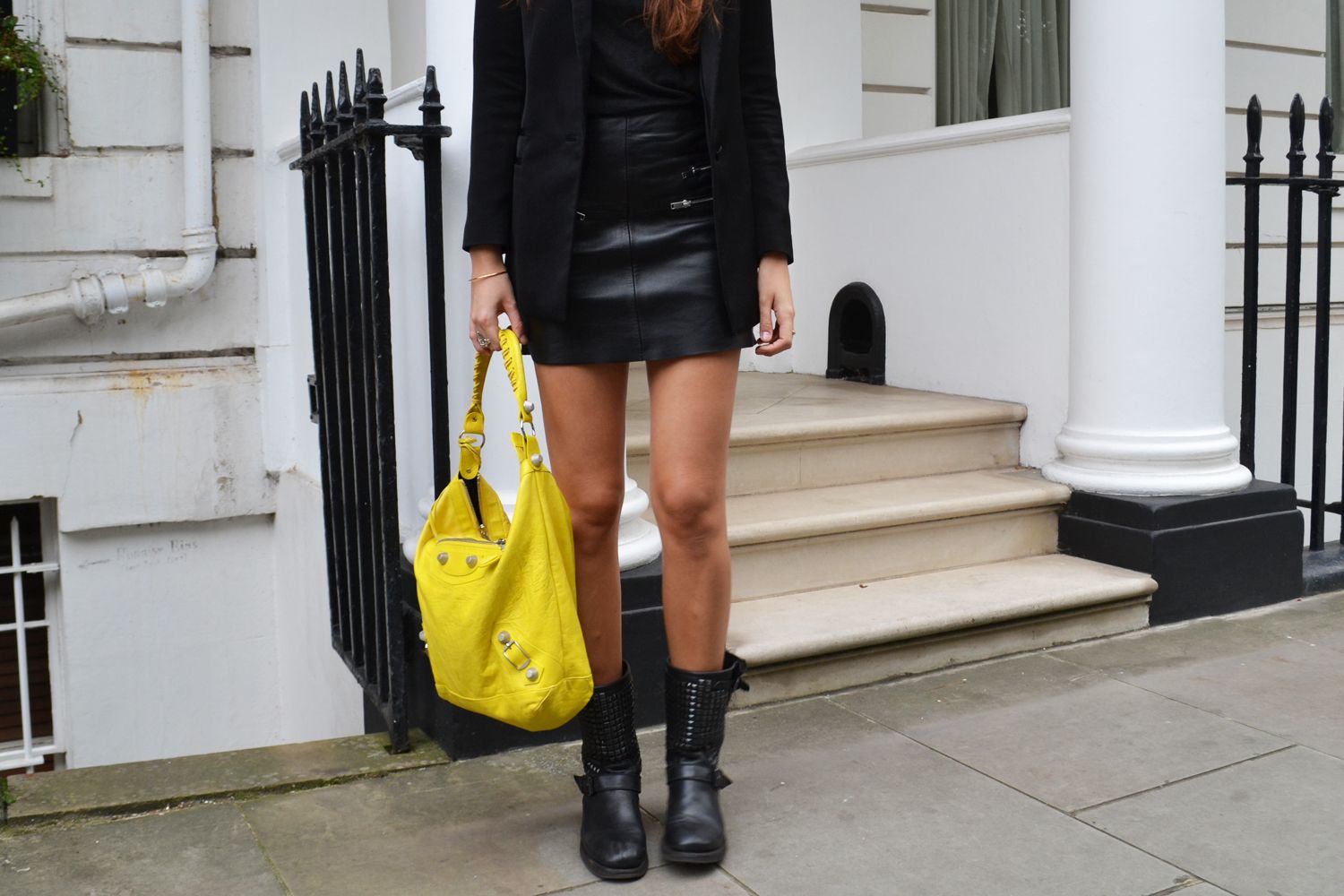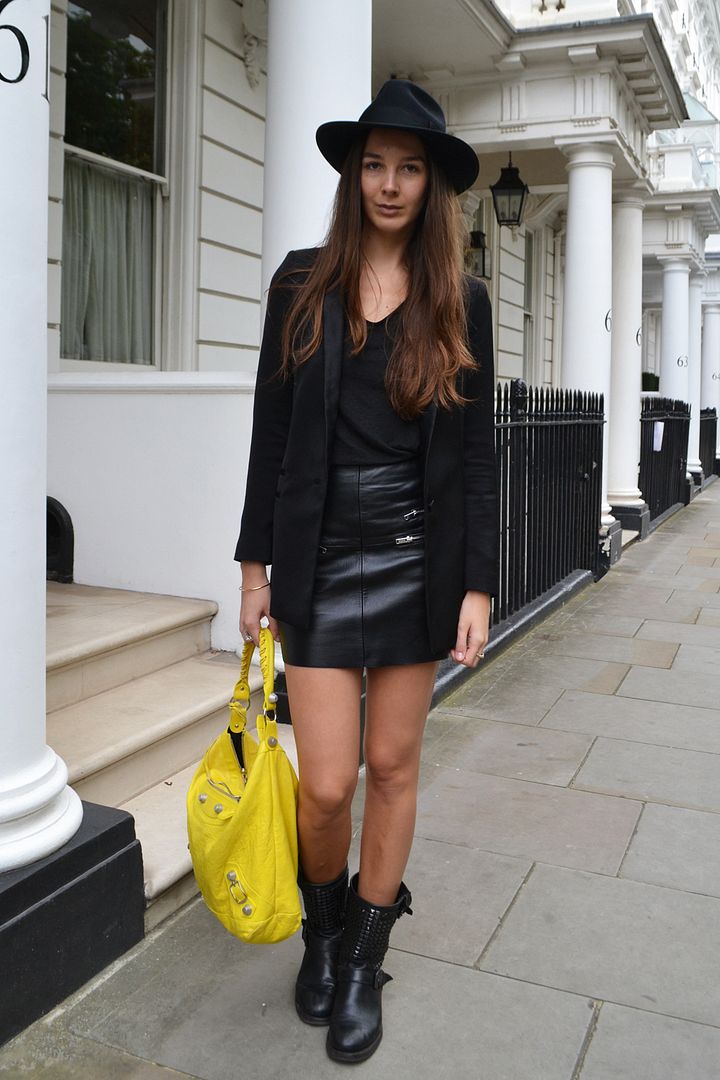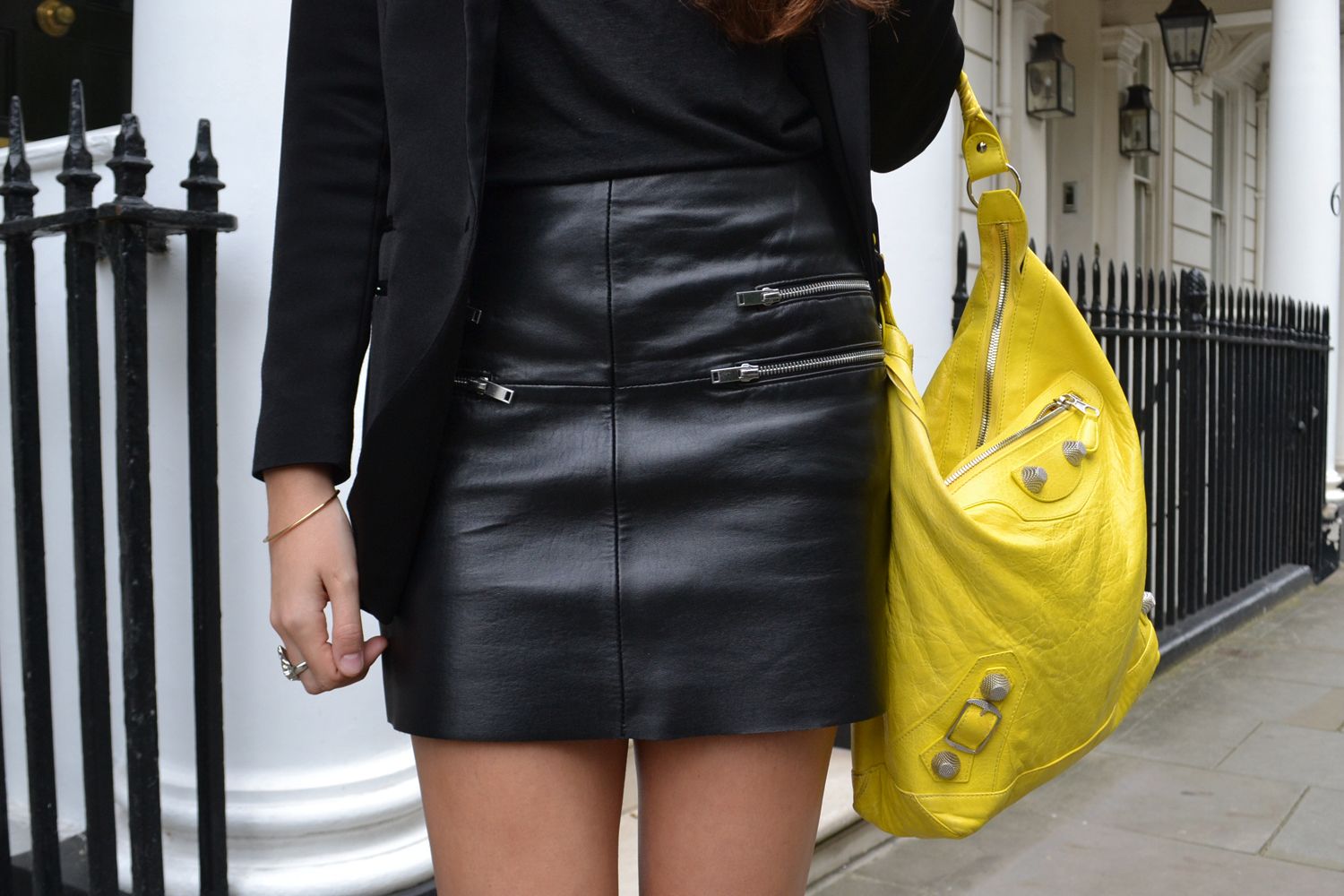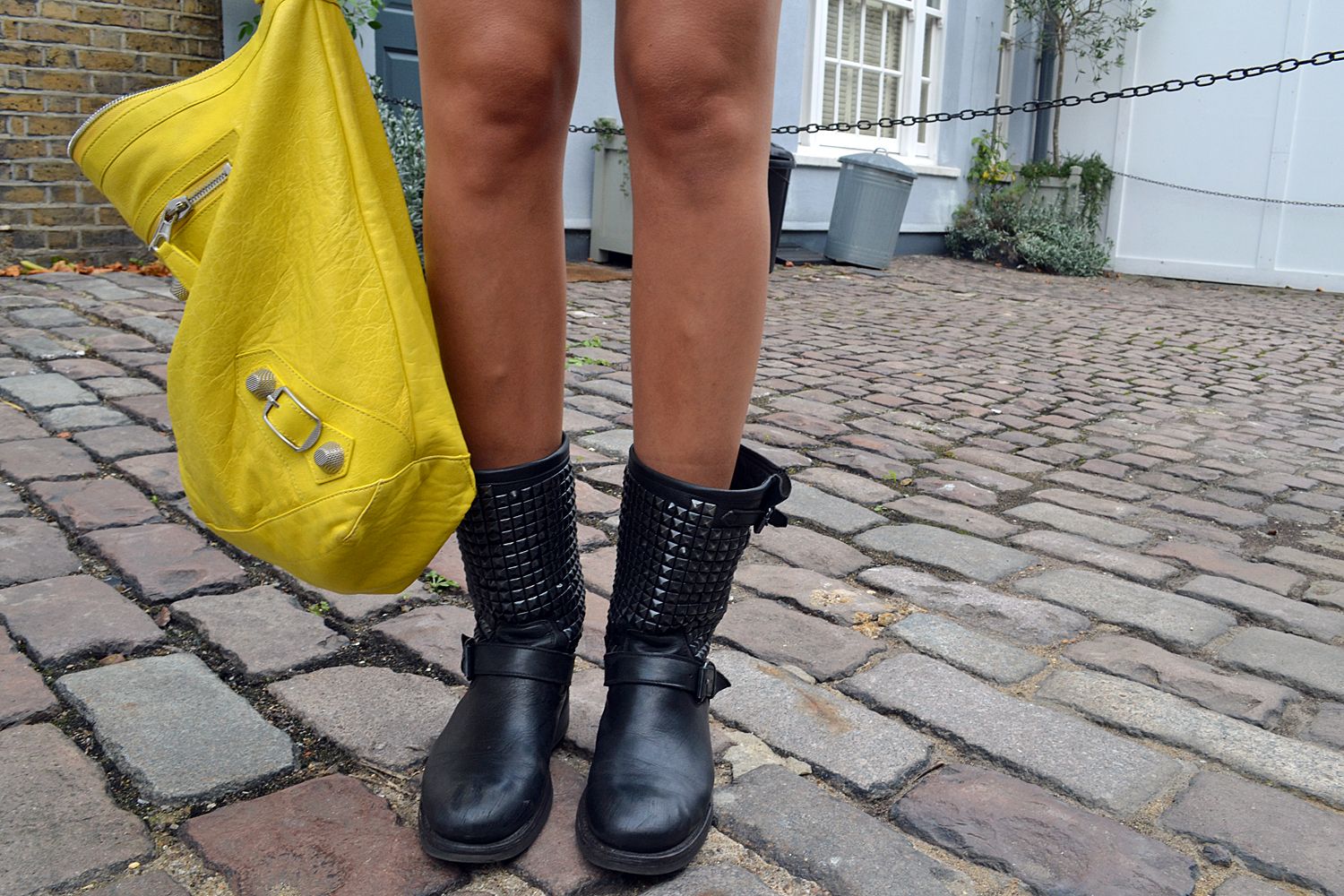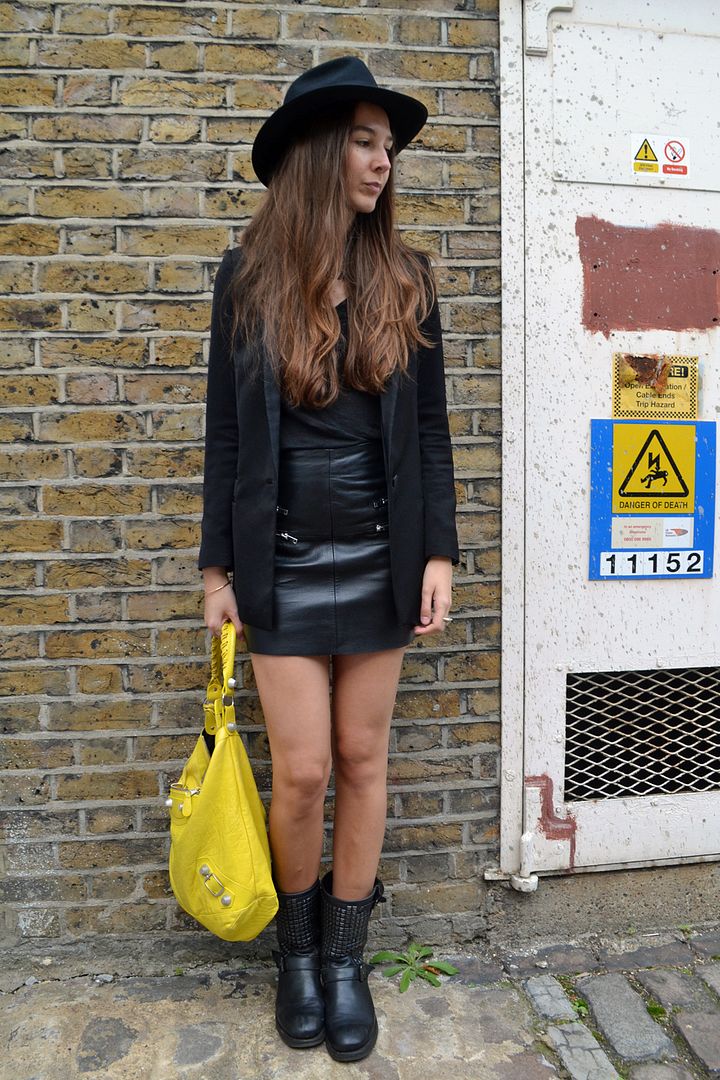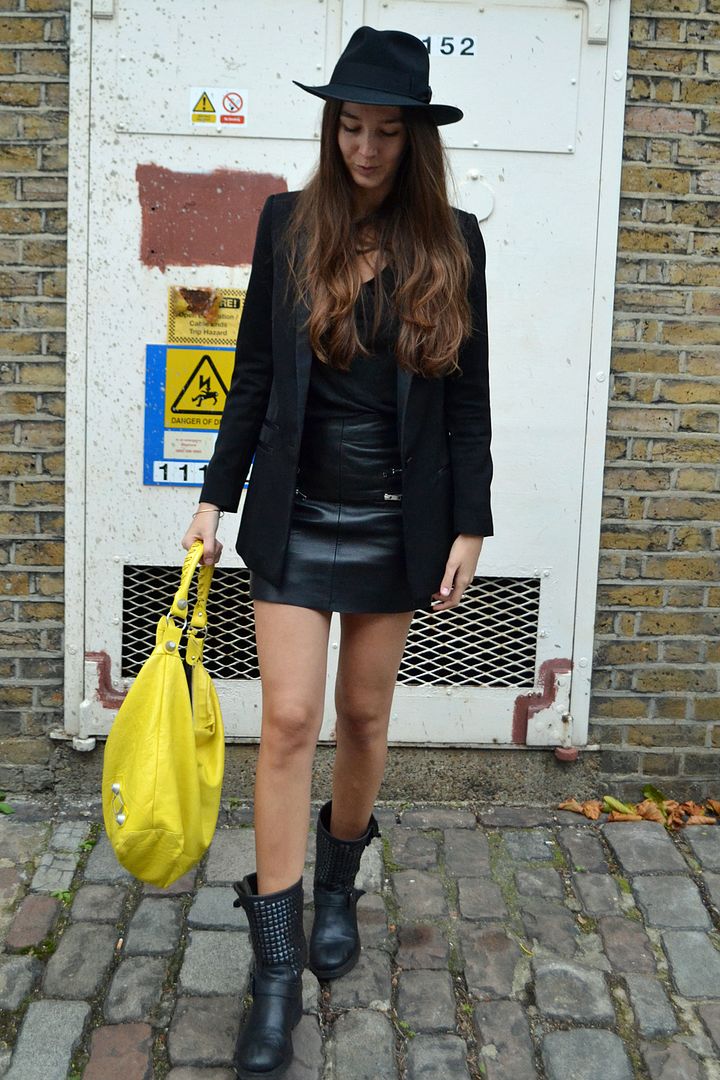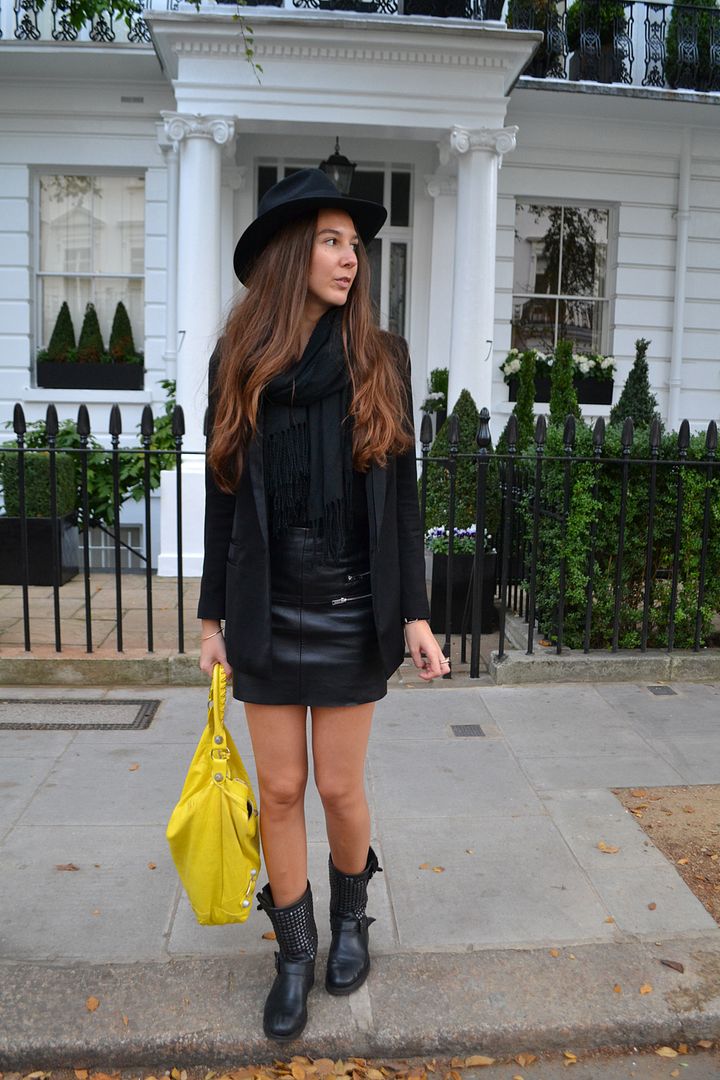 The leather mini skirt is one of the biggest trend this season, but it is actually not that easy to wear if you want to avoid looking like Julia Roberts in the Pretty Woman era.
No over knee boots, no leather jacket, no boobs out, no outrageous make up ... keep it fresh and simple, a white or black cotton t-shirt and a long blazer with a pair of flat boots is the perfect combo to keep it cool and sexy.
If you want to go for a more night look you can wear a pair of suede ankle boots, pumps ( thinks Louboutin's pigalle) and a black blouse ( not open to the belly button).
Remember one thing: if you wear a mini, the top has to be maxi so always go for oversized blazer or cardigan on top! It is all about balance!
La mini jupe en cuir est super tendance cette annee mais ce n'est pas si facile de la porter tout en evitant de ressembler a Julia Roberts dans sa periode Pretty Woman.
Pas de cuissardes, ni de veste en cuir, et surtout pas de seins qui sortent ou de maquillage genre camion vole... restez fraiche et simple, un t-shirt noir ou blanc, un long blazer et une paire de boots plates feront tres bien l'affaire pour etre cool et sexy.
Si vous voulez la porter le soir allez vers une paire de boots a talons en suede ou une paire d'escarpins ( genre Pigalle de Louboutin) et une blouse noire ( et surtout pas ouverte jusqu'au nombril!)
Rappelez vous d'une chose: si c'est mini en bas, portez du maxi en haut, pensez maxi blazer et cardigan! C'est juste une question de balance!
Outfit/tenue:
blazer- Zara
skirt/jupe- Zara
bag/sac- Balenciaga
boots- Ash
hat/chapeau- From a flea market/ achete sur un marche