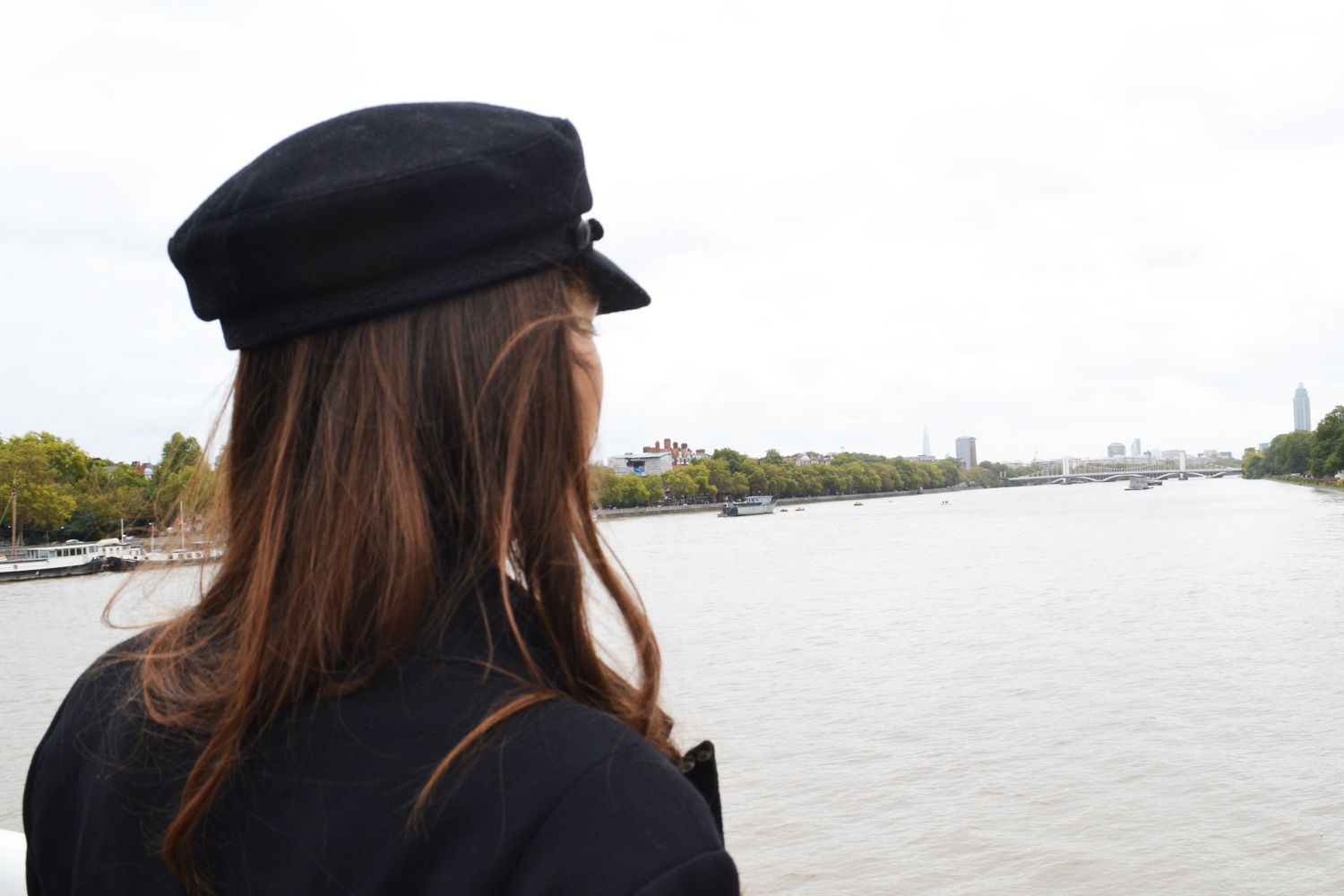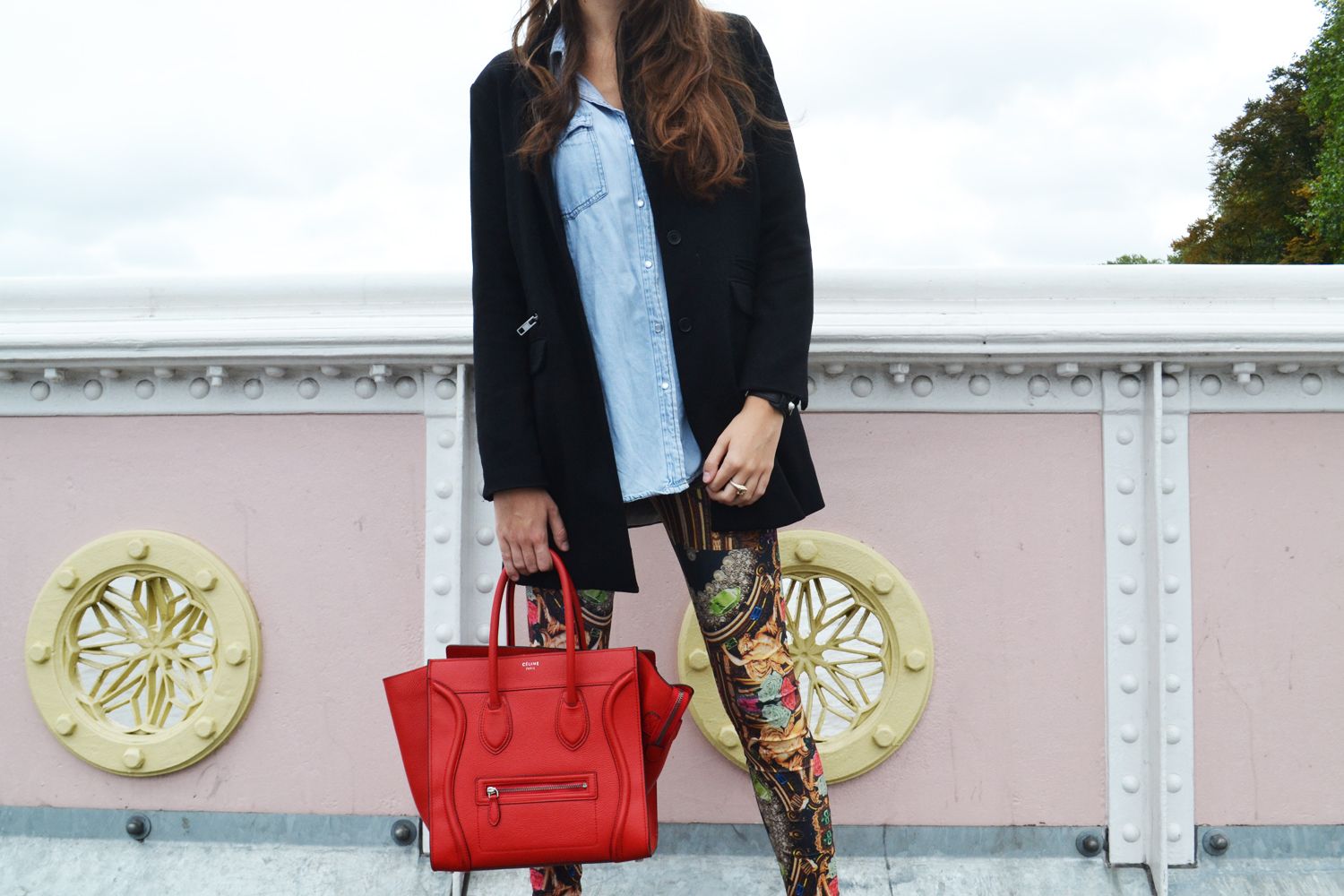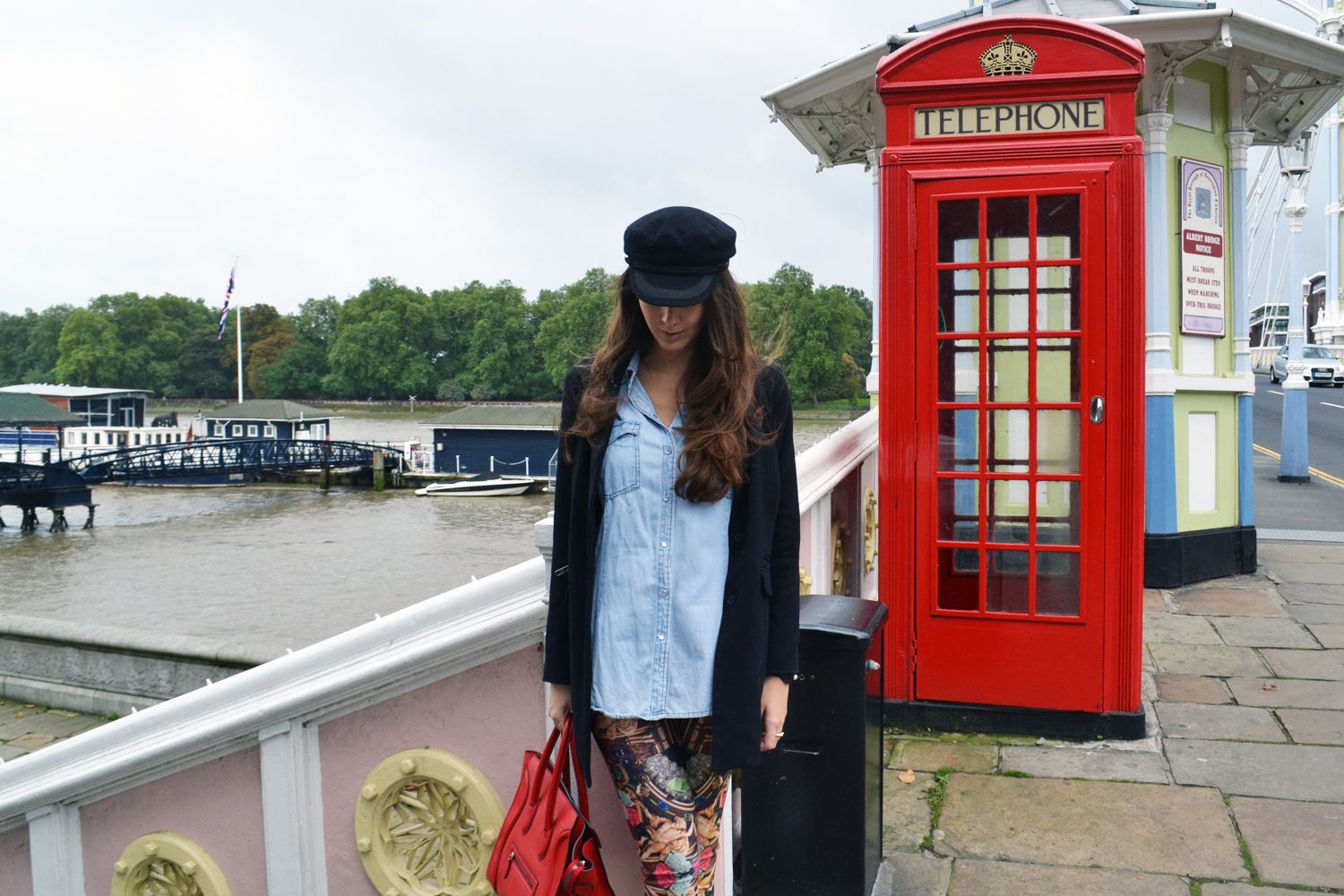 Lately the weather in London is just soooo depressing, after 4 years living here I can still not get used to it especially since I just come back from sunny South of France.
If I was only listening to myself I would only wear a big fleece onesie but in this case I couldn't call myself a Fashion blogger, isn't it?
So my solution to forget about the lack of light in London is to lift my mood with some colourful item like this jewelled leggings that I just love, paired with a pair of red studded converse, a red Celine bag, a boyfriend denim shirt and a black blazer to seal this colourful look with a more conservative touch.
Ces derniers jours, le temps a Londres est juste super deprimant, je ne m'y suis toujours pas habituee meme apres 4 ans, mais le pire c'est quand je reviens du tres ensoleille Sud.
Si je m'ecoutais je porterais une grenouillere en polaire hahaah mais je ne pourrais malheuresement plus etre consideree "fashion" blogger, non?
Donc ma solution pour oublier le manque de lumiere a Londres est de me remonter le moral en portant des tenues tres colorees, un legging imprimes, des Converses rouges a clous, un sac Celine rouge, une chemise en jean XL et la touche finale un peu plus classique, un maxu blazer noir.
Outfit/tenue:
jacket/veste- Pull and Bear
denim shirt/chemise en jean- Primark
leggings- Ginegr Fizz
sneakers/baskets- Converse
bag/sac- Celine