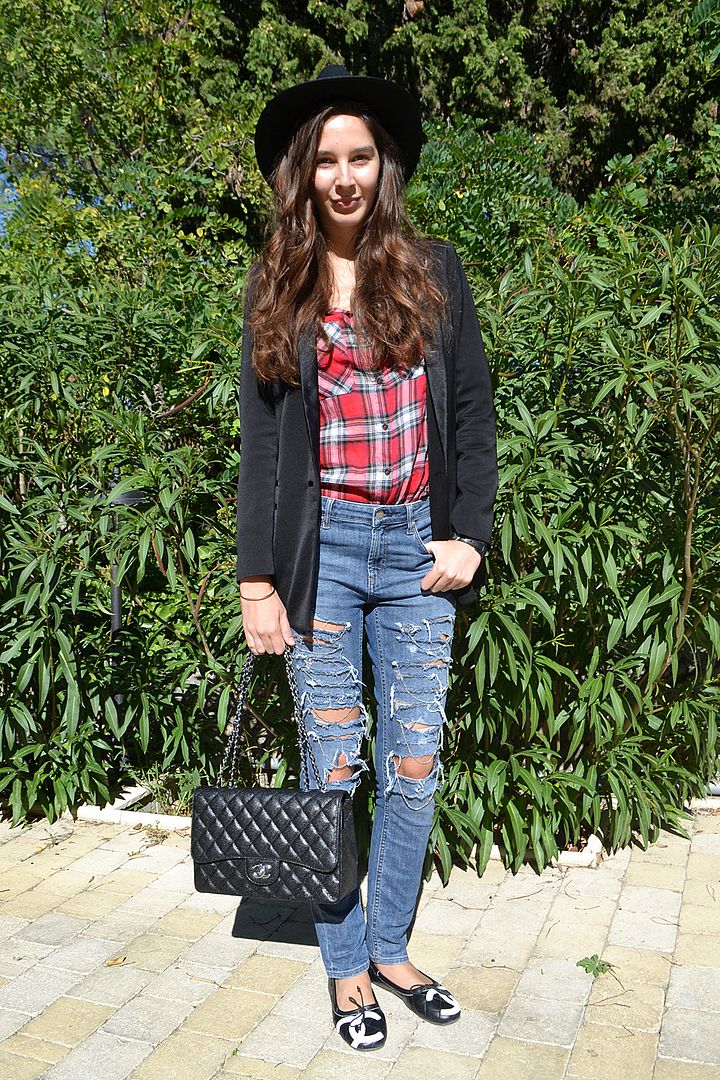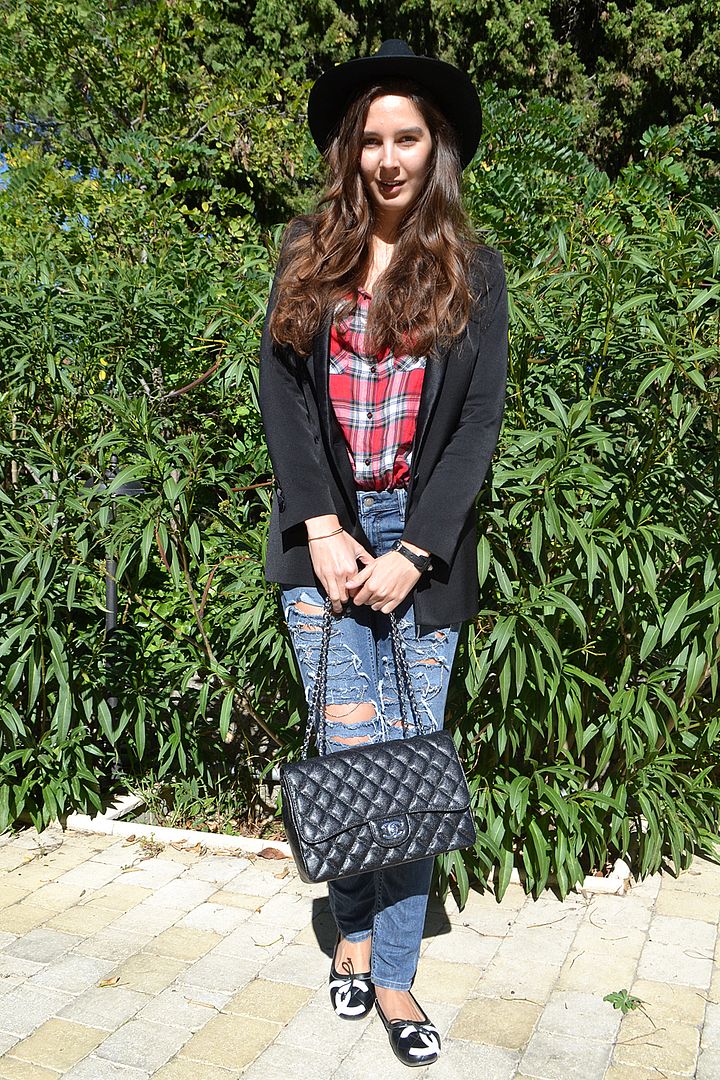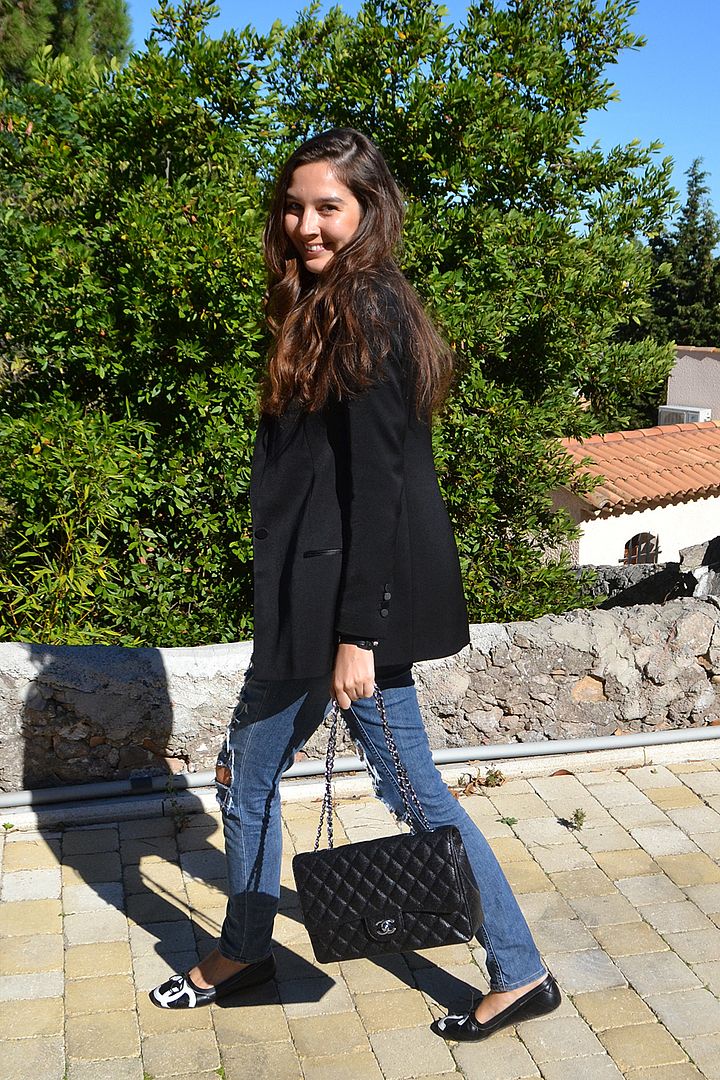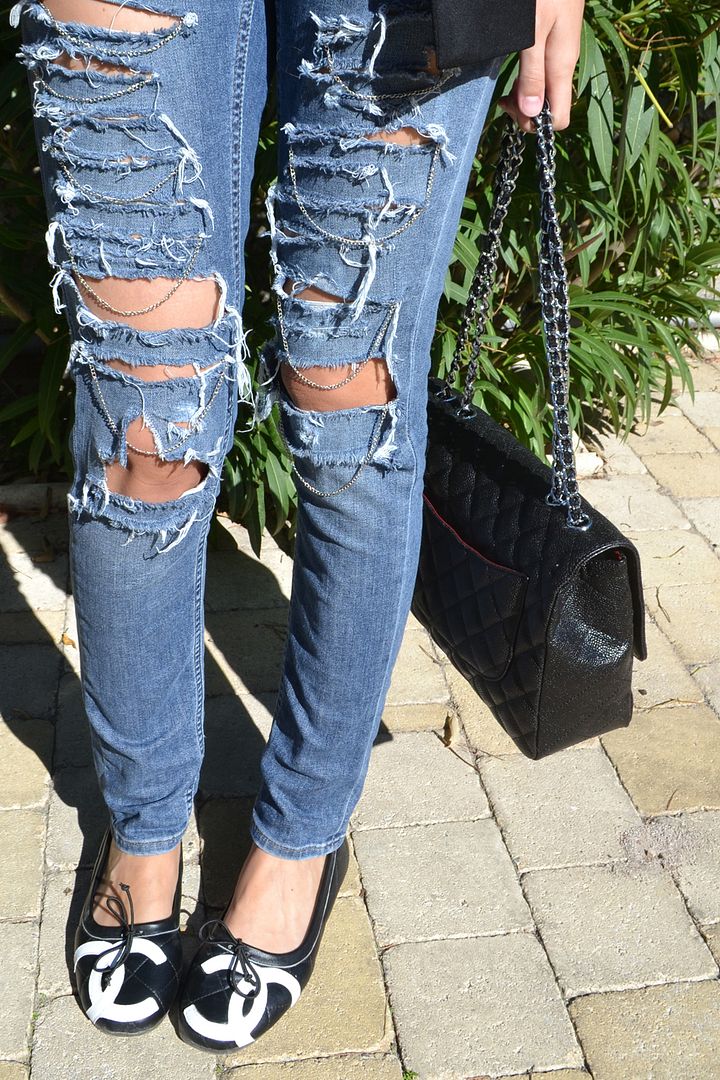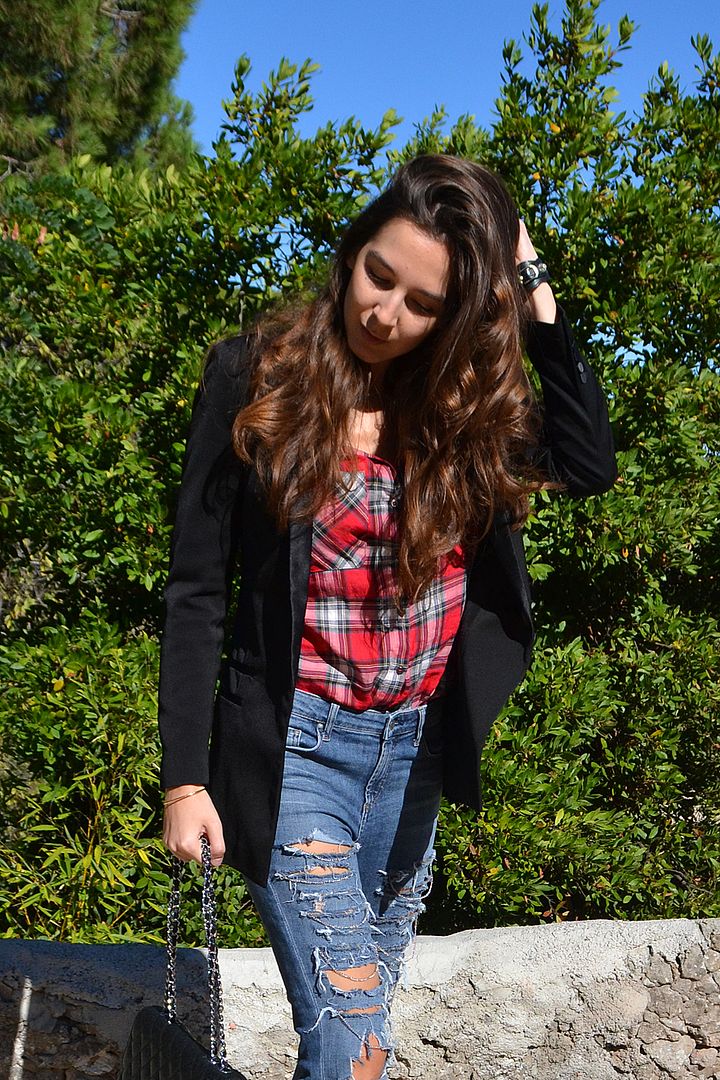 I've been into DIY since a very young age, I really enjoy making my own clothes, I am not saying I am a designer I just love customising things to make it very unique!
I saw this ripped and chained jeans in the Saint Laurent boutique but when I realised how much it costed for a simple skinny with some chains I decided it would be better for my wallet to make it myself, so during my time in France I told my mum about my DIY project and showed her a pic, when I woke up the day after, my "Saint Laurent" was waiting for me, made by my Mummy and her fairy hands overnight, yes, my Mum is the best!
Get the Saint Laurent one here
Depuis mon plus jeune age j'adore customiser mes vetemens, je ne dis pas que je me prend pour un designer, loin de la, mais j'aime juste customiser mes fringues pour les rendre plus uniques!
J'ai vu ce jean chez Saint Laurent il y a quelques temps, et lorsque j'ai vu le prix exorbitant je me suis dit qu'il serait plus sage pour mon porte monnaie de le faire moi meme, donc lors de mon sejour dans le sud j'ai parle de mon projet DIY a ma Maman qui en l'espace d'une nuit a transforme mon simple jean Topshop en copie conforme de "Saint Laurent"avec ses mains de fees, oui oui, ma Maman est la meilleure!
Achetez le Saint Laurent ici
Outfit/tenue:
hat/chapeau- bought on Flea market
jacket/veste- Zara
shirt/chemise- Mango
jean- Topshop + DIY
bag/sac- Chanel
flats/ballerines- Chanel