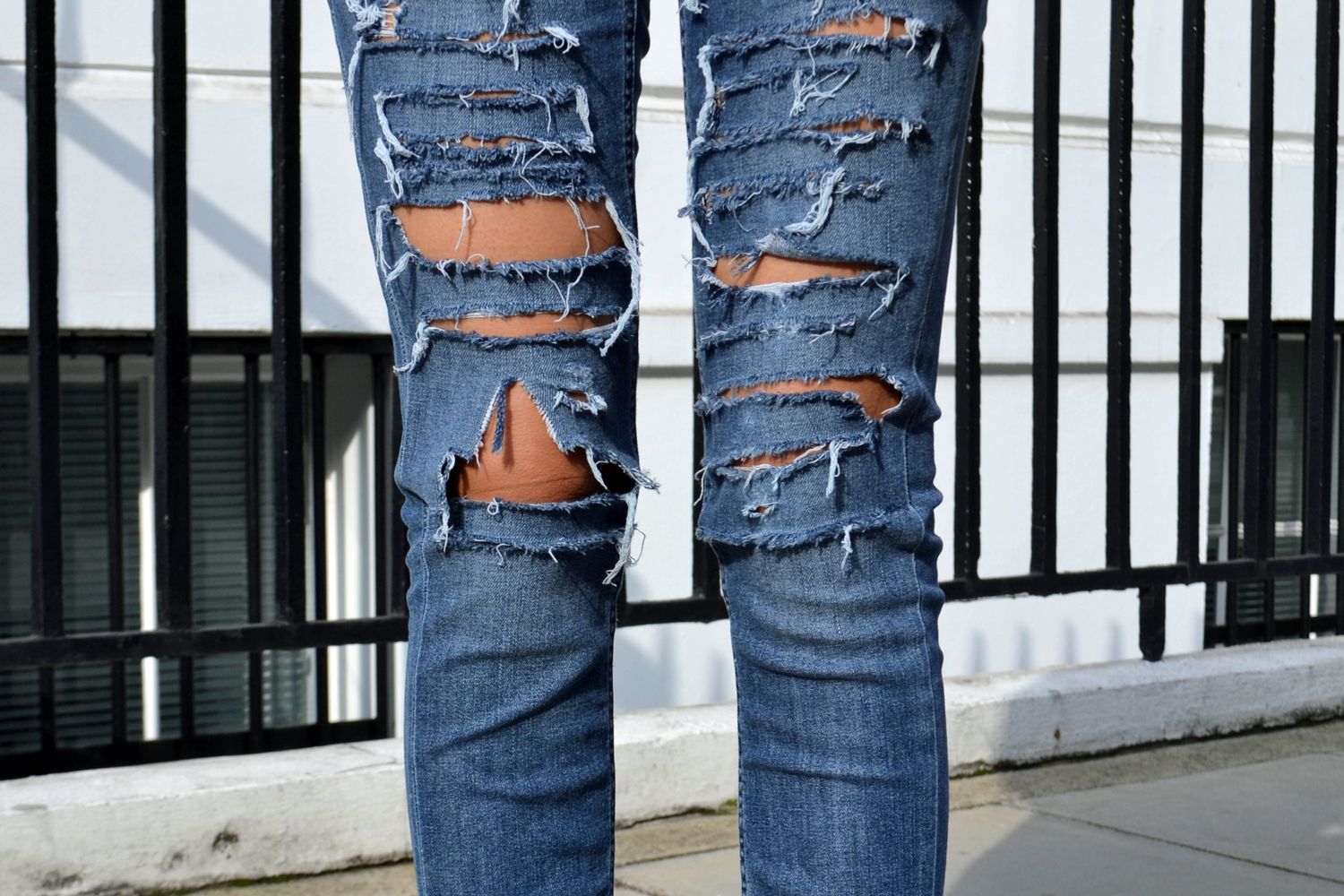 I think I can say that my style has always been a bit Rock'n'roll, I always loved a good pair of ripped jeans with a leather perfecto since I am a teenager, I don't know where it comes from but in my daily life that is the look I always go for, even for a night out I just add some sparkly accessories and a pair of sky high heels to make it look Glamour rock.
I bought those ones from Topshop as they have the best denim range ever, I ripped them myself a I got inspired by Saint Laurent ripped jeans with the chains that Barbara Martelo was wearing lately, have you seen them? It took me around 10 minutes to rip them and this week I will sew the chains on, I can not wait to show you the results!
Je pense pouvoir dire que mon style a toujours ete un peu Rock'n'roll. Depuis que je suis ado, j'adore porter un jean dechire avec un petit perfecto en cuir, je ne sais pas d'ou ca vient mais c'est un look que je porte tres souvent, meme pour sortir j'ajoute juste quelques bijoux et une paire de talons pour un look plus Glamour rock.
J'ai achete cette paire de jeans chez Topshop et je l'ai dechire moi meme, je me suis inspiree du jean de chez Saint Laurent avec les chaines que Barbara Martelo a porte pendant la fashion week, vous voyez de quoi je parle? Ca m'a pris a peine 10 minutes pour le dechirer et cette semaine j'y ajouterais les chaines, j'ai super hate de vous montrer le resultat!
Outfit/tenue:
jacket/veste- Zara
jeans- Topshop ( here/ici )
sneakers/baskets- Givenchy
bag/sac- Hermes
get the look :