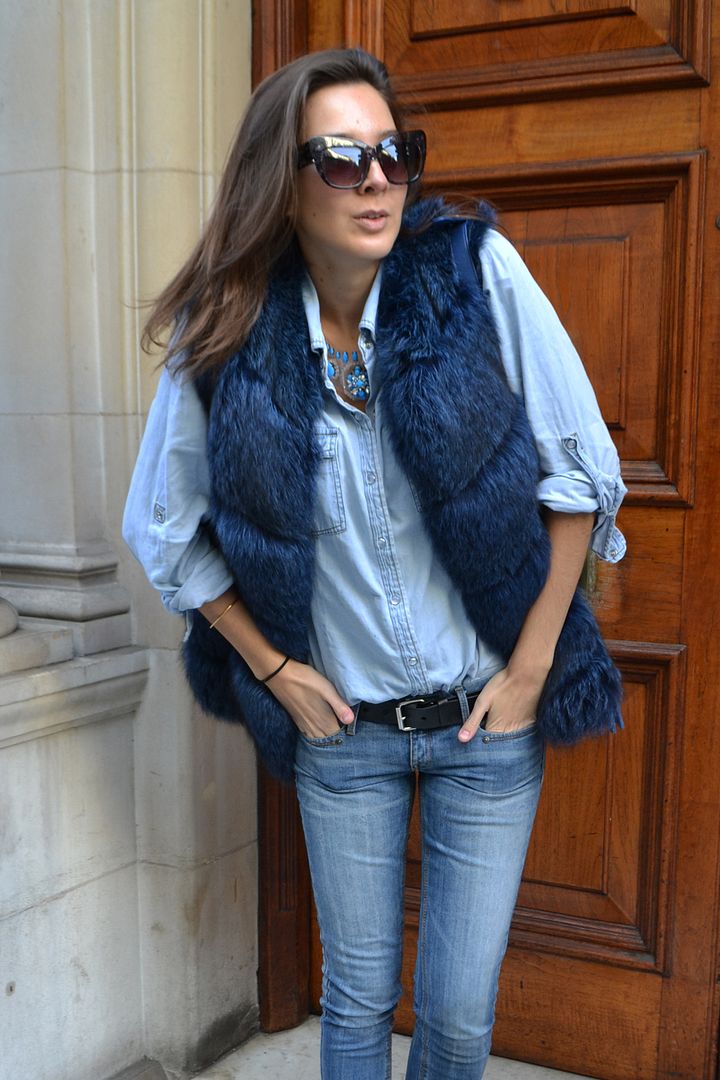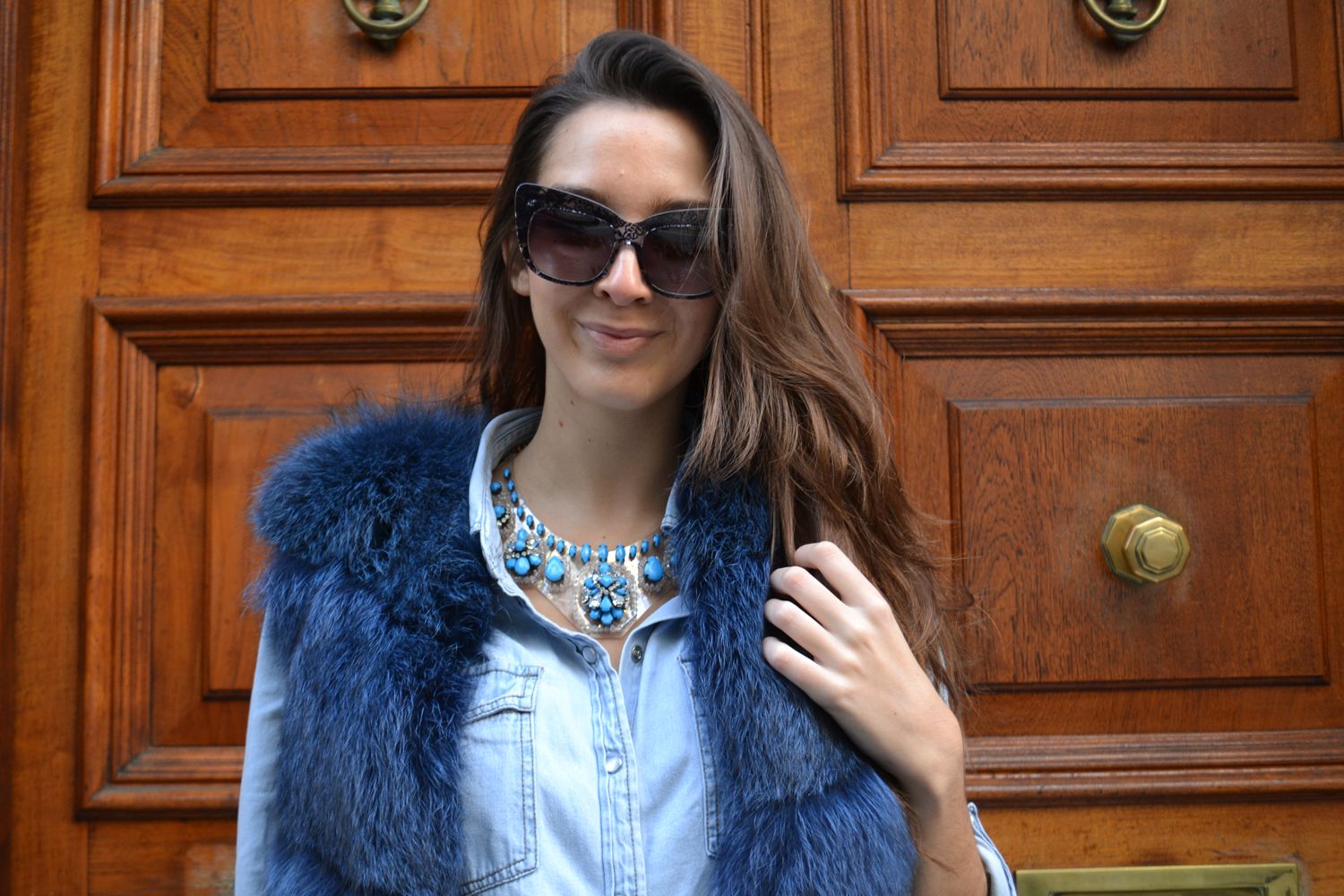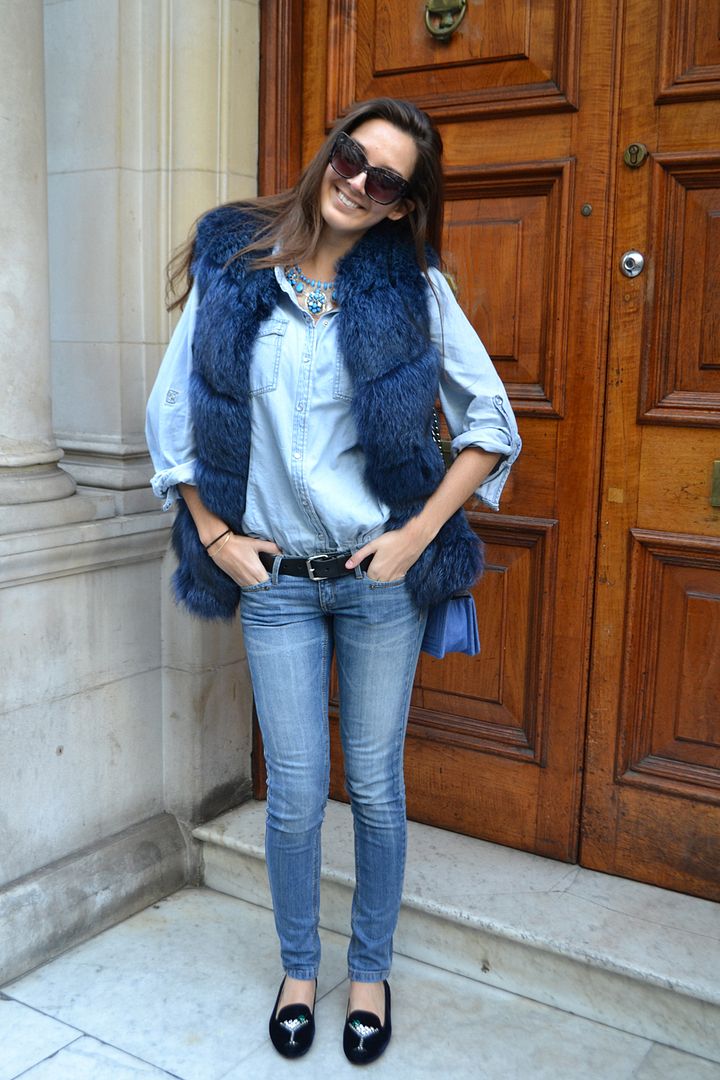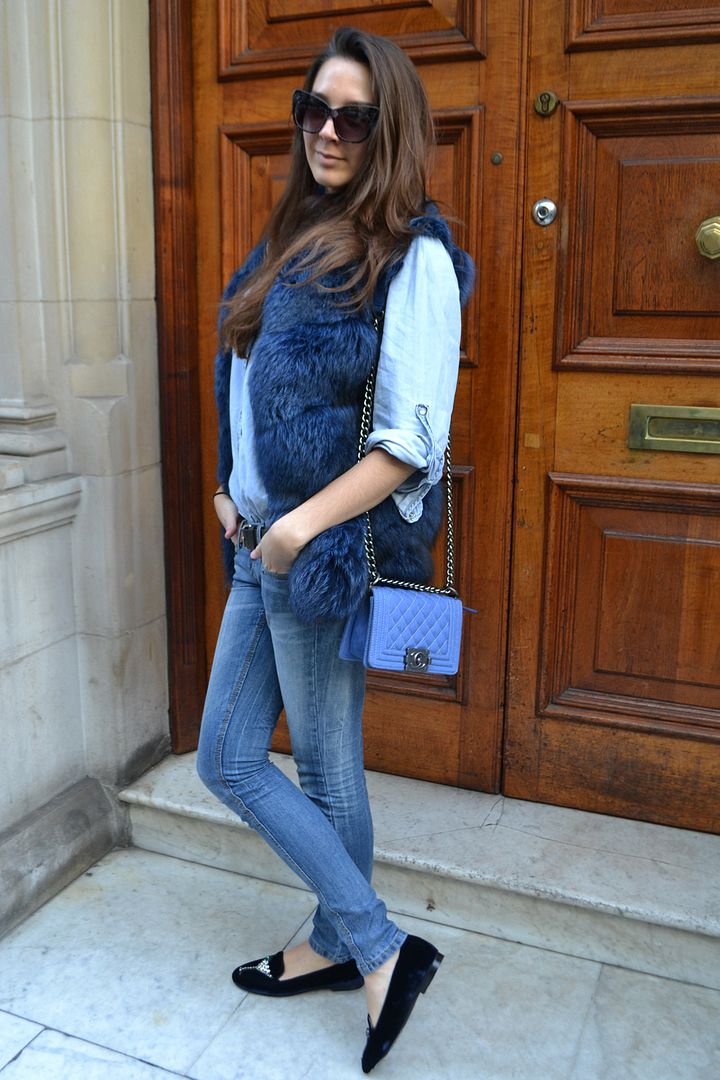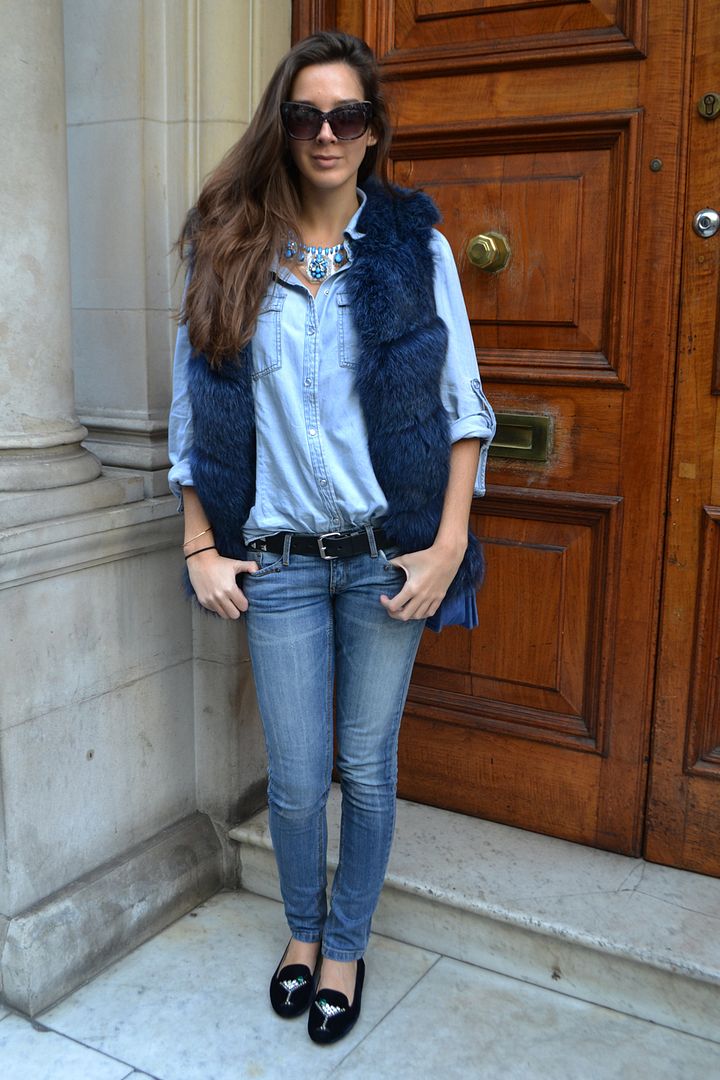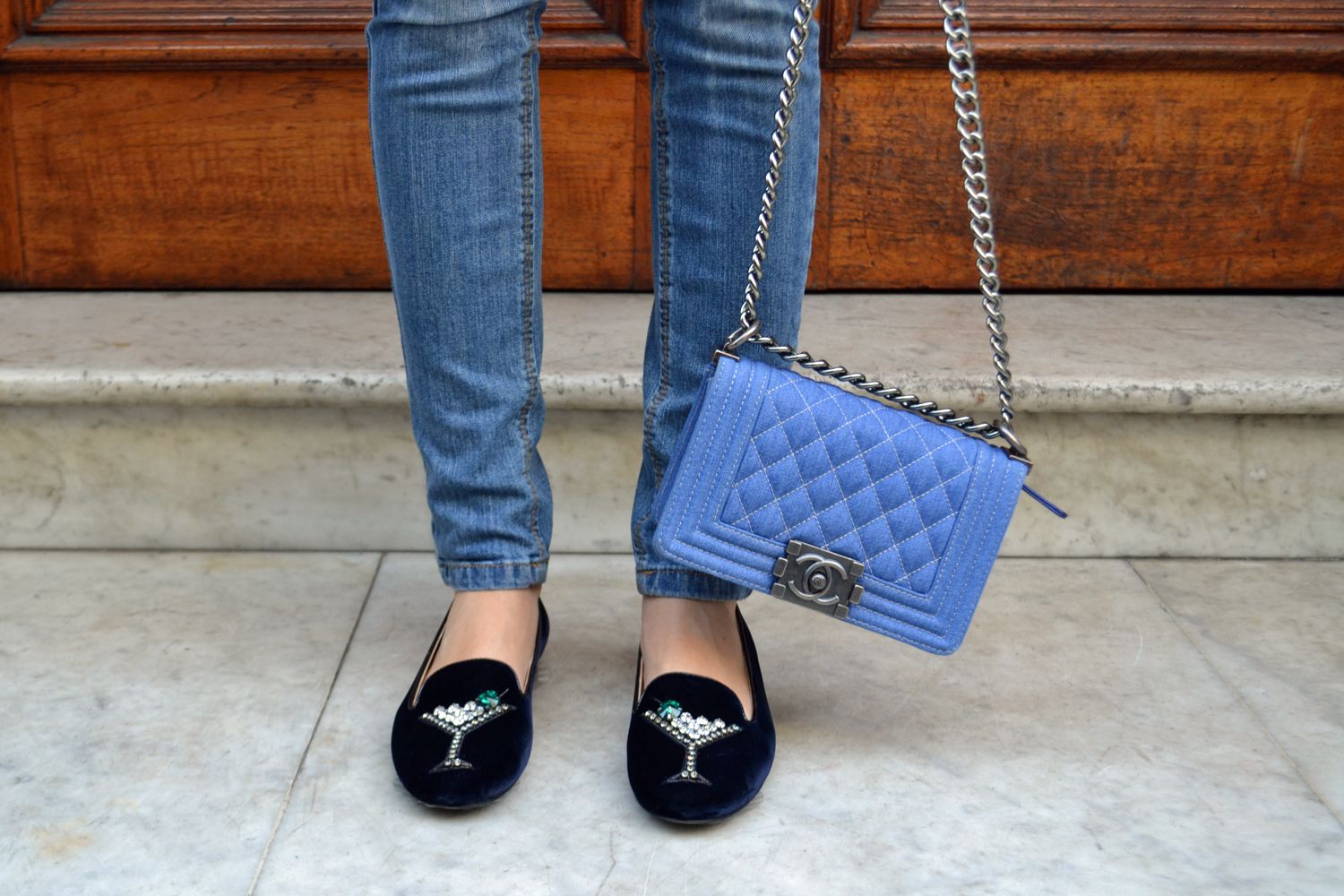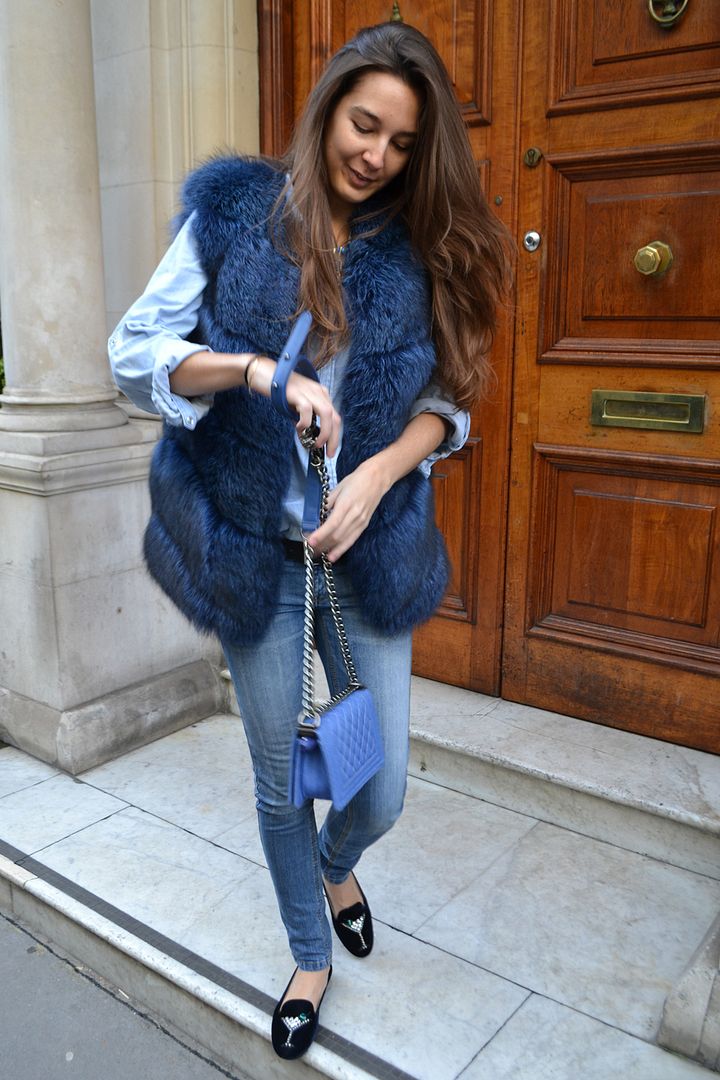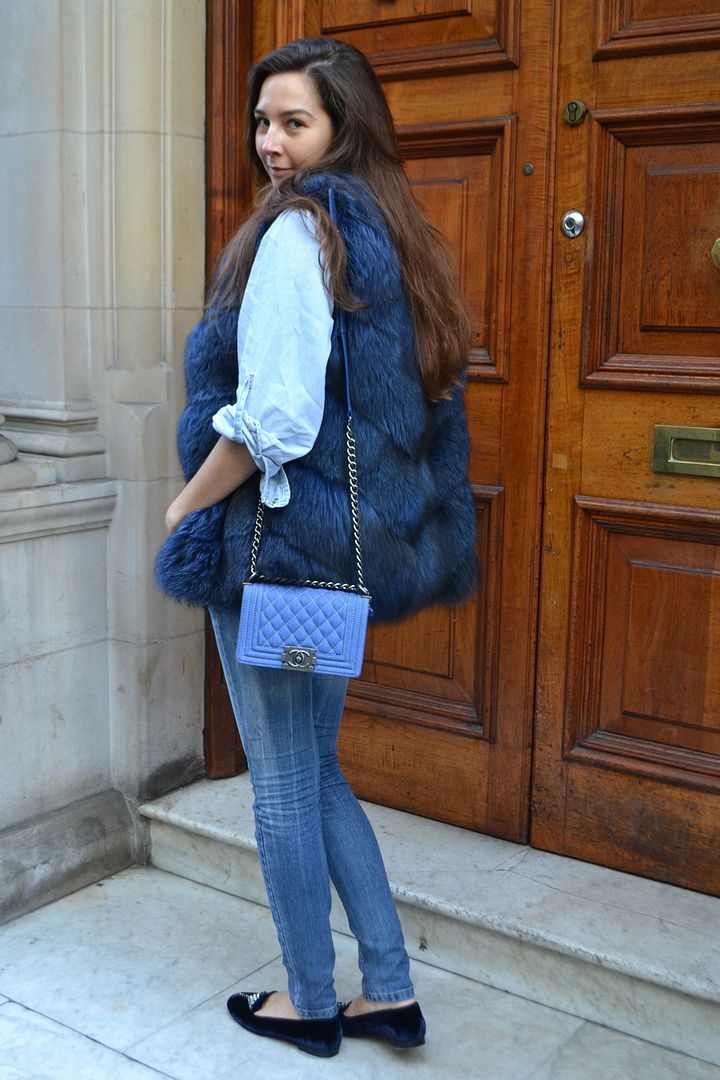 I am so not into denim on denim as I believe it is too 1995 but yesterday I just changed my mind about this look by adding some velvet slippers, a big blue fur and this amazing Shourouk necklace.
I tried to avoid the "fresh prince of bel air" era kind of look by adding some accessories to give this very casual look, a fury luxury touch!
What do you think?
Je ne suis pas tres jean "ton-sur-ton", car je pense que ca fait un peu trop "je n'ai pas décollé des années 90". Mais hier, j'ai changé d'avis en ajoutant des ballerines en velours, une fourrure bleue et ce magnifique collier Shourouk. Par contre, j'ai essayé d'éviter le look " Prince de Bel Air" en ajoutant quelques accessoires qui donnent une touche un peu plus chic! Vous en pensez quoi?
Outfit/tenue:
denim shirt/chemise en jean- Primark