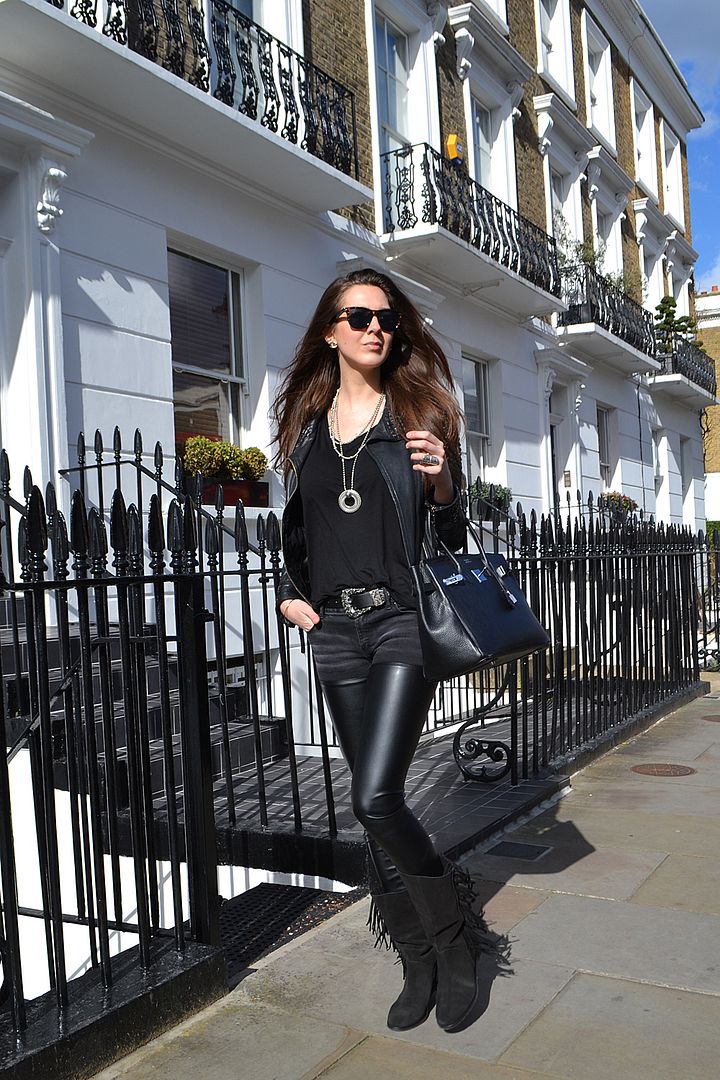 I've always been wild about anything with fringe.
I don't know remember how this love for fringe started, if it is because I saw my Mum wearing cowboy boots with fringed bag when I was a litttle girl or the day I saw Pocahontas ... Whatever how it started that fringe boots and bags are very present in my wardrobe.
Wearing a lot of leather most of the time it gives a balance to avoid a total biker look situation!
I got this pair from Daniel footwear , they are very similar and as comfortable as Minnetonka but what make them special is the sole which is like a proper biker boots, better to stroll around London!
They will be perfect for this summer to re-create an Isabel Marant kind of style :)
J'ai toujours etait folle de franges.
Je ne me souviens plus comment cet amour des franges a demarre, si c'est parce que ma Maman porter des santiags avec un sac a frange ou si c'est le jour ou j'ai vu Pocahontas ... Peu importe comment cela a demarre, les boots et sacs a fringes ont toujours ete tres present dans ma garde robe.
Portant tres souvent du cuir, le daim equilibre parfaitement ma tenue pour eviter le total look motard des annees 80!
J'ai commande cette paire sur Daniel Footwear, elles sont tres similaires et aussi confortables que les Minnetonkas mais leur semelle beaucoup plus epaisse les rend plus facilement portable a Londres.
Cet ete, elles s'assortiront parfaitement avec une tenue a la Isabel Marant :)
Clique ici pour shopper mes boots
Outfit/tenue:
jacket/veste- DIY
trousers/pantalons- Mango
bag/sac- Hermes
belt/ceinture- H&M