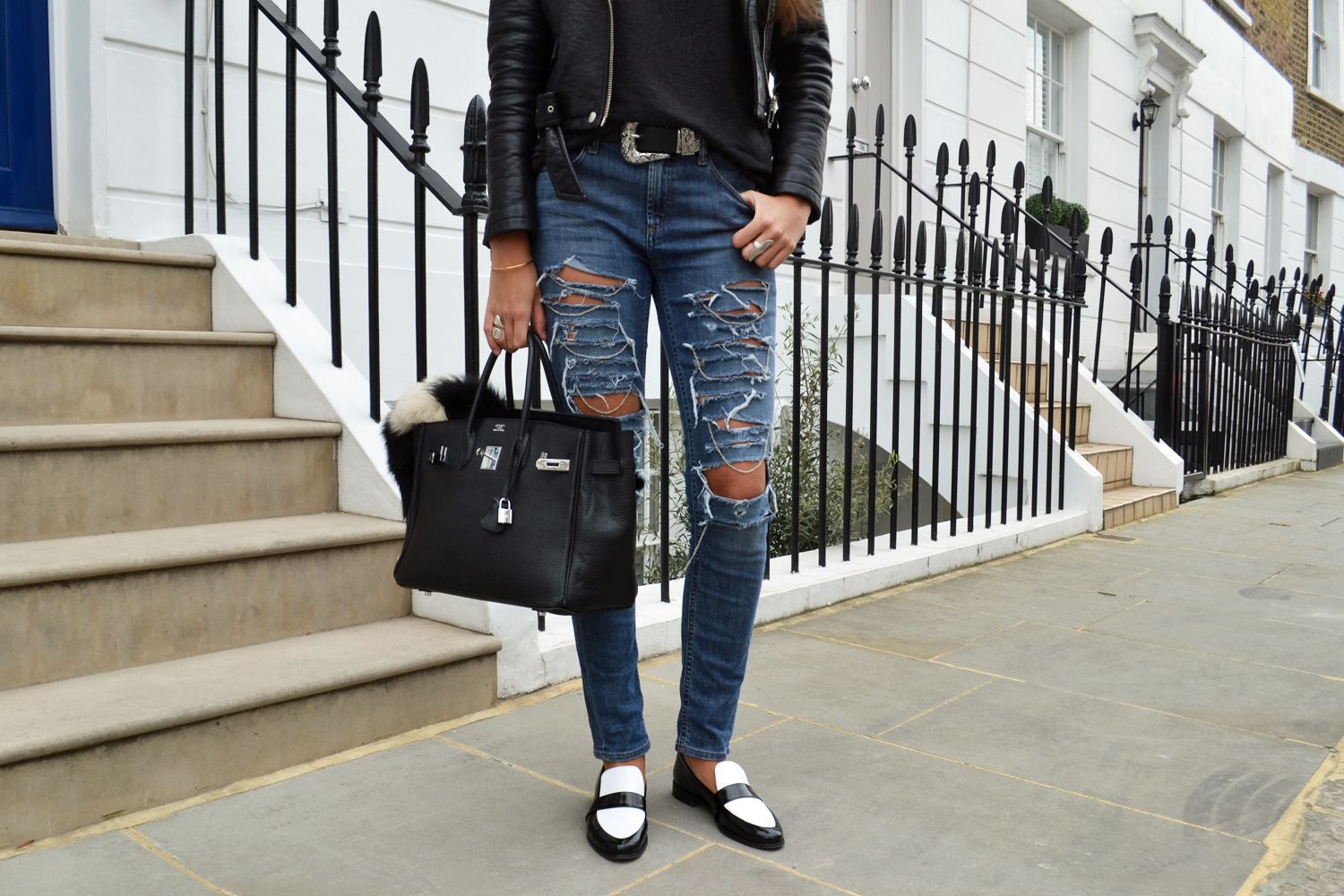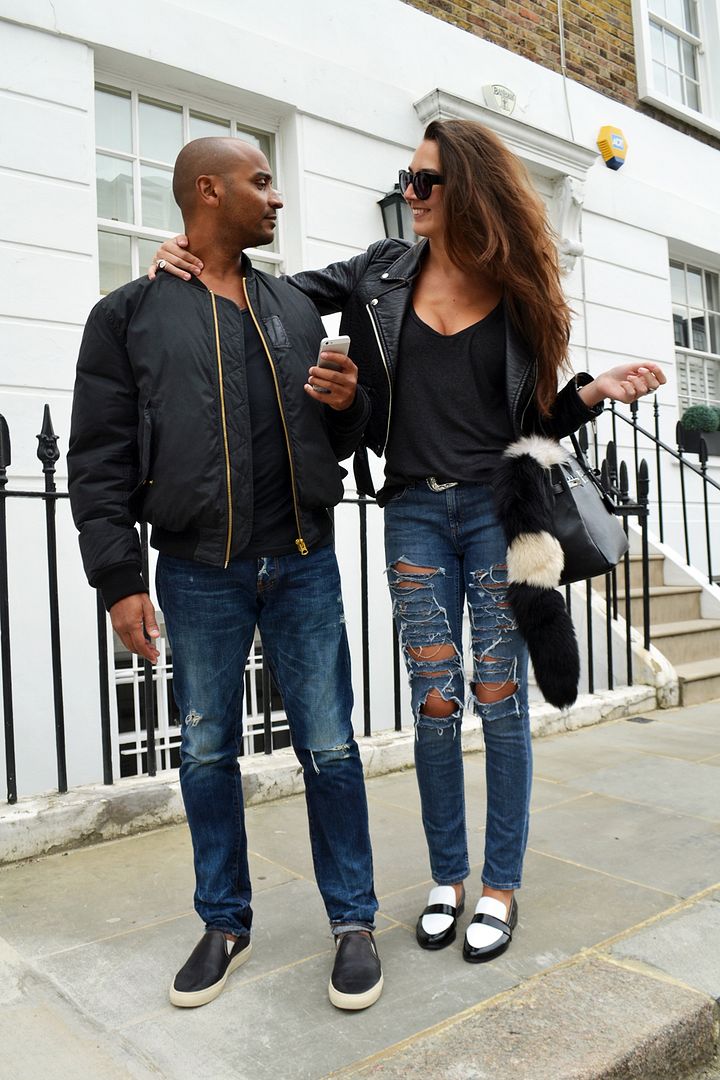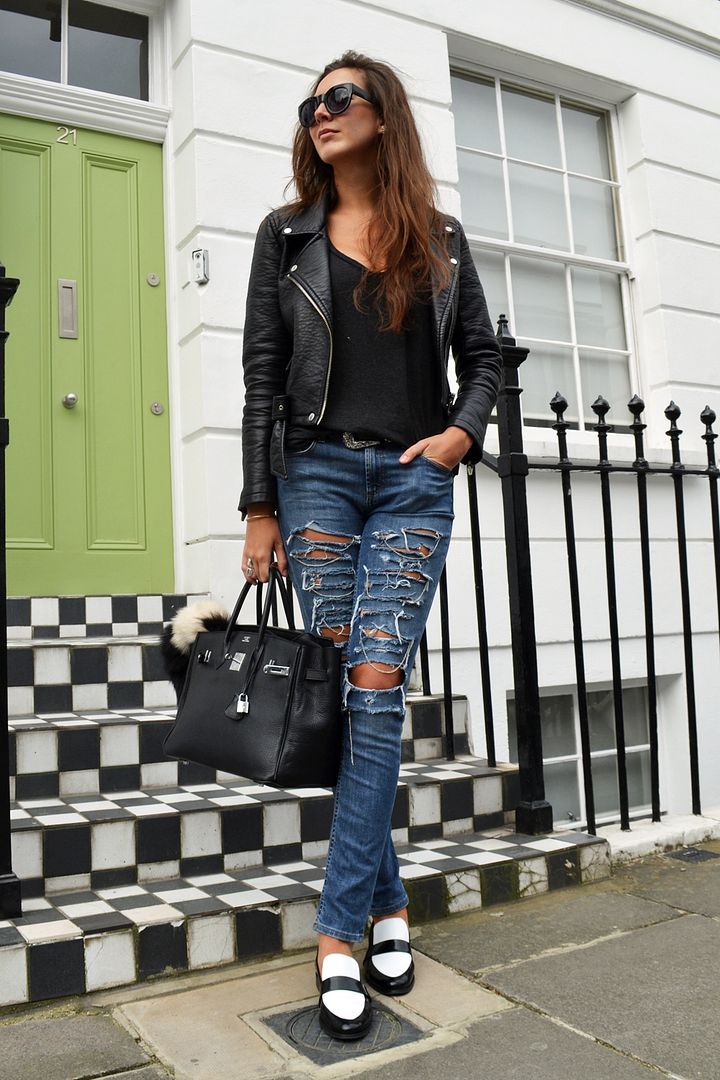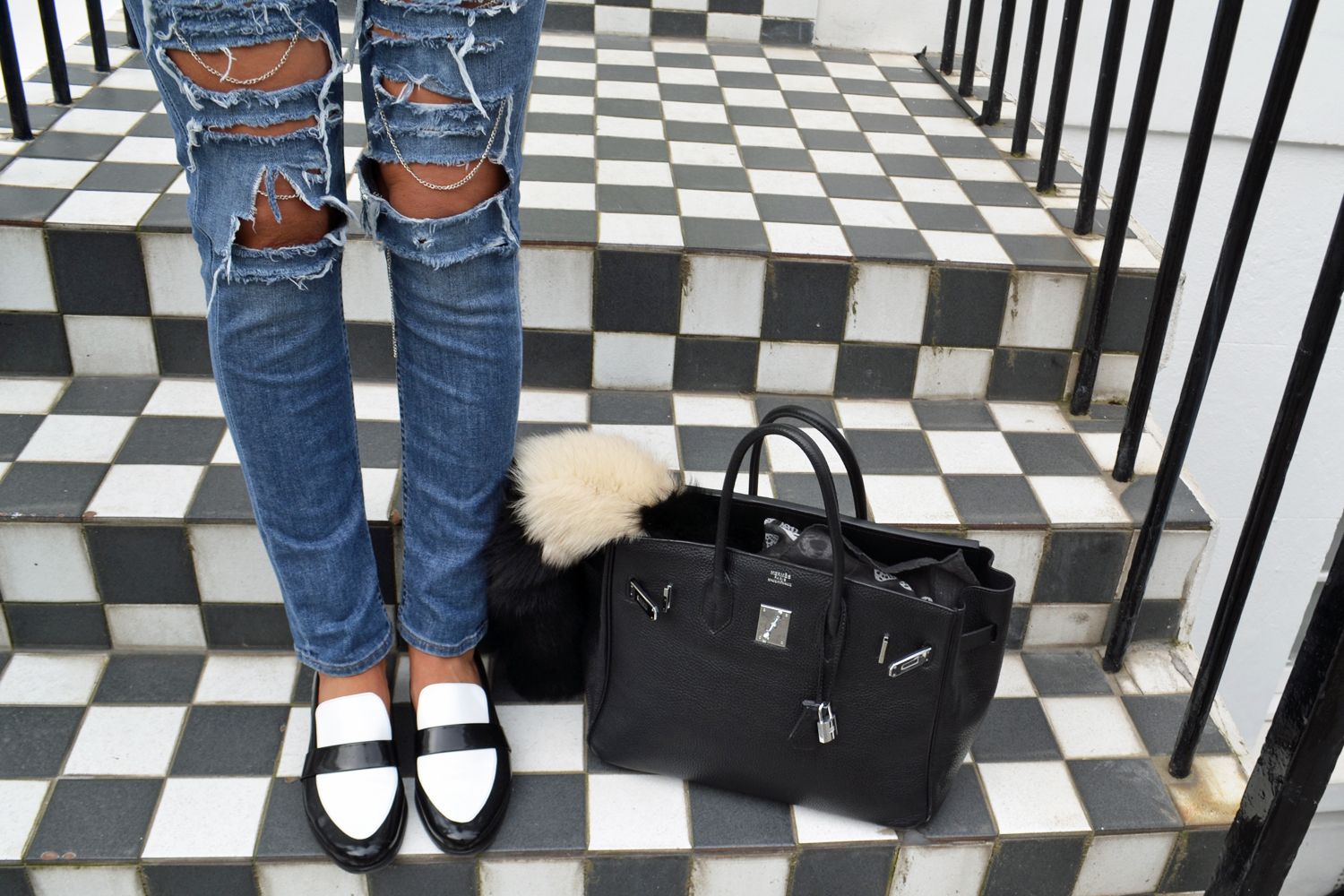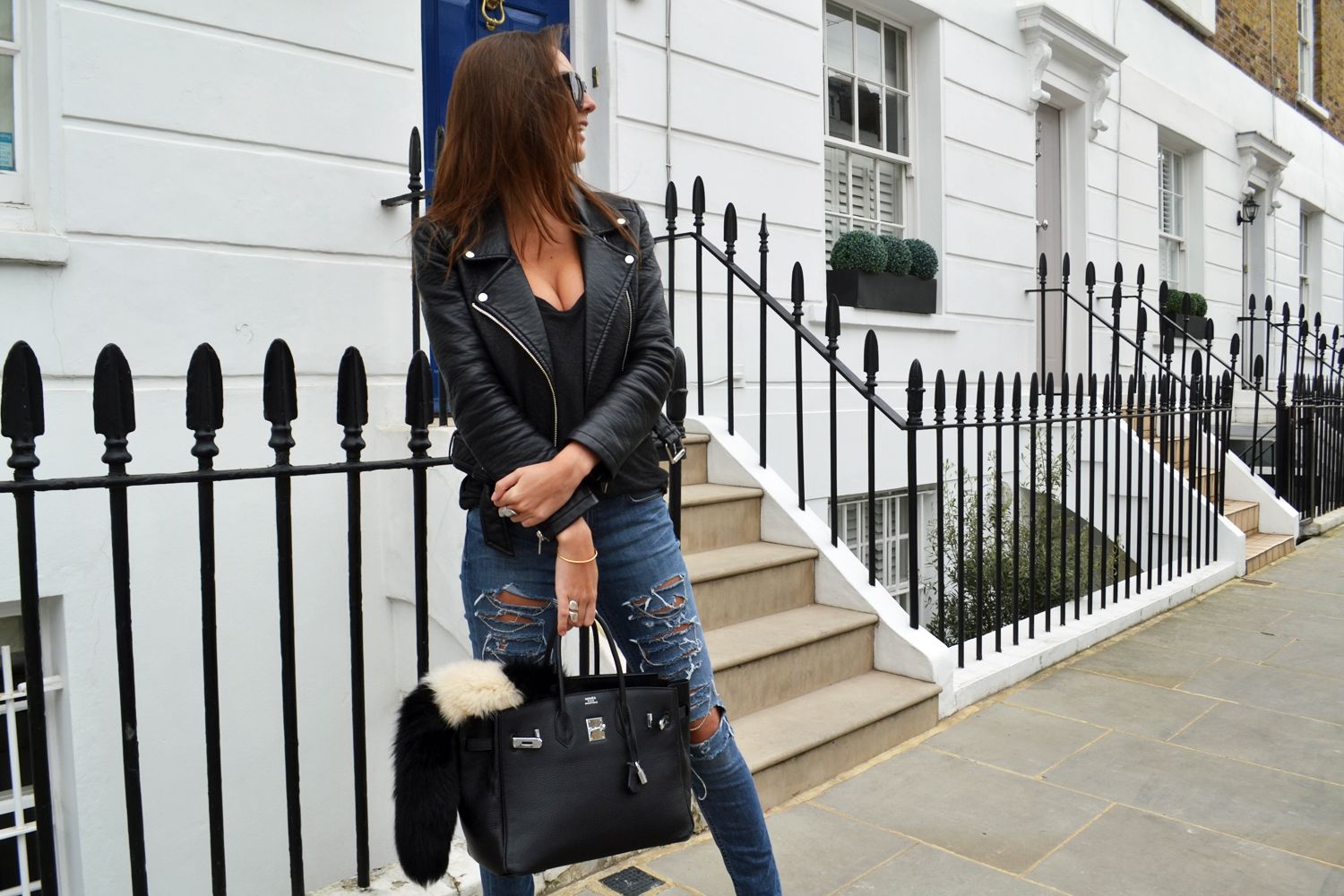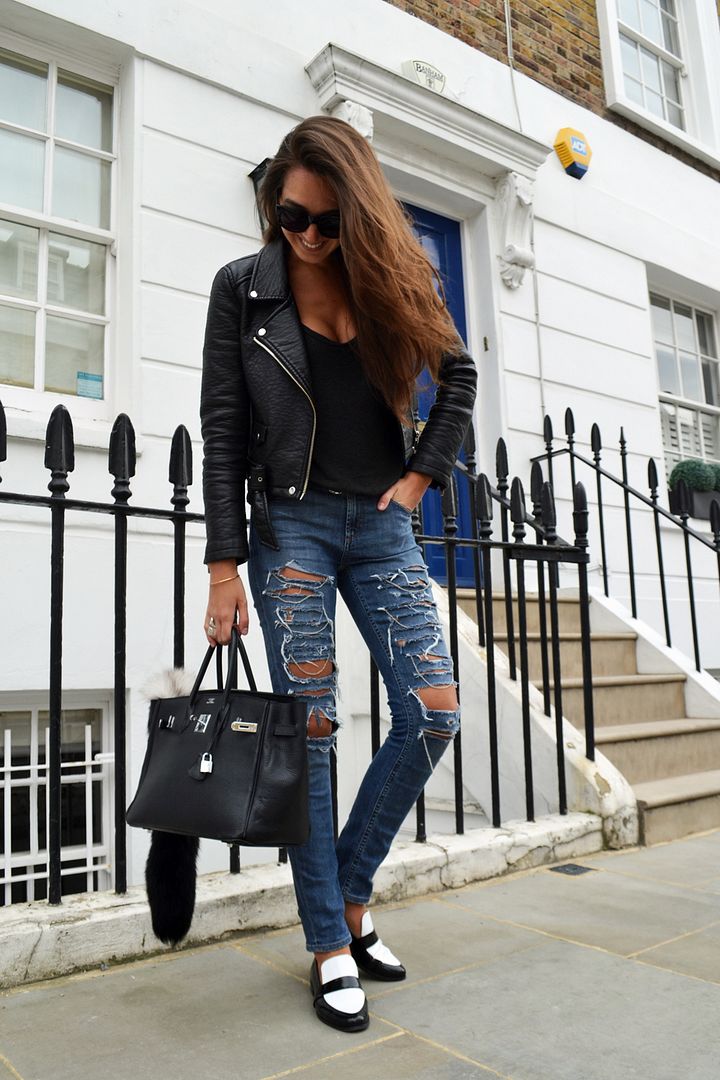 Being back to London made me realise that I won't stay there forever!
I love my life here but the weather is just far from being ideal, chilly and rainy, 360 days out of 365!
The saddest thing in coming back from sunshine is having an amazing tan and won't be able to show off. So as I can't wear mini skirts and cropped shorts yet I decided to flash a bit of flesh by wearing a ripped jean and my monochrome loafers.
That's the best I can do for the moment :(
This cute guy you see on the pics is my boyfriend, I usually try not show him as he is a really private person but I love those photos taken by his friend and couldn't resist but sharing them with you!
Etre de retour a Londres m'a fait realiser que je n'allais pas passer ma vie ici!
J'adore vivre a Londres mais le temps est juste desagreable, froid et pluvieux, 360 jours sur 365!
Le plus ennuyant lorsque je reviens de vacances au soleil, c'est d'avoir un super bronzage et ne pas pouvoir le montrer. Comme je ne peux pas encore porter de mini jupes et shorts en jean, j'ai decide de montrer un peu de chair grace a mon jean dechire!
C'est le mieux que je puisse faire pour le moment :(
Le joli garçon a cote de moi, c'est mon cheri, j'evite de poster sa tete sur mon blog car il est tres discret mais j'aime tellement ces photos prises par son ami que je n'ai pas pu resiste a les partager avec vous!
Outfit/tenue:
jacket/veste- Zara
jeans- Topshop ( and a bit of DIY!)
loafers/mocassins- Mango ( shop them here )
bag/sac- Hermes
sunglasses/lunettes- Forever 21( shop here )