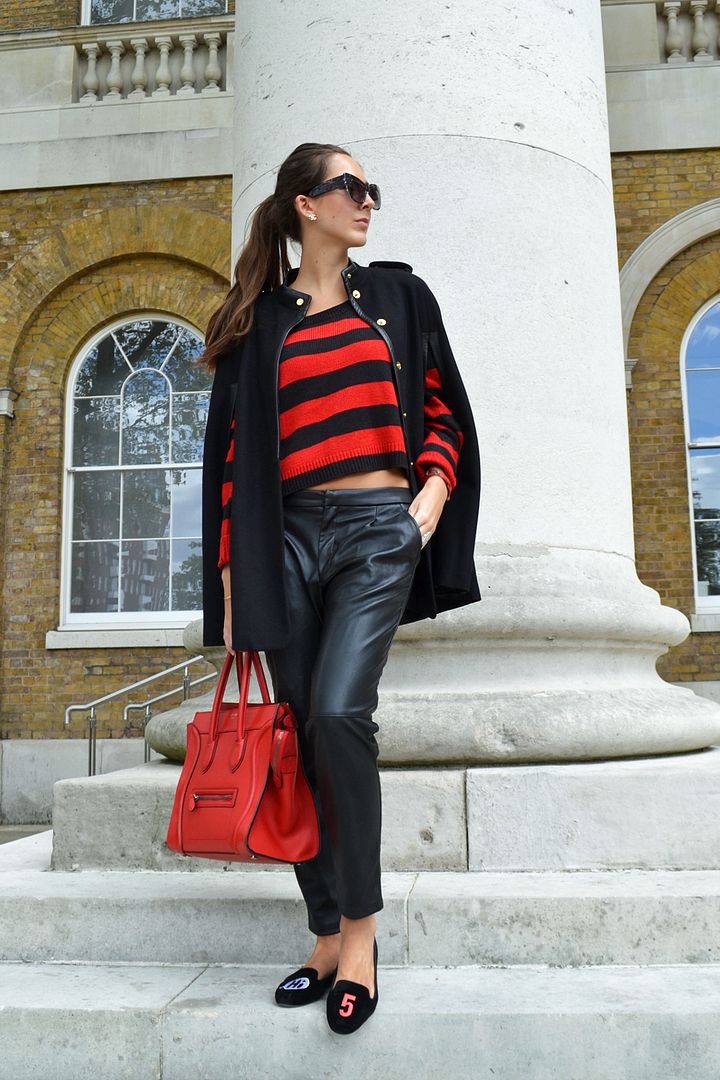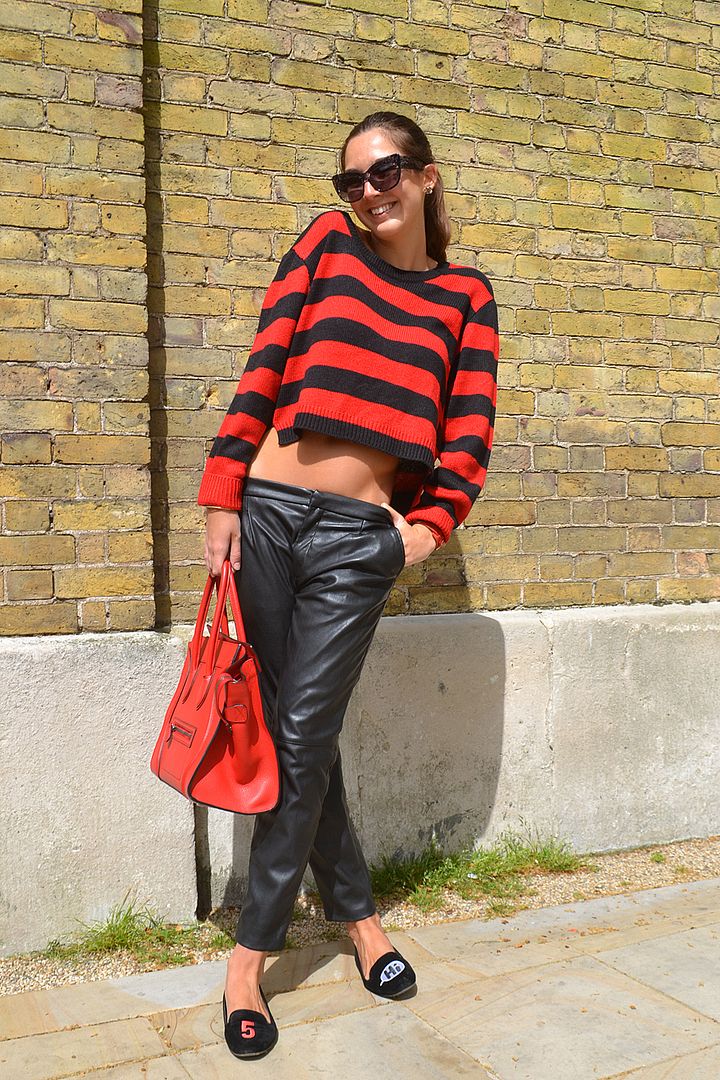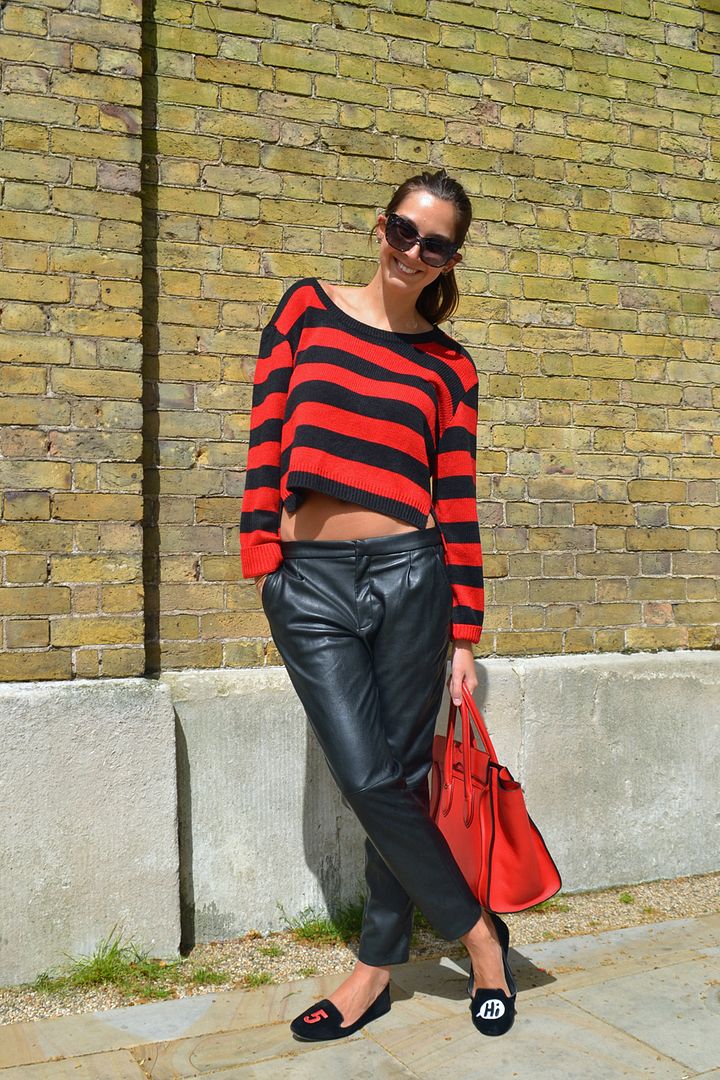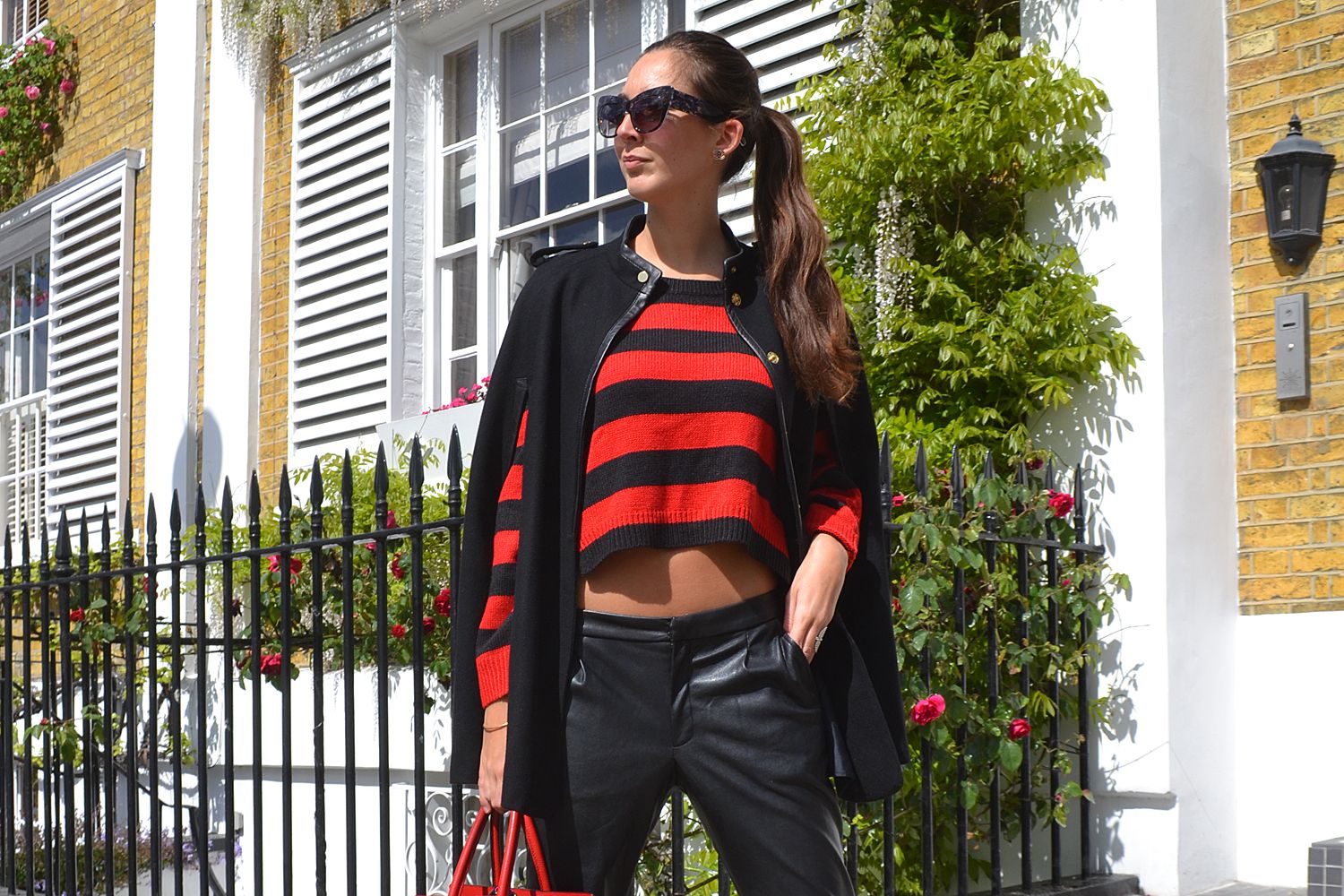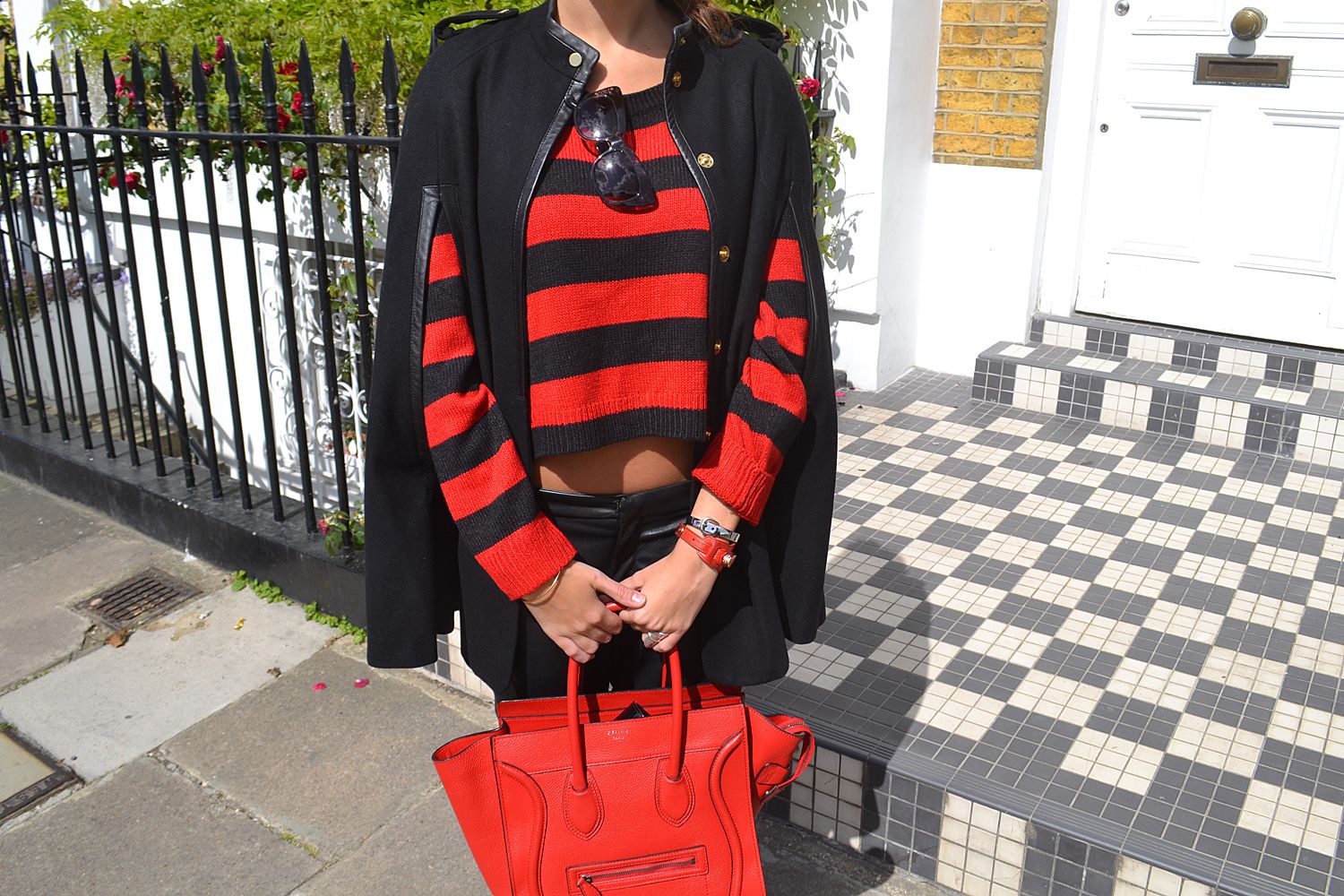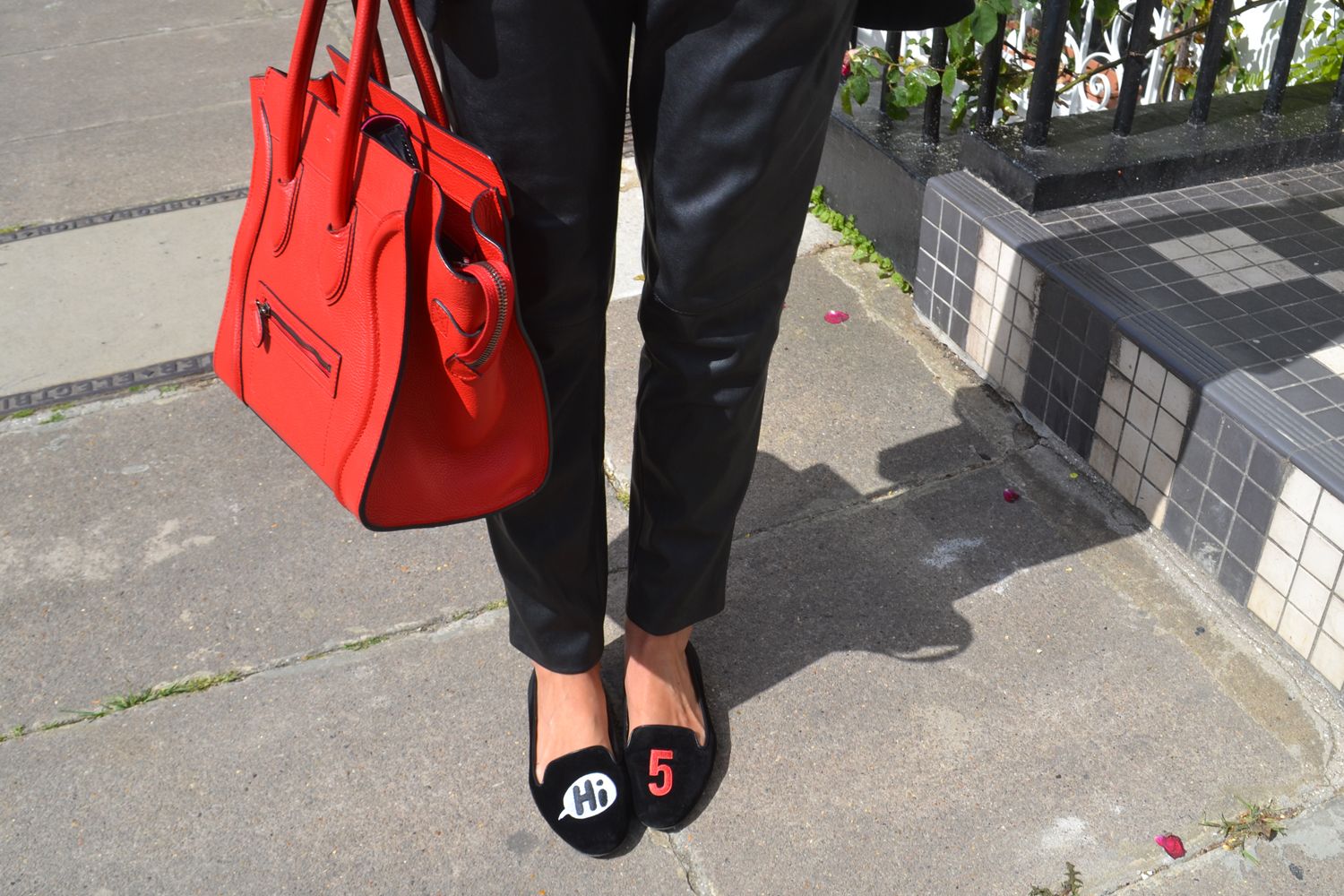 This outfit is a clear example that you can get a designer look while only wearing a combination of high street brands!
I got this very Saint Laurent cropped jumper from H&M for only 8GPB.
My faux leather trousers is from ZARA around 50GPB.
The cape was my best buy of the year on sale at Mango for only 25GPB and my super cool slippers? From Monki (here)! Only 20GPB!
Of course I do invest in designer bags as I believe a good quality bag give the final touch to an outfit.
Cette tenue est le parfait exemple que l'on peut obtenir un look tout droit sortie d'un catwalk en portant seulement des vetements de grandes enseignes!
Ce petit pull a la Saint Laurent c'est H&M, environ 10 euros.
Le pantalon en simili cuir? Zara!
Cette cape est un de mes meilleurs achats de l'annee, elle etait en solde chez Mango pour 30 euros!
Et les petites slippers brodees c'est Monki, environ 20 euros! ( ici )
Bien sur, j'investi dans les sacs de designers mais je pense qu'un beau sac donne la touche finale a une tenue.
Outfit/tenue:
cape- Mango
jumper/pull- H&M
trousers/pantalons- Zara
bag/sac- Celine