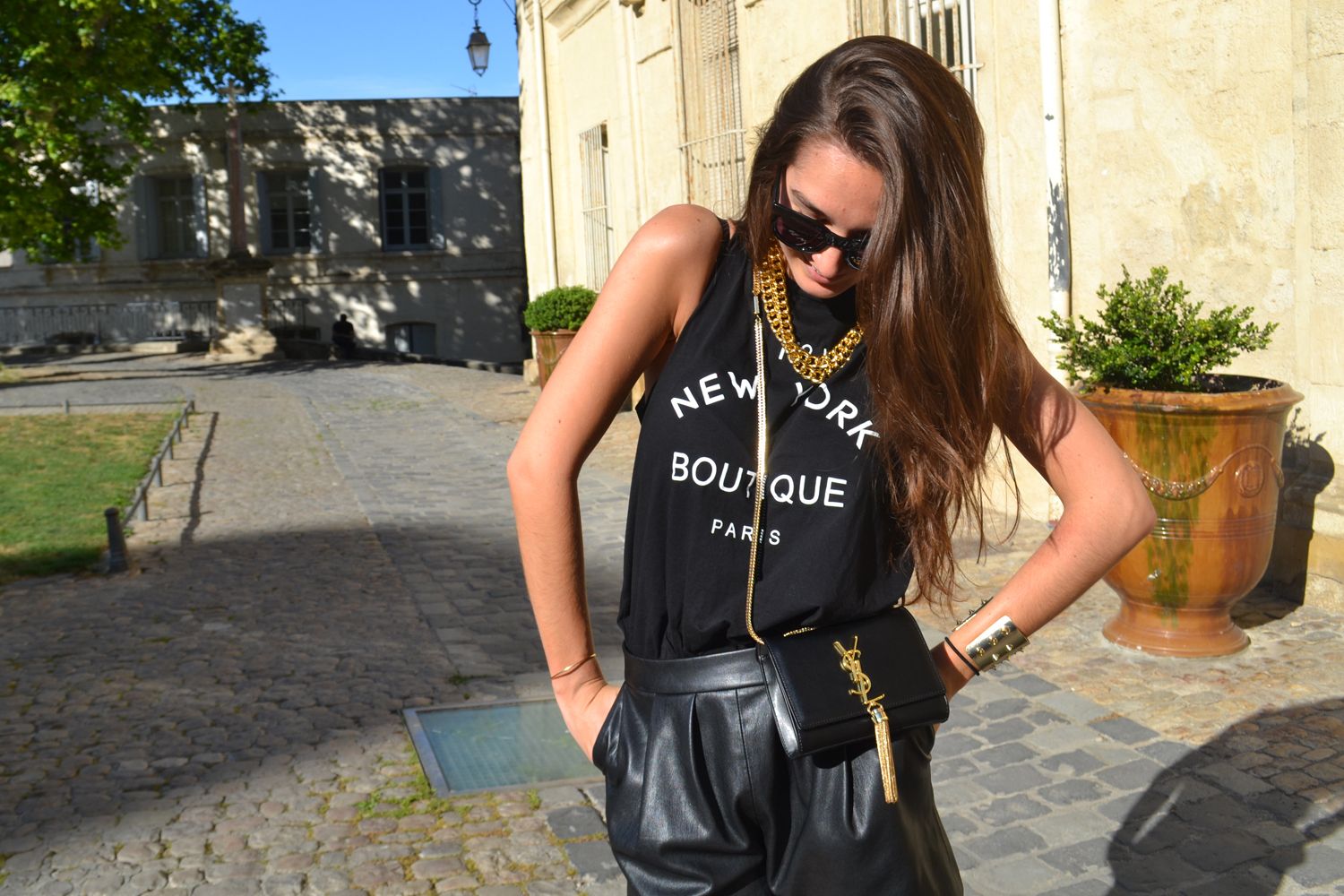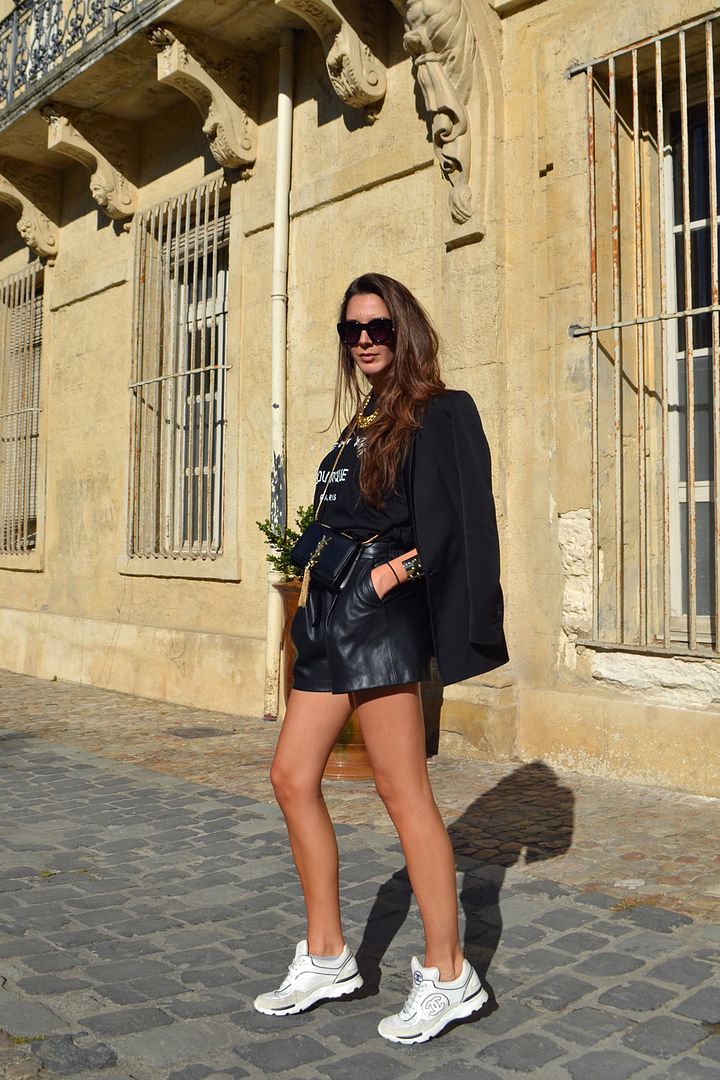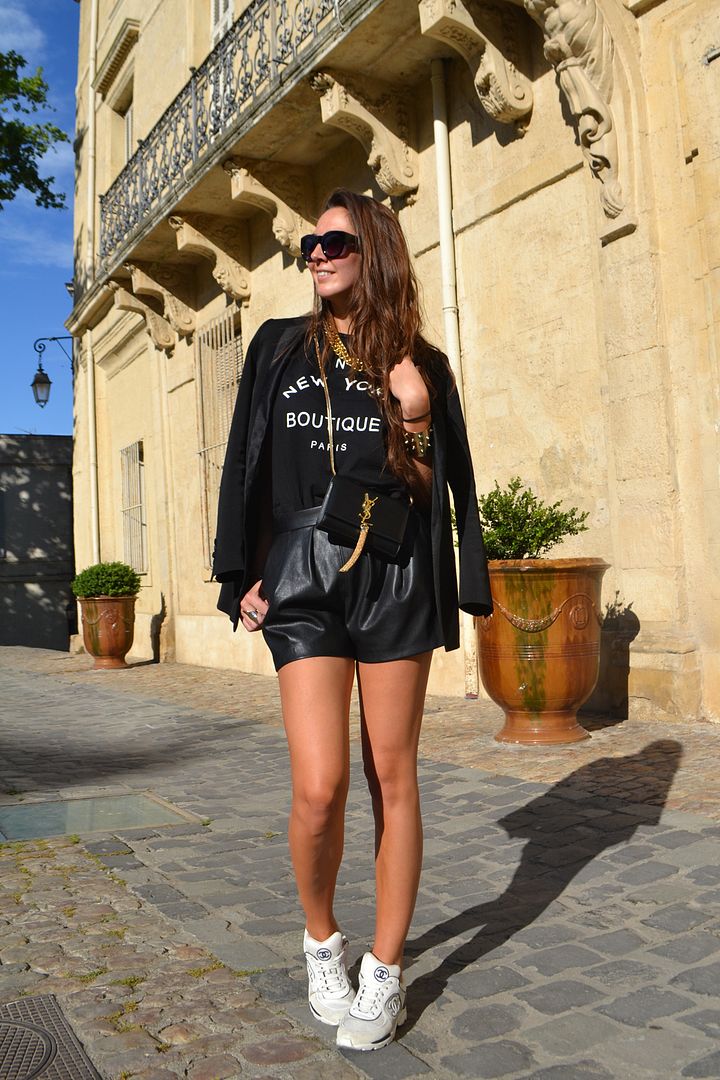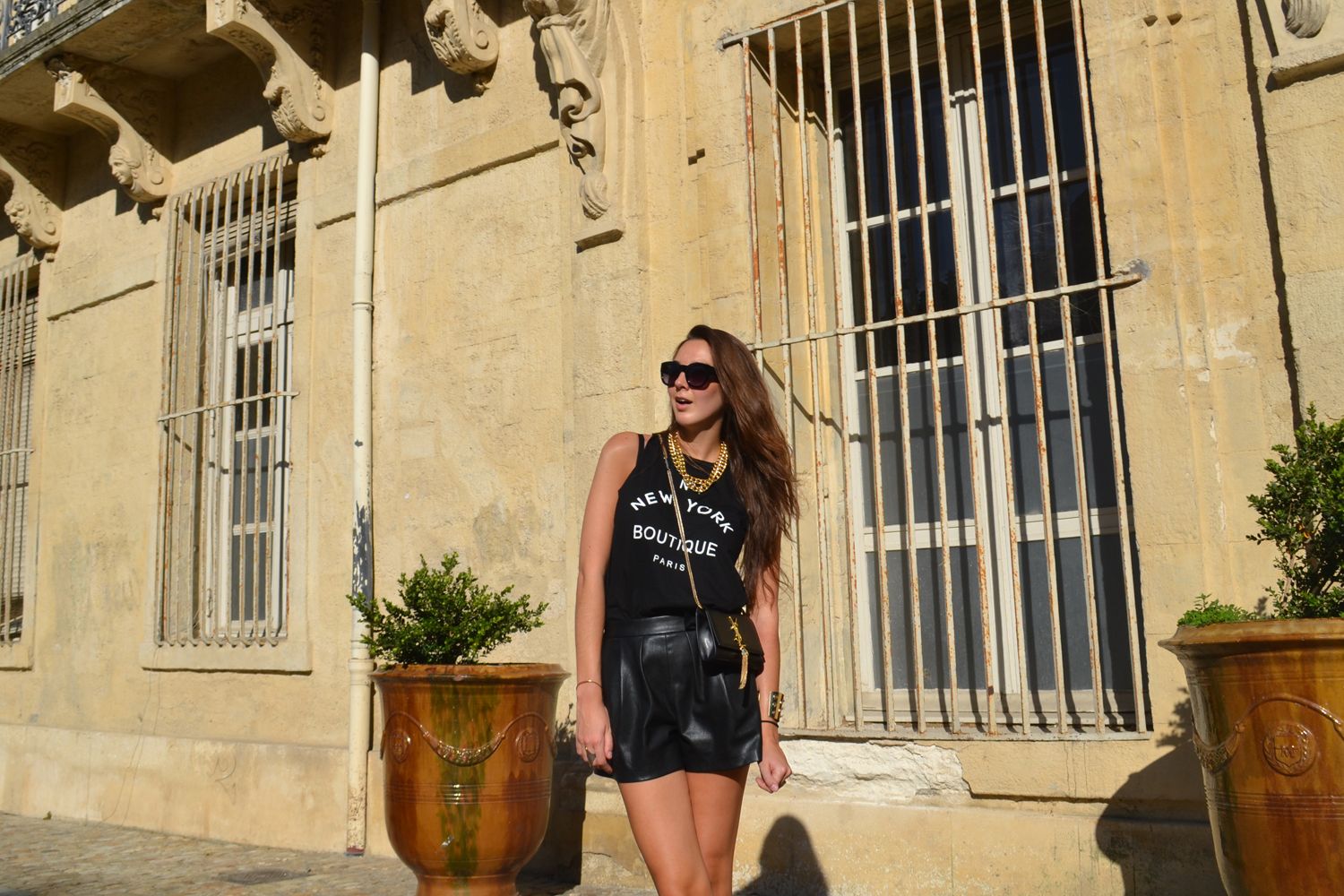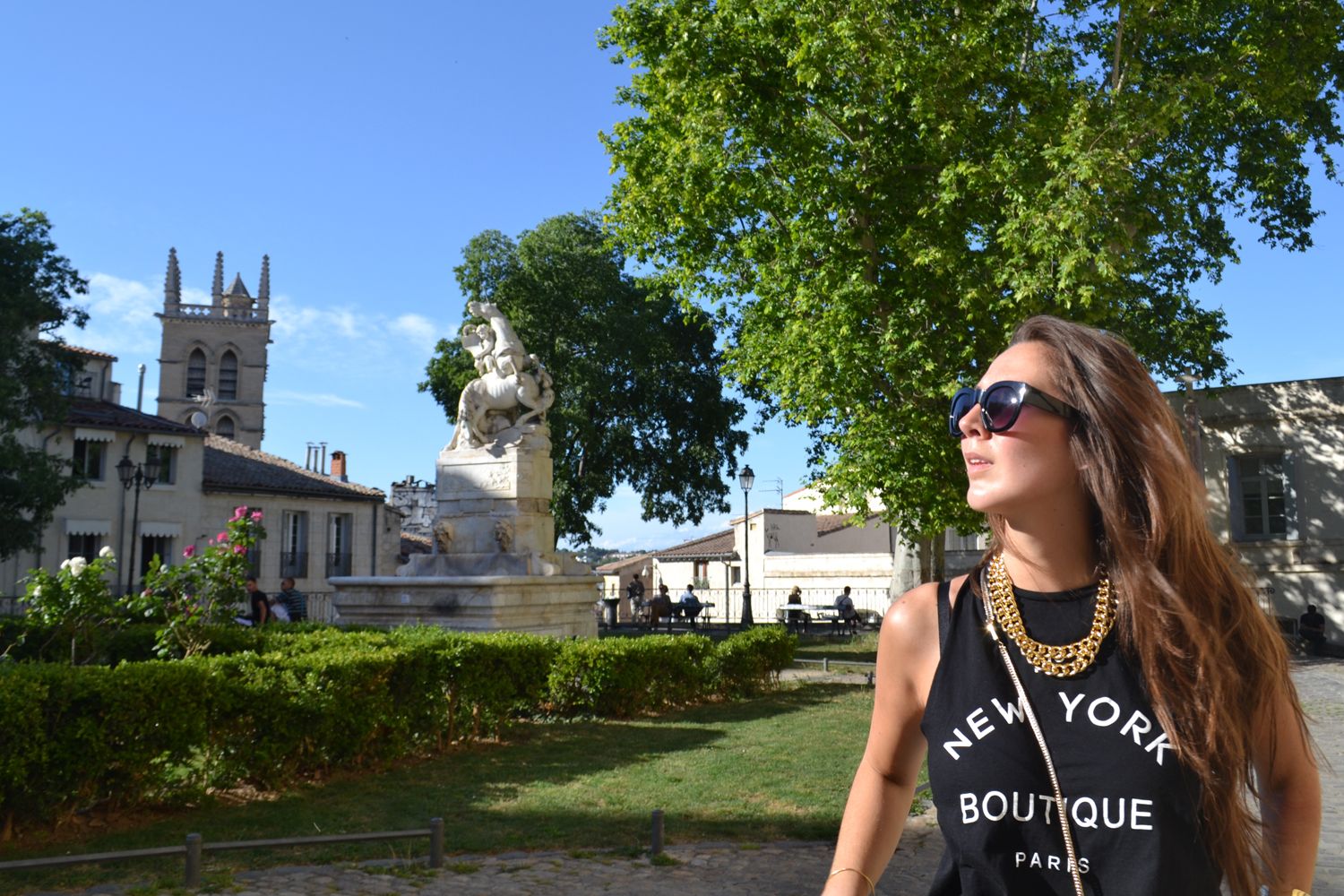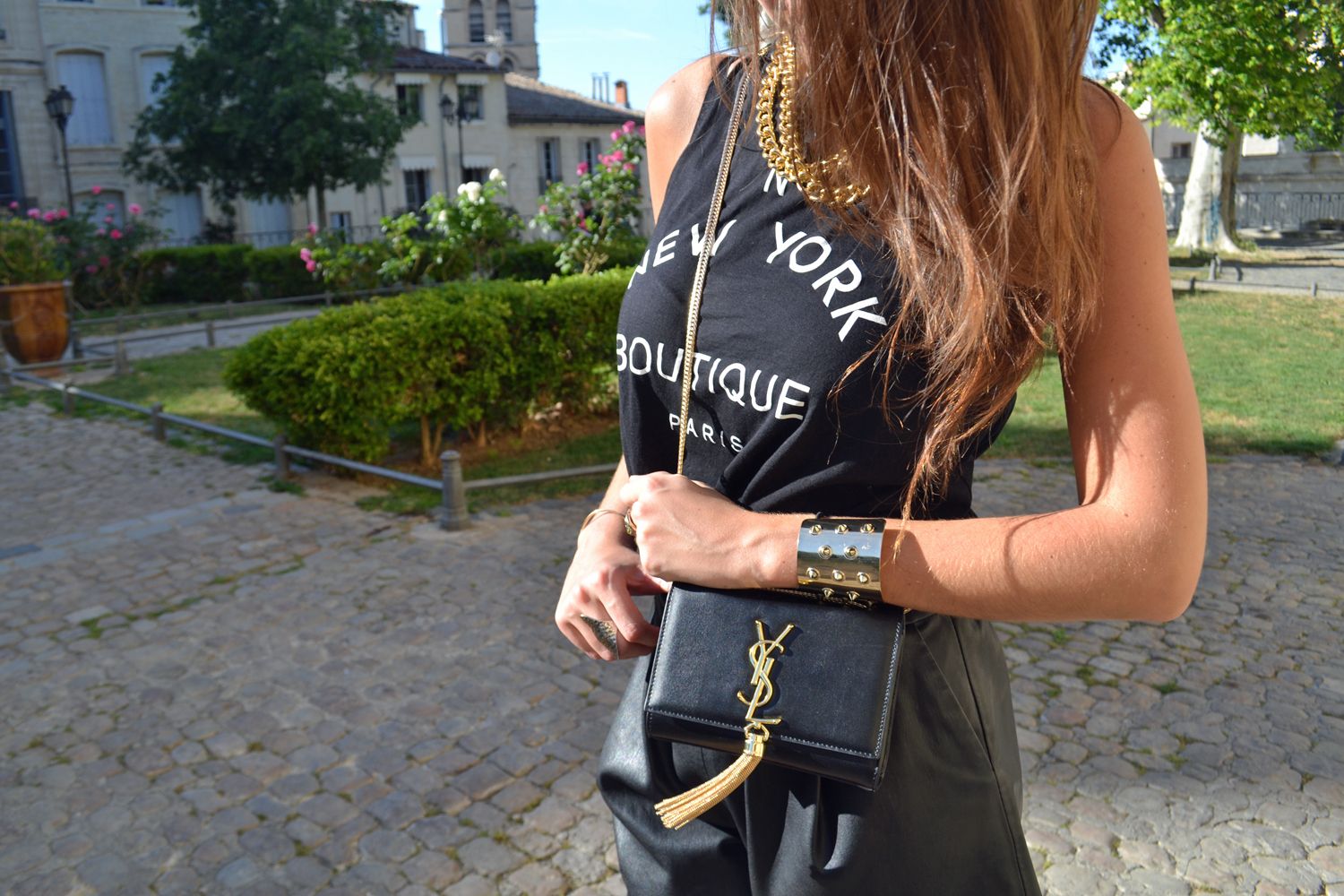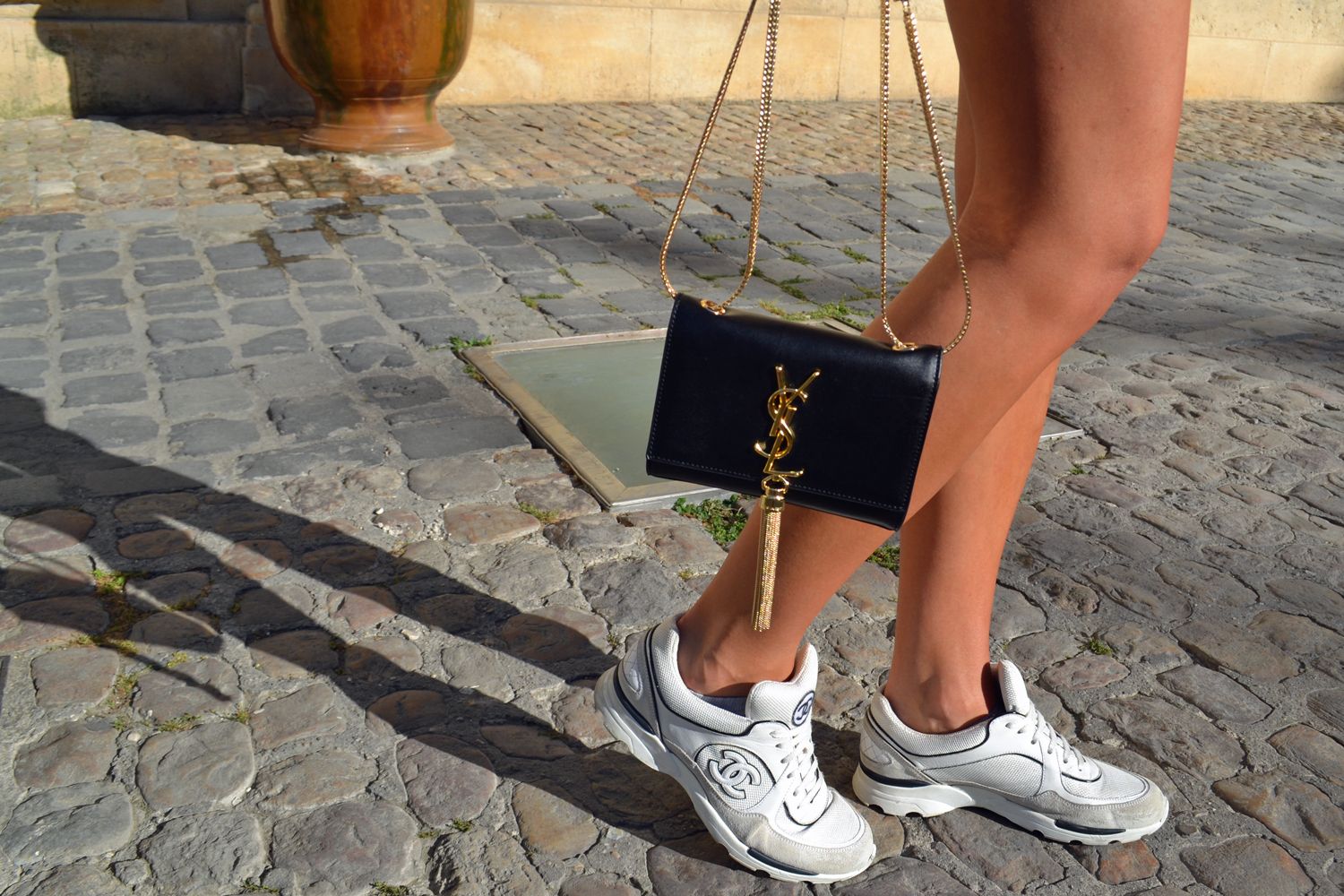 Bonjour from the South of France where I came to celebrate my sister's birthday!
A little break from the rain is always appreciated.
For this beautiful and sunny day I went for my favourite faux leather shorts, a pair of Chanel sneakers, a printed River Island vest, a black tuxedo jacket and some touches of gold added by a mini YSL bag and my RINGS AND TINGS chain.
Bonjour! Je suis dans le sud ou je suis venue fêter l'anniversaire de ma soeur!
Un petit break de la pluie Londonienne ne fait jamais de mal.
Pour cette belle journee au soleil j'ai opte pour un short en cuir, une paire de baskets Chanel, un debardeur imprime River Island, un blazer noir et j'ai rajoute une touche doree grace a mon sac YSL et une chaine RINGS AND TINGS.
Outfit/tenue:
blazer- Zara
shorts- Zara
baskets/sneakers- Chanel