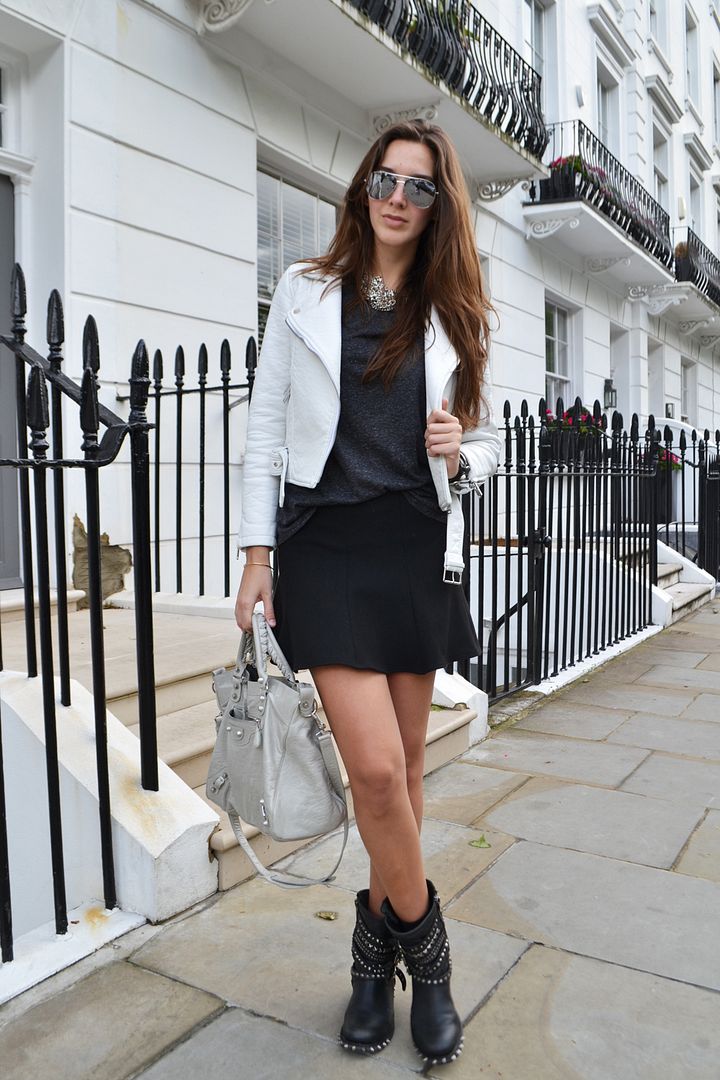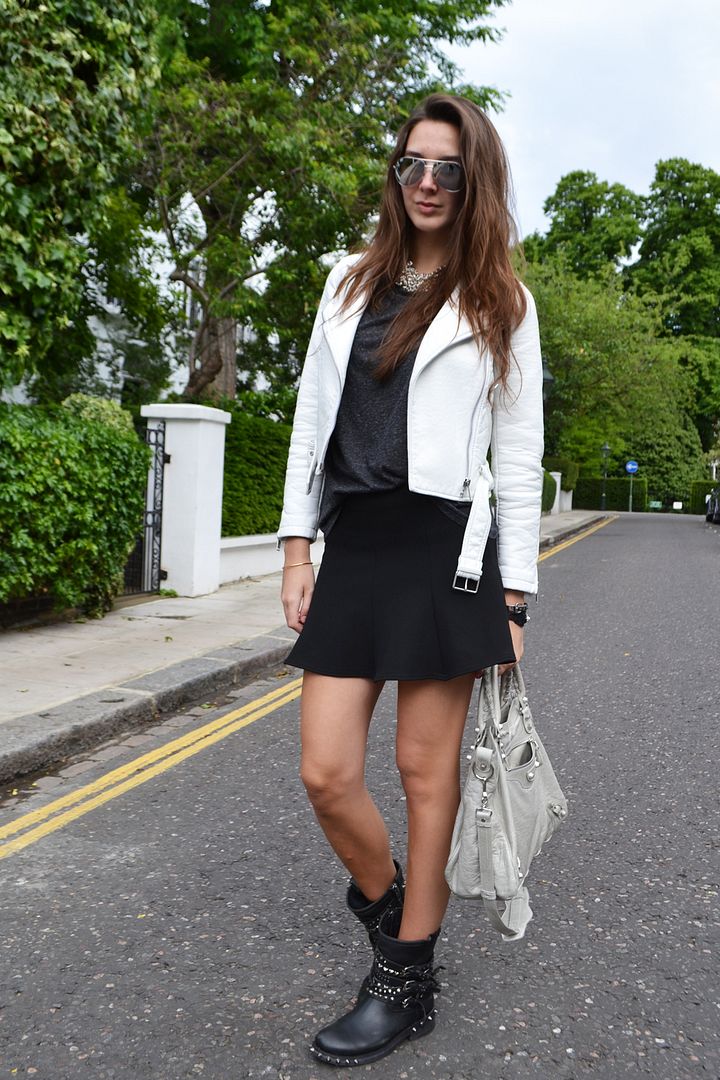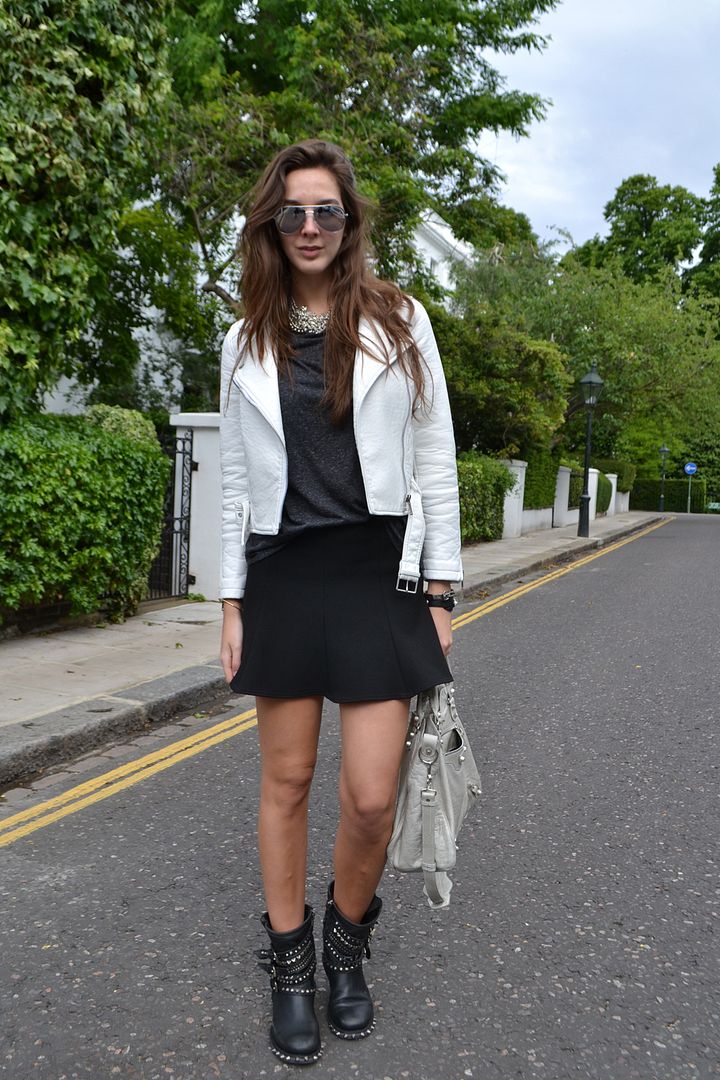 Biker boots and leather jacket is, let's say, my signature look.
I have many variant to create endless outfit combination. Black, White, Metallic, Yellow, Red ... you name it, I've got it!
The leather jacket is a classic must-have that, of course, you don't need to own in each colors of the rainbow but just one black perfecto and you're good to go! ( shop mine here )
When it comes to the biker boots, I am really picky they need to be heavy, beaten up ( but brand new) and large. All my boots are from ASH, amazing quality and they last FOR EVER! ( get your pair here)
And you? What's your signature look?
Veste en cuir et bottes de motard sont un peu, disons le, devenus mes marques de fabrique.
Je les ai en toutes les declinaisons possibles et imaginables. Noire, blanche, argent, jaune, rouge... quand j'aime quelque chose, ca devient souvent une obsession.
La veste en cuir est un must dans toute garde robe qui se respecte, bien sur, vous n'avez pas besoin de l'avoir dans chaque couleur de l'arc en ciel! Seulement un petit perfecto noir et c'est bon! ( shop le mien ici )
Pour les bottes de motard, je suis tres difficile, elles doivent etres lourdes, abimees ( mais neuves) et large. Toutes mes bottes sont de la marque ASH, superbe qualite et inusables ( shop ta paire ici)
Et vous? C'est quoi votre marque de fabrique?
Outfit/tenue:
jacket/veste- Pull&Bear ( shop here/ici)
skirt/jupe- Zara
t-shirt- Primark
boots- ASH ( shop here/ici)
bag/sac- Balenciaga
sunglasses/lunettes- Forever21 ( shop here/ici)
necklace/collier- Rings and Tings ( shop here/ici)