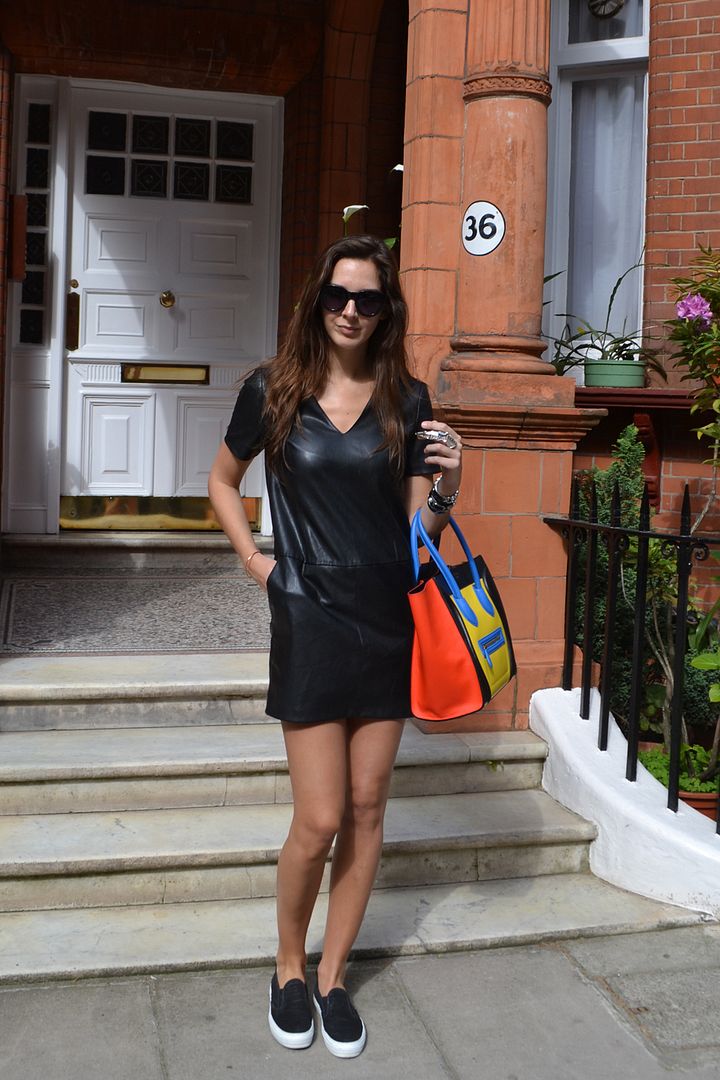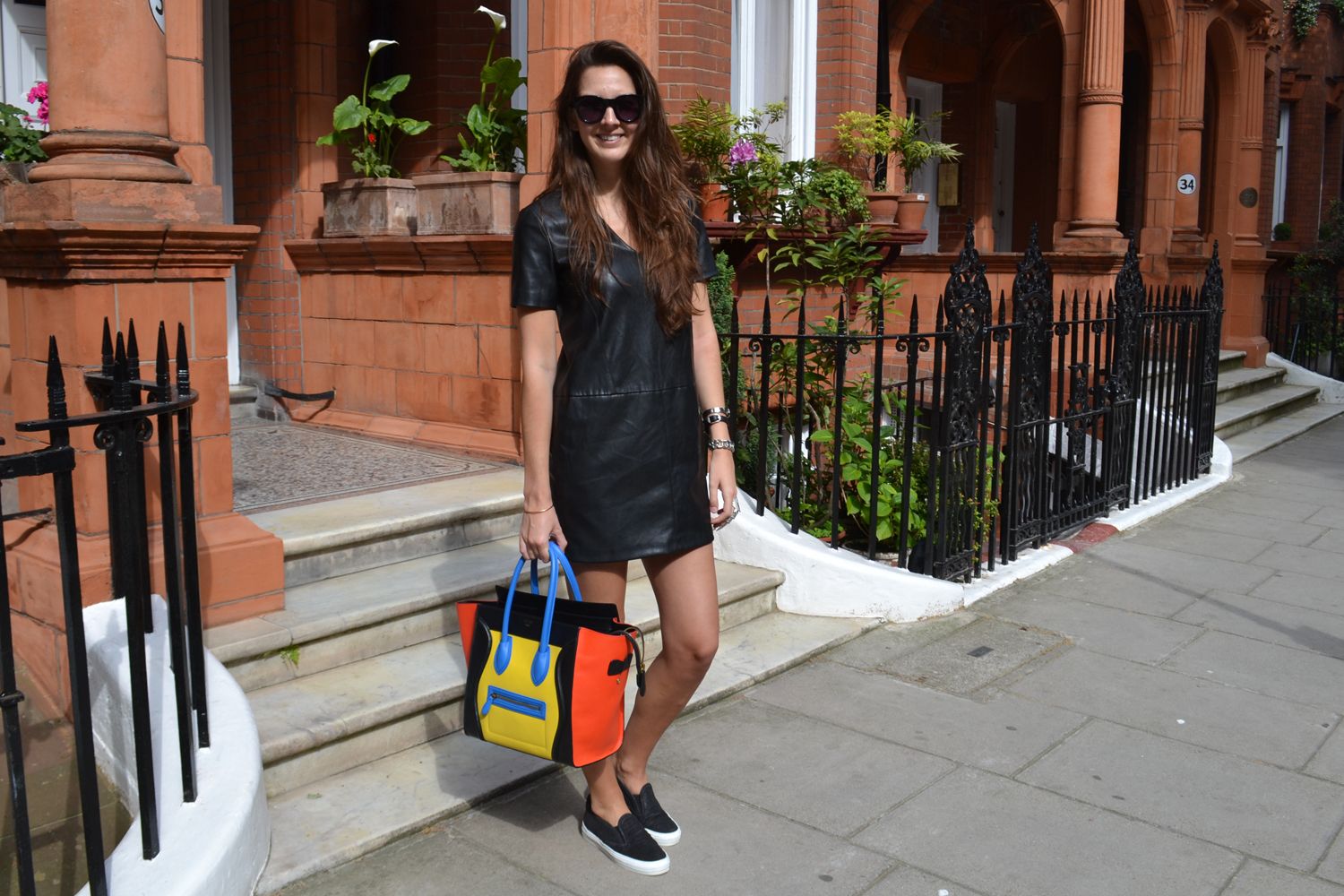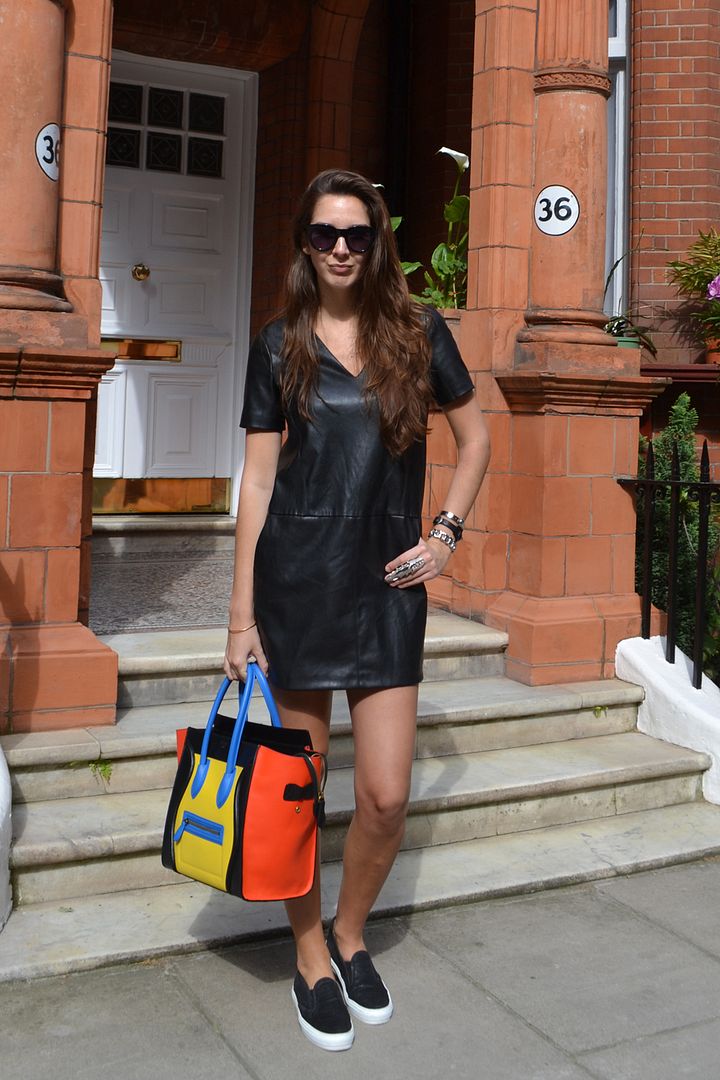 A little black dress is a must have in a girl wardrobe but a little leather dress is the new essential.
I got mine a few months back at Zara, I never wore it before as it didn't look very nice with a pair of tights.
I've been waiting for the perfect time to take it out from the closet and today is the perfect day, having a few meetings in the morning and a personal shopping session this afternoon, I need to look chic and comfy!
It is a really simple look with an edgy touch added by this crazy RINGS AND TINGS ring and my multicolor Celine bag.
La petite robe noire est un must dans toute garde robe digne de ce nom mais la petite robe en cuir est devenu mon nouvel indispensable.
J'ai achete la mienne il y a quelques mois chez Zara, je n'ai pas eu l'occasion de la porter avant aujourd'hui car avec une paire de collants, c'etait tout de suite moins sympa.
Et comme ce matin j'ai des rendez vous et une session de personal shopping cet apres midi, je me dois d'etre chic mais tout en etant confortable, c'est un peu devenu mon mantra.
C'est un look super simple sur lequel j'ai ajoute la touche rock'n'roll grace a ma superbe bague de chez RINGS&TINGS et un peu de couleur avec mon sac Celine.
Outfit/tenue:
dress/robe- Zara
sneakers/baskets- Daniel Footwear
ring/bague- Rings and Tings
bag/sac- Celine