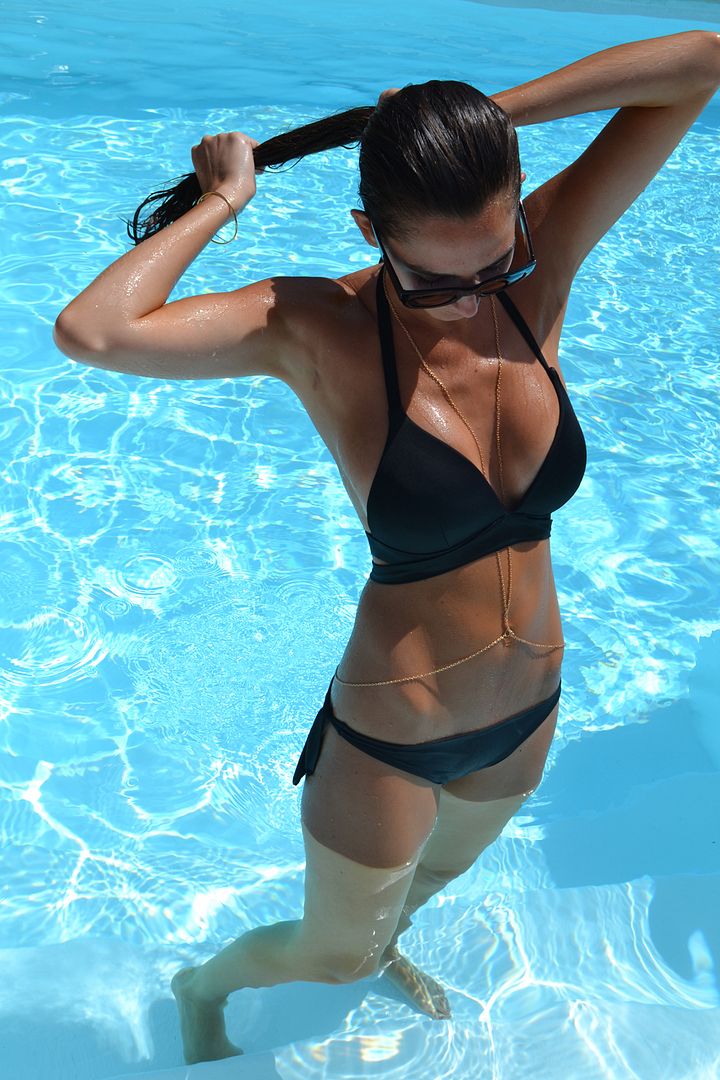 I usually wear more clothes on my blog but my sister took those very cool picture while in South of France and couldn't resist sharing them with you.
This is what I wear the most when I'm home, my uniform, I'm so tired of wearing actual clothes sometimes that I just refuse to dress up when I'm there.
But of course even with that few amount of fabric I always manage to wear some accessories like this body chain from Rings&Tings, since I saw Candice Swanepoel I was dying to get one. We are all secretly dreaming of being a VS Angel, don't we?
Je porte normalement un peu plus de vetements sur mon blog mais ma soeur a pris ces super photos lors de mon sejour et je ne pouvais pas m'empecher de les partager avec vous.
Voila ce que je porte lorsque je rentre chez moi, ma sorte d'uniforme, je suis tellement fatiguee de porter des vetements parfois que je refuse d'en porter quand je suis dans le sud.
Mais meme avec si peu de tissus sur moi, je me debrouille toujours pour porter quelques accessoires comme cette chaine de chez Rings&Tings, depuis que j'ai vu Candice Swanepoel avec, je mourrais d'envie d'en avoir une. On reve toute de devenir une VS Angel, non?
Outfit/tenue:
bottom/bas - Primark ( shop X)
sunglasses/lunettes- Forever 21 ( shop X)