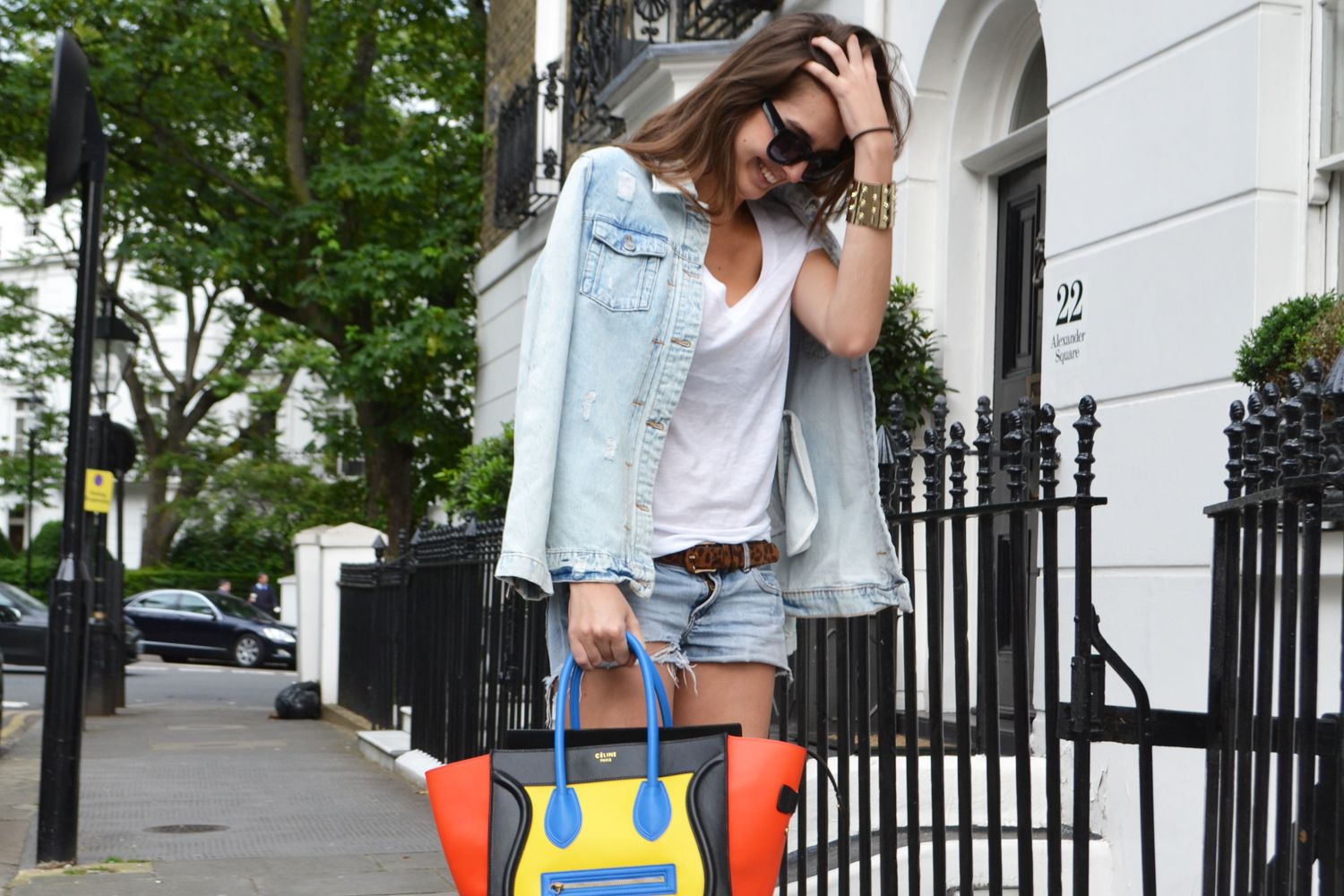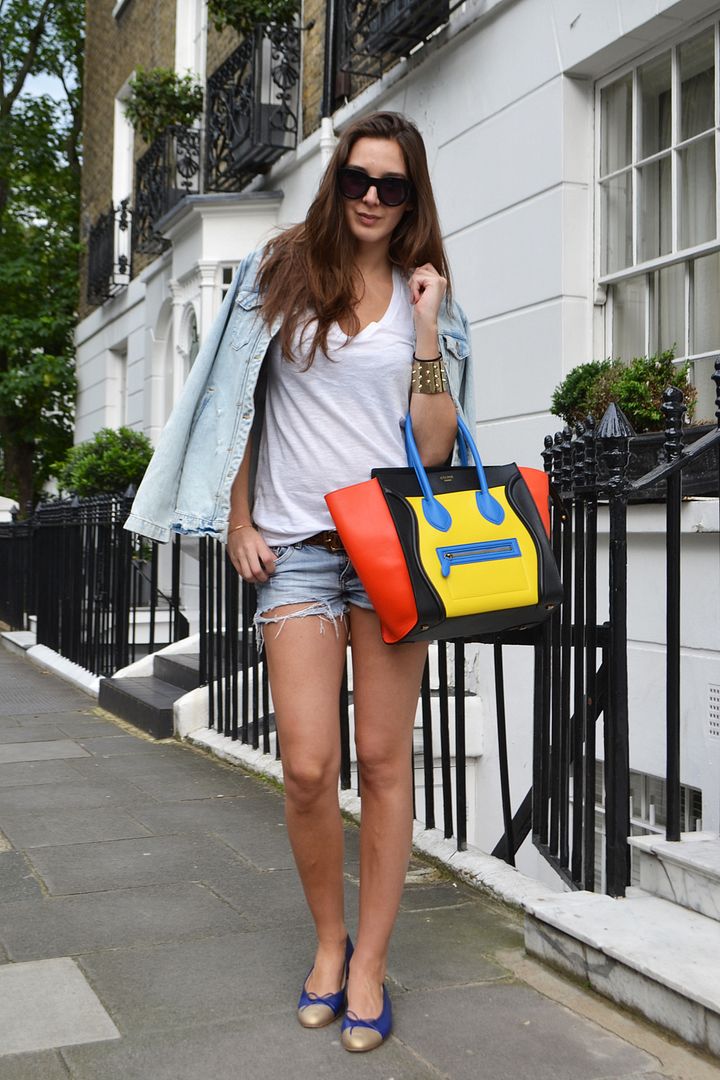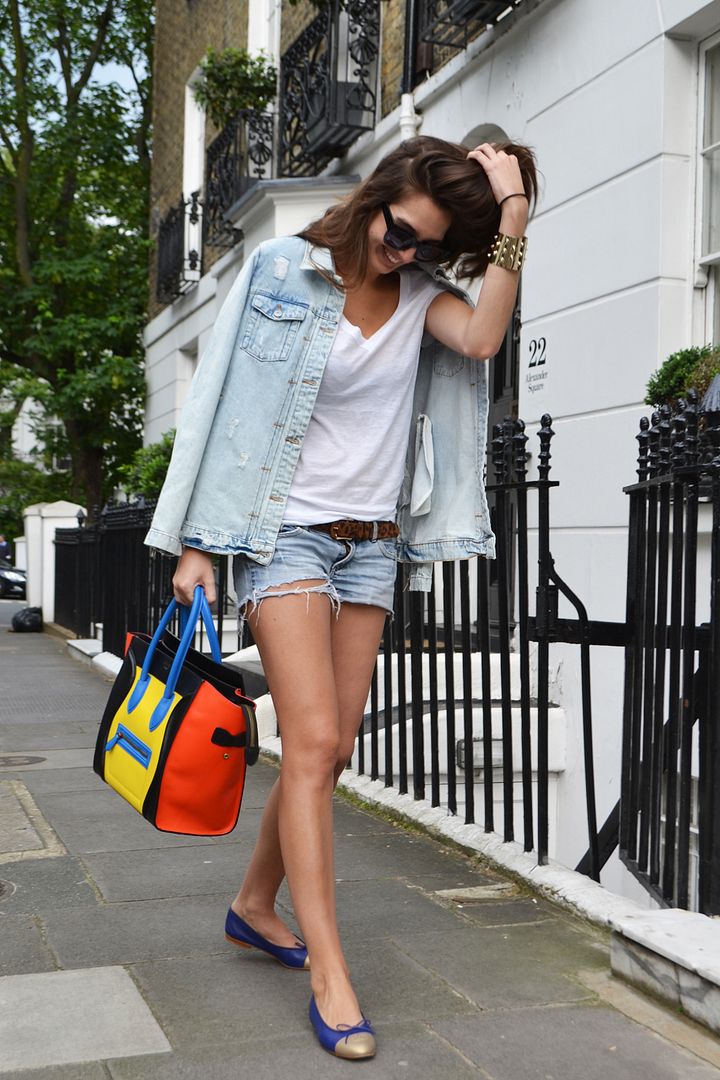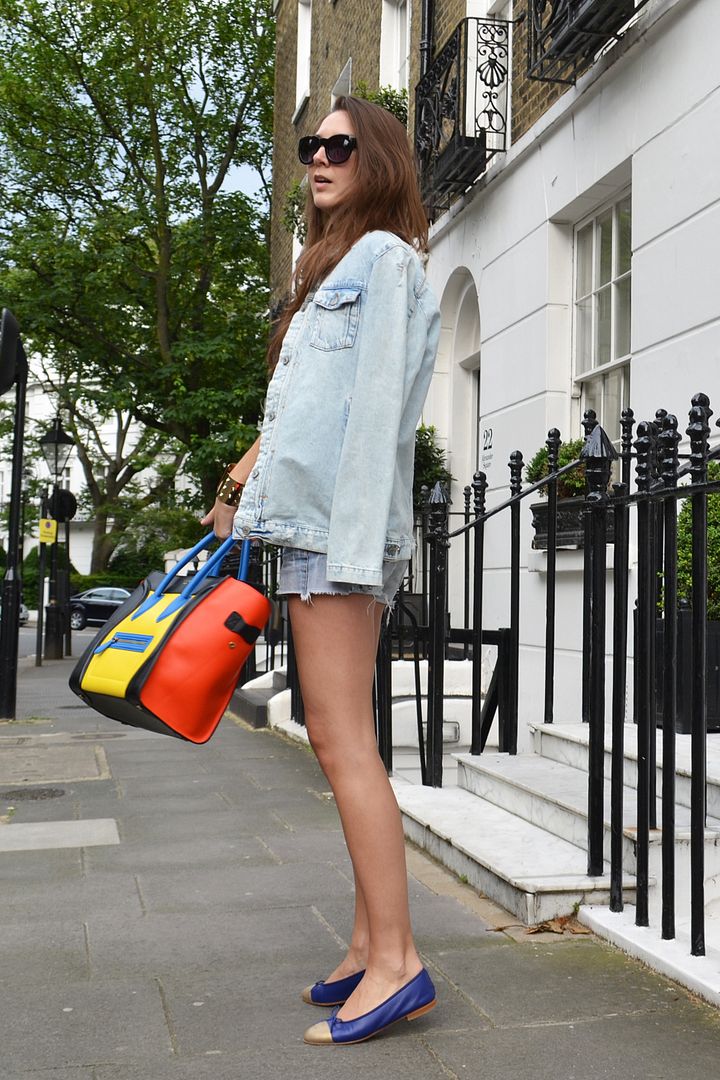 Yesterday I had a very girly day with my friends and co-founders of LOF. The weather was so pleasant that we even enjoy a lunch at the Colbert terrace. After our tasty lunch we went for a bit of shopping but as everything close early on Sunday we ended up at Bulgari Hotel for drinks ( and scones!)
On sunday, I always keep my look very basic and casual so yesterday I chose my favourite cropped denim shirts a white t-shirt and my new denim jacket from Zara.
I added a bit of fun and colours with this crazy Celine bag and my electric blue Chanel ballet flats.
Hier, j'ai passe une journée entre filles avec mes amies et designers de la marque LOF.
Il a fait tellement beau que nous avons meme pu manger en terrasse. Apres notre bon petit lunch nous sommes allees faire un peu de shopping mais comme tout ferme tot le dimanche on a fini notre journee autour de delicieux cocktails a l'hotel Bulgari.
Le dimanche, mon look reste tres relax et basique donc hier j'ai opte pour mon petit short en jean, un t-shirt blanc et ma nouvelle veste en jean de chez Zara.
J'y ai ajoute un peu de couleurs avec mon sac Celine et mes ballerines Chanel bleu majorette.
Outfit/tenue:
denim jacket/veste en jean- Zara ( shop similar here)
t-shirt- Victoria's secret
denim shorts/short en jean- DIY
pumps/ballerines- Chanel ( shop similar here)
bag/sac- Celine
sunglasses/lunettes- Forever21( shop here)