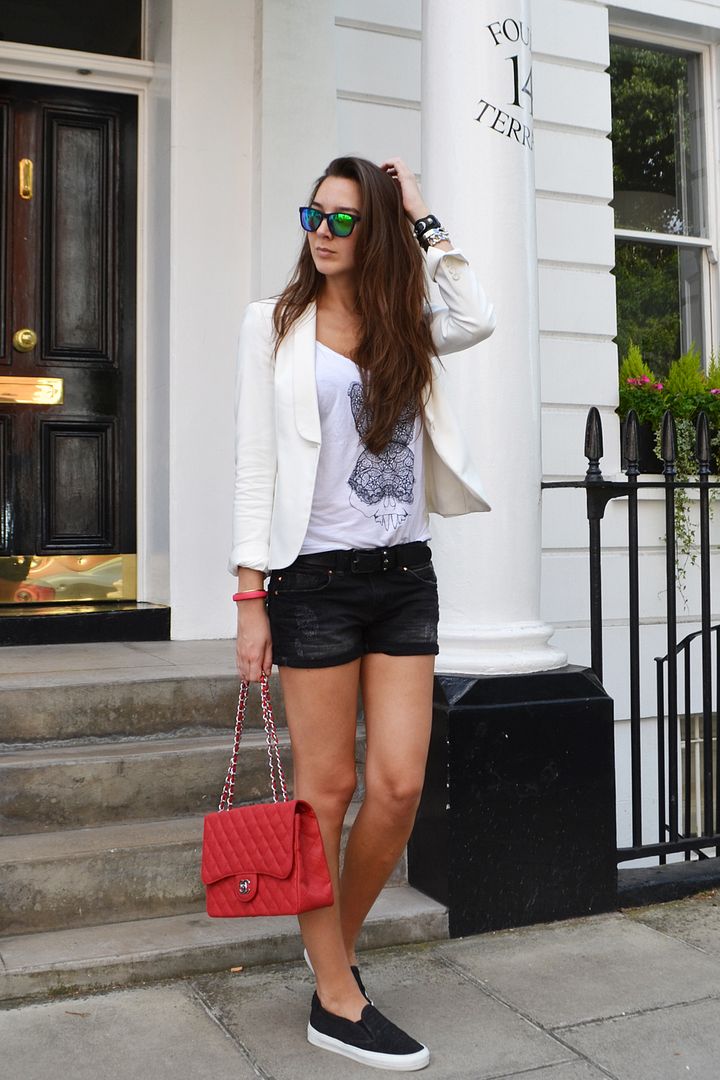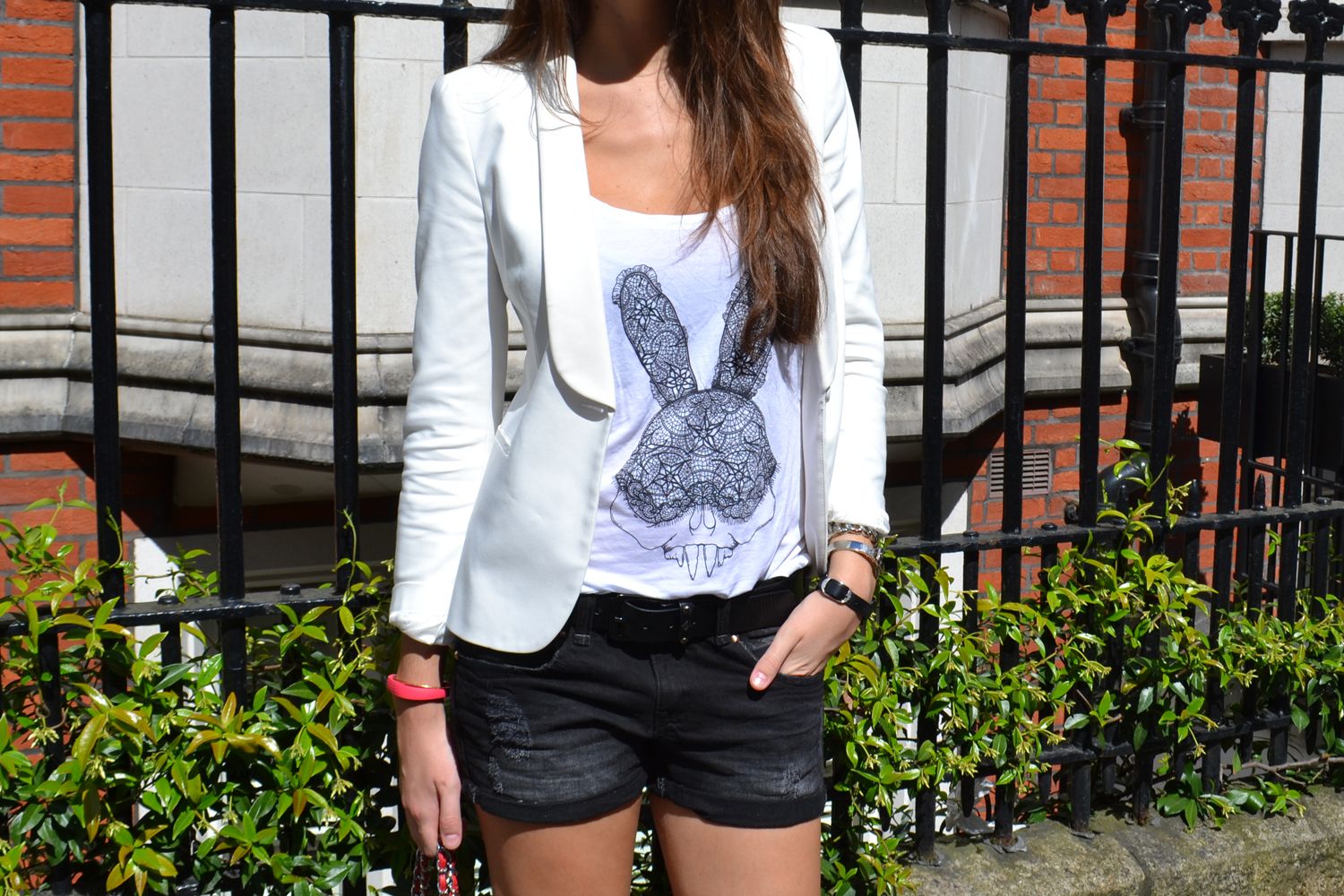 It's getting hot in here so take all off your clothes...
Just kidding! For the moment I'm gonna keep them on as you may know this is a fashion blog and I believe you come here to see what I'm wearing, don't you?
And this what I wear when it's boiling hot in London or this is actually how I left in the morning without knowing I will be melting 2 hours later.
So for once, I'm writing about what not to wear so remember that: DO NOT WEAR A BLAZER WITH A OPEN SIDE BOOB TOP UNDERNEATH WHEN IT'S BOILING HOT BECAUSE YOU WON'T BE ABLE TO TAKE IT OFF AND DO NOT FLASH ANYTHING.
It's getting hot in here so take off all your clothes ...
Je rigole! Pour le moment je vais les garder car comme vous le savez, enfin j'espere, c'est un blog de mode ici et je crois savoir que vous venez ici pour voir mes looks, non?
Et voila ce que je porte lorsqu'il fait extrêmement chaud a Londres. Non, en fait c'est ce que j'ai decide de porter sans savoir que j'avais dégouliner quelques heures plus tard.
Donc pour une fois, je vais vous dire quoi ne pas porter: NE PORTEZ PAS DE VESTE AVEC UN DEBARDEUR TRES ECHANCRE LORSQU'IL FAIT 100 DEGRES DEHORS, CAR VOUS NE POURREZ PAS L'ENLEVER SANS PASSER POUR UNE EXHIBITIONNISTE!
sneakers/baskets- Daniel footwear ( shop here/ici)
sunglasses/lunettes- Northweek ( shop here/ici)