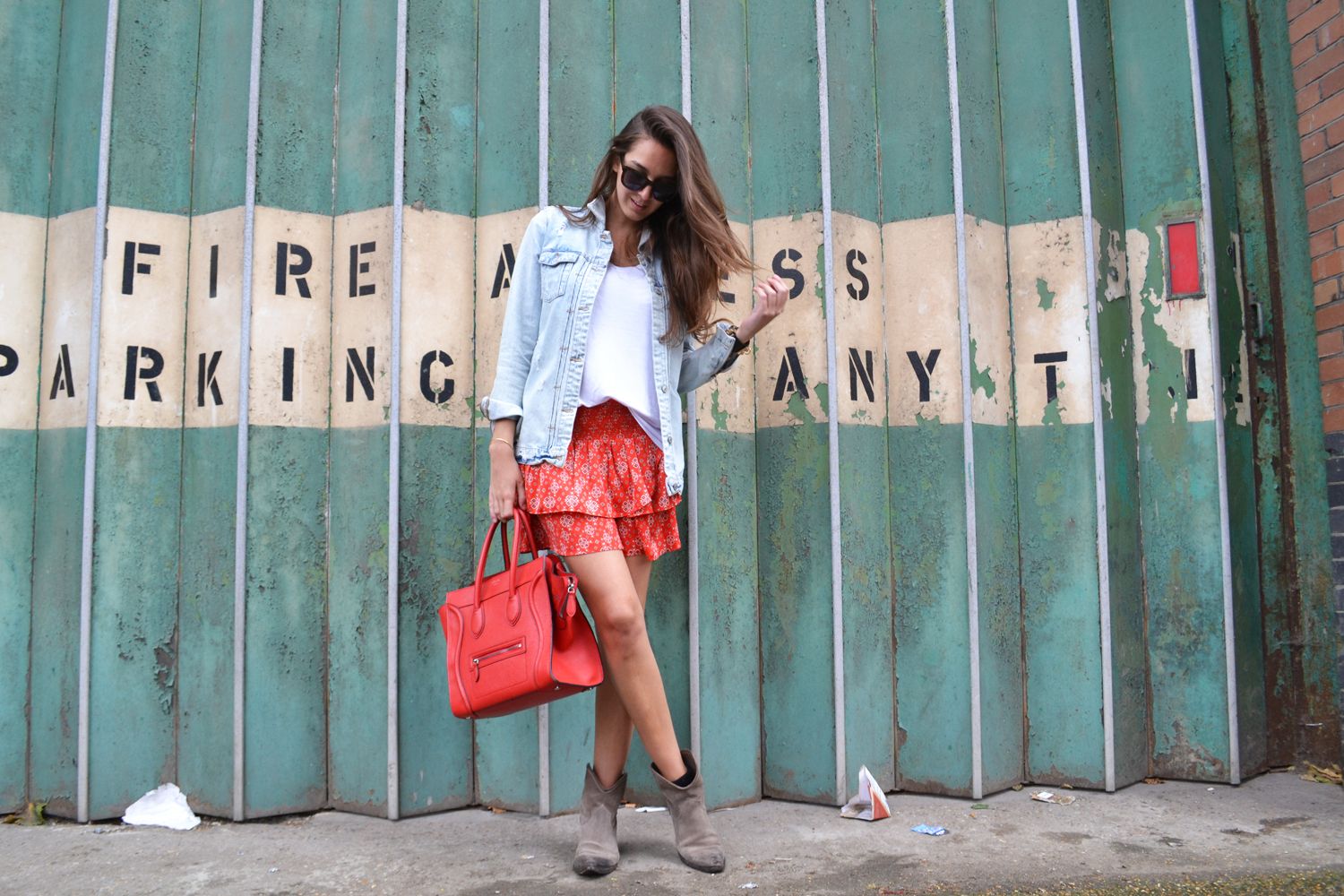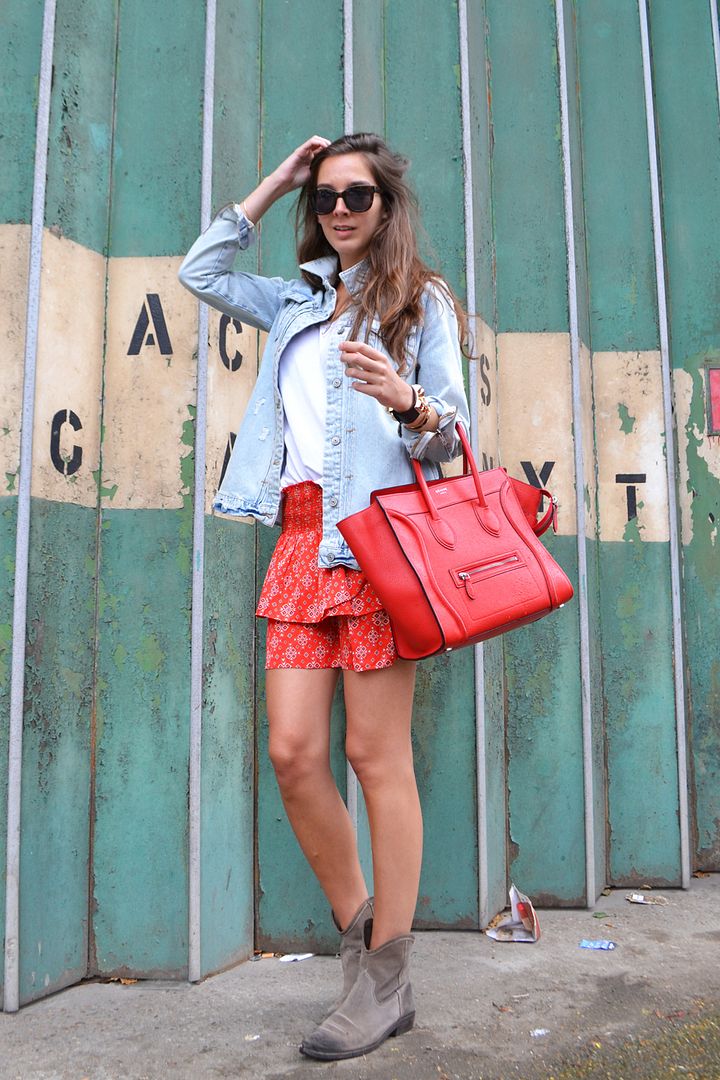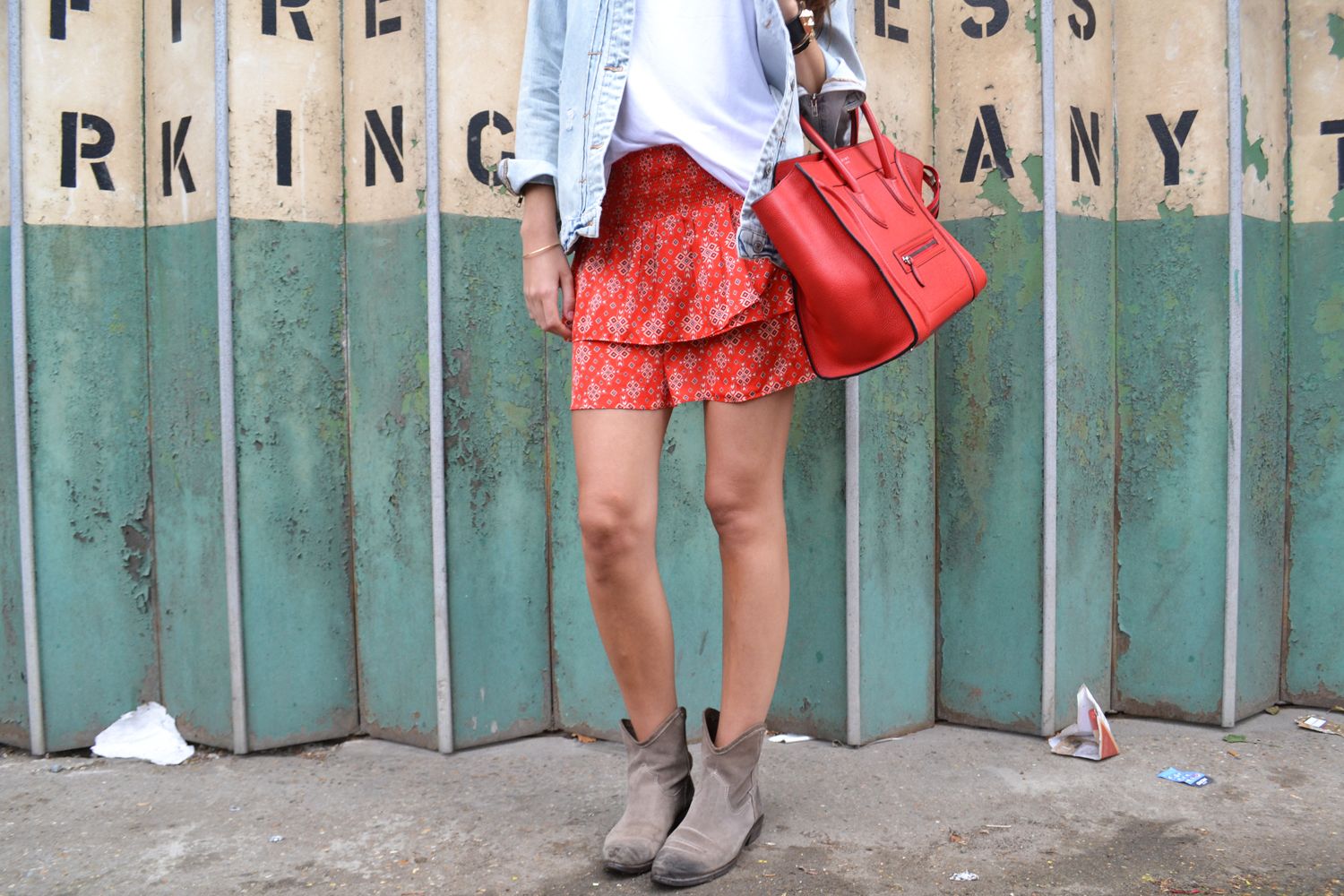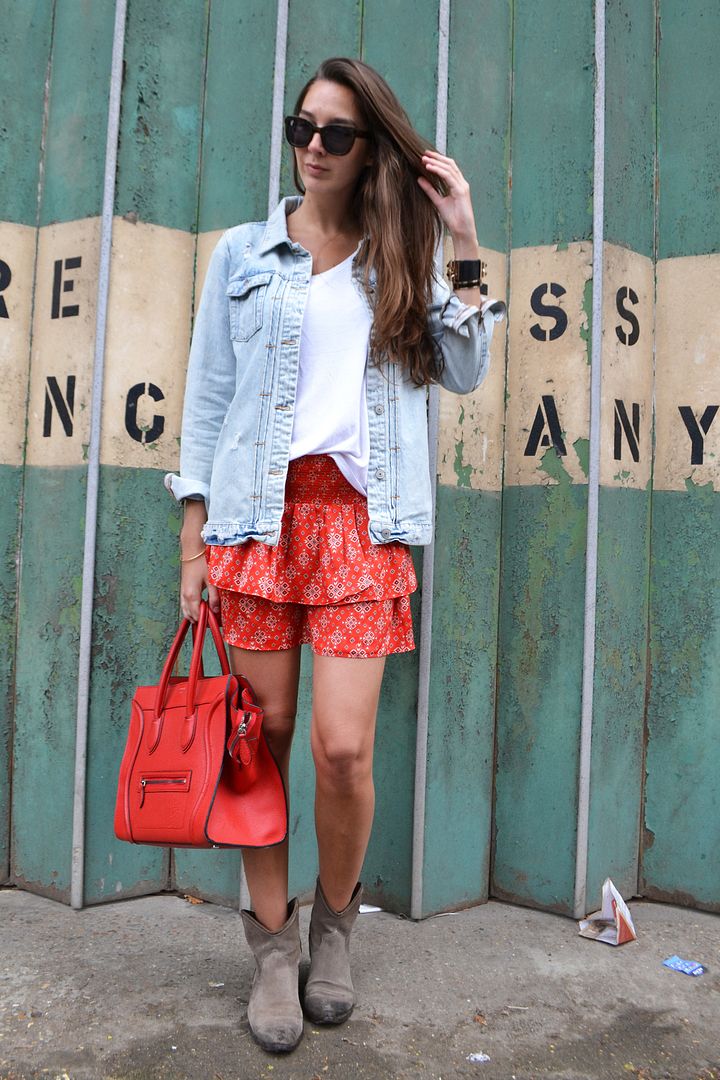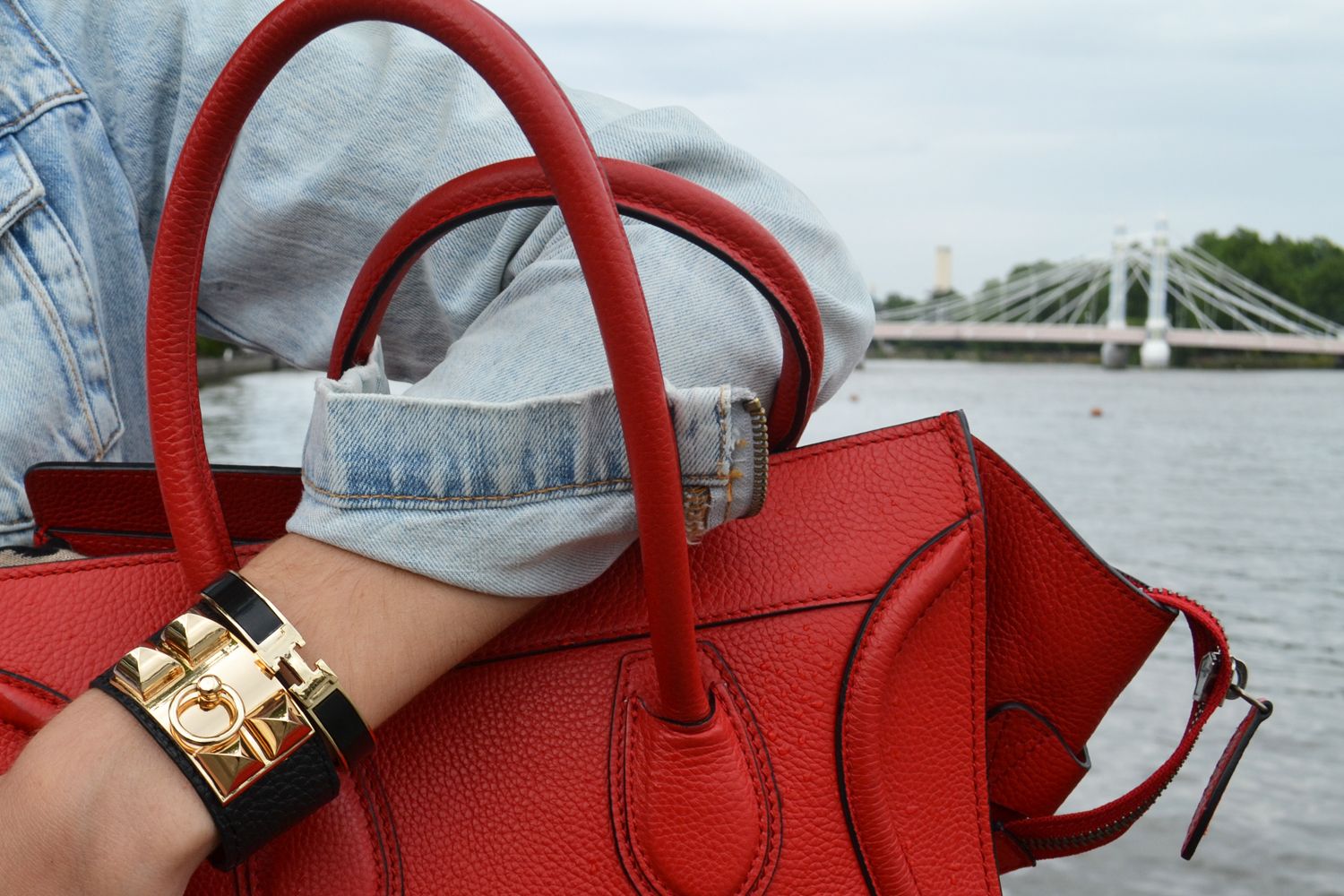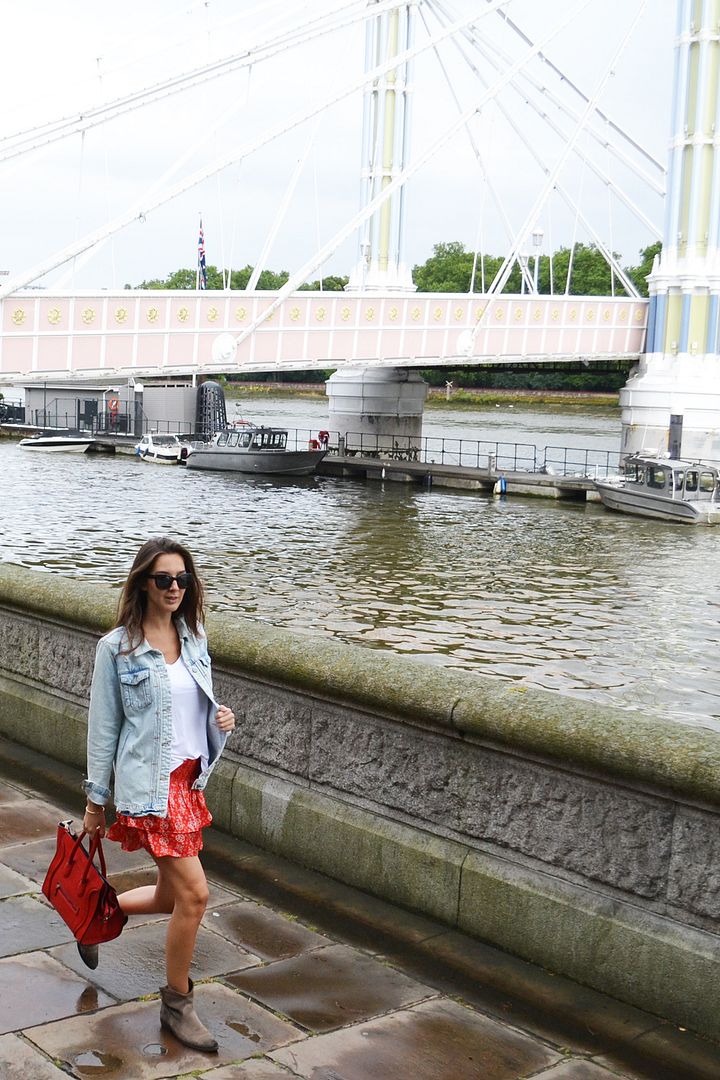 I finally gave in the bandana print trend, a trend I did not liked it when I first saw it on the DKNY show. But seeing it everywhere I gave it a try and voila! I found that cute skirt at Forever21, they have really good stuff lately you should have a look (X).
This cute floaty skirt paired with cowboy boots and oversized denim jacket is a good combo for a warm rainy day in London.
J'ai finalement succombe a la tendance imprime bandana, je dois avouer ne vraiment pas l'avoir aime lorsque j'ai cet imprime au defile DKNY pour la premiere fois. Mais apres le voir partout j'ai decide de lui laisser sa chance et voila! J'ai trouve cette petit jupe chez Forever 21, ils ont des supers trucs cette saison. allez y jeter un oeil (X).
Une jupe imprime avec une paire de santiags, une veste en jean oversized et me voila parer pour une journee chaude et pluvieuse bien Londonienne!
Outfit/tenue:
jacket/veste- Zara ( shop similar X/X)
skirt/jupe- Forever21
boots- Vintage ( shop similar X)
bag/sac- Celine
cuffs/bracelets- Hermes ( get lucky X)