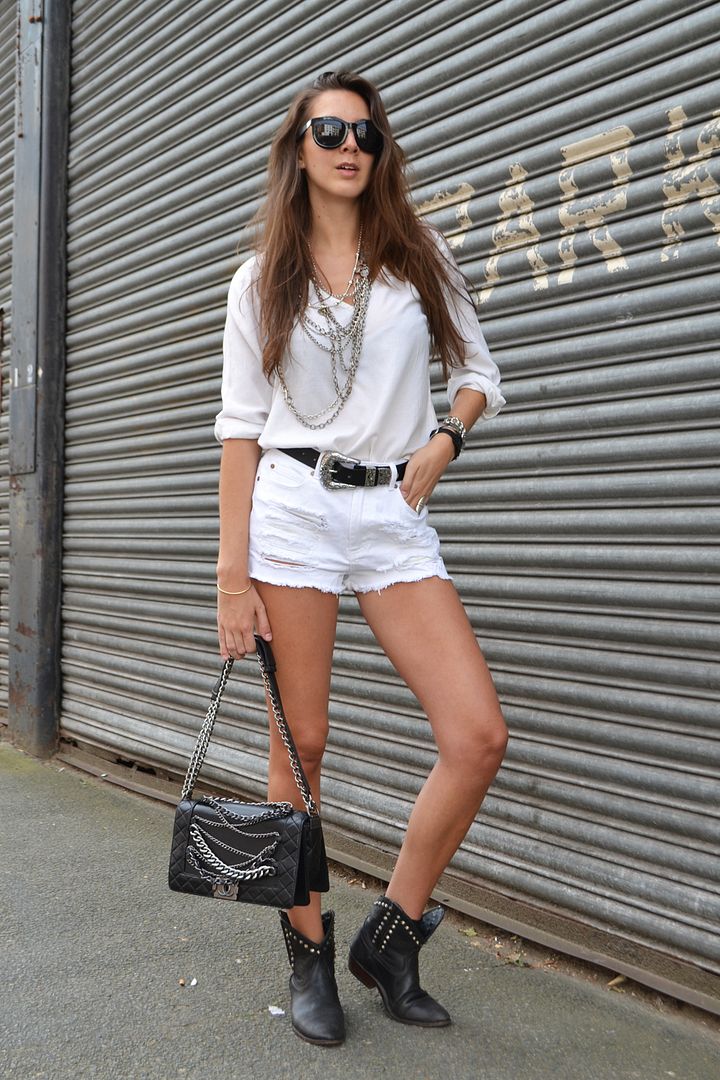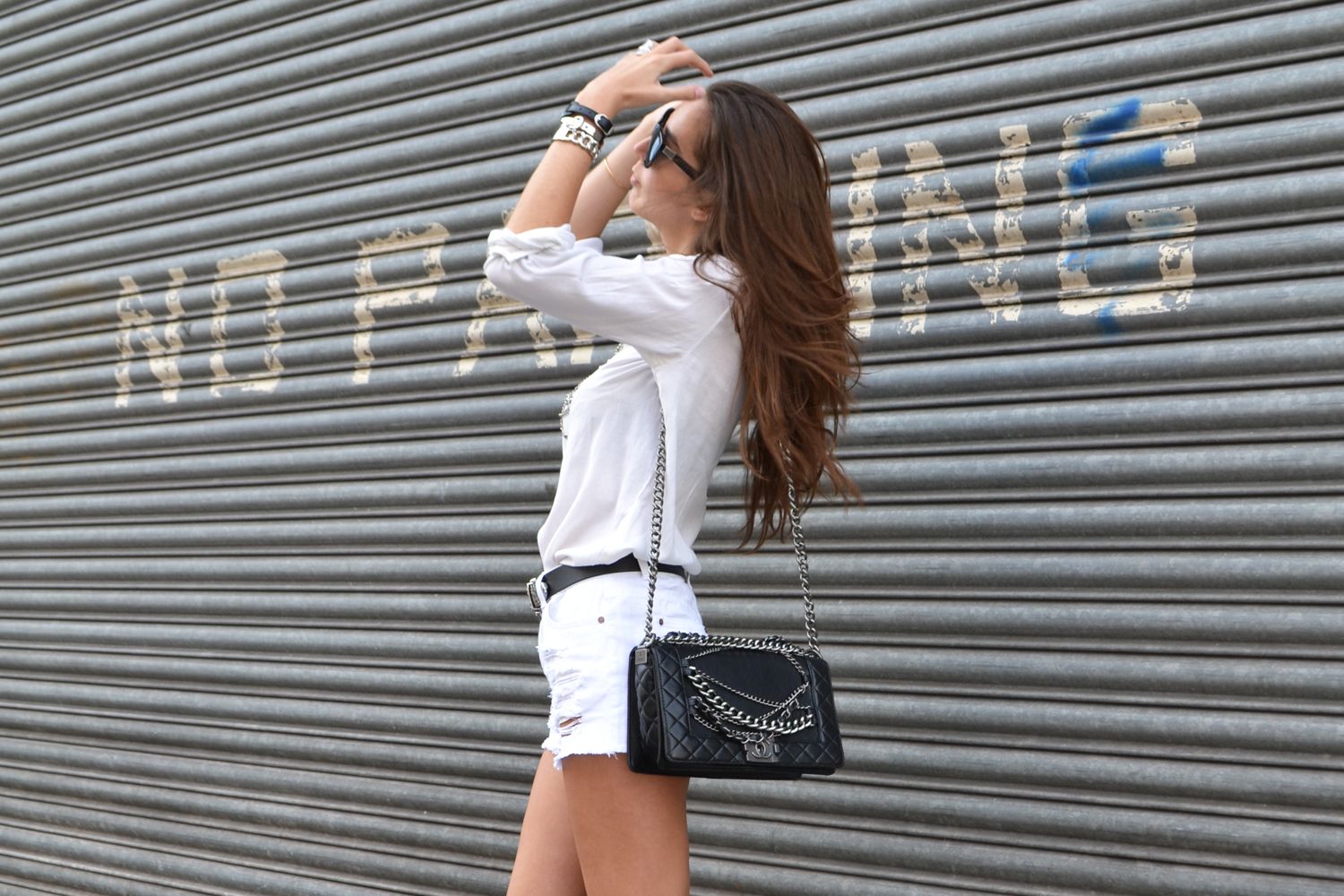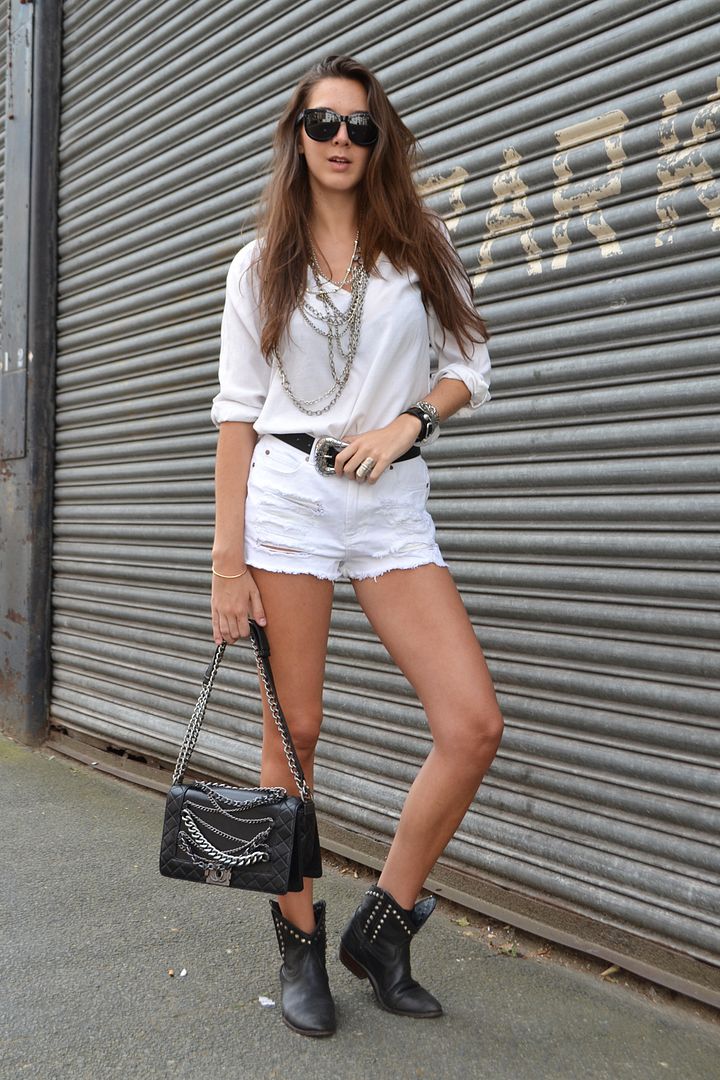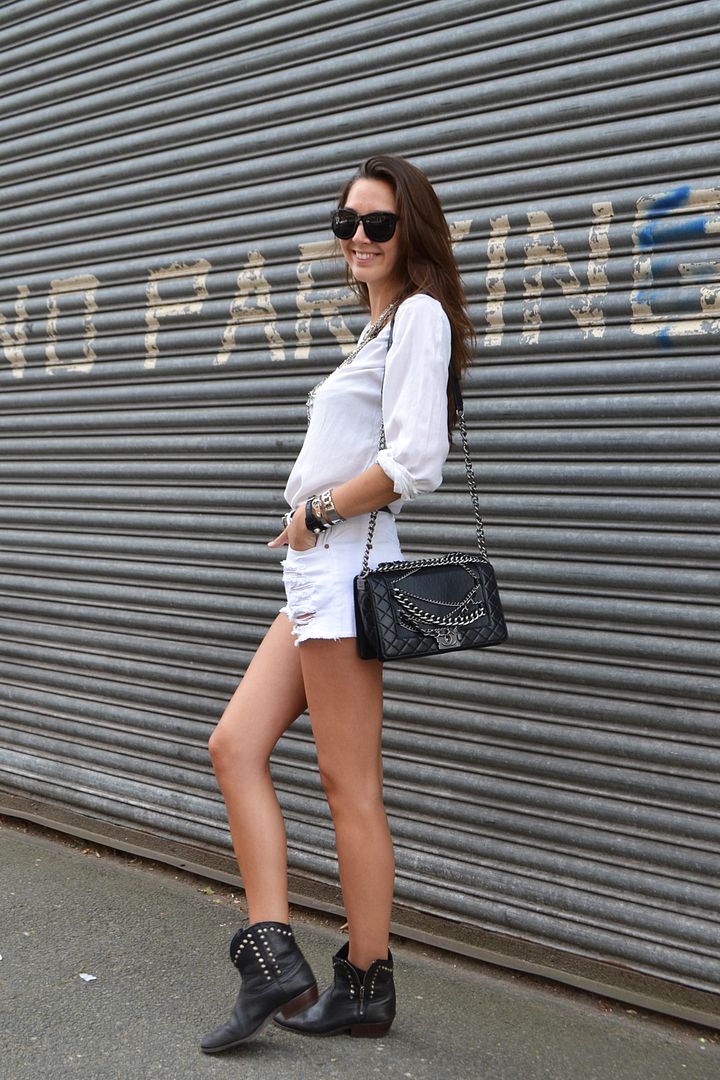 I'm not a girl who usually wear all white as I can't keep it pristine for long. So I avoid the total white look! But yesterday was just so hot and sunny that I couldn't put any dark clothes on.
So once again I went for a high waisted denim shorts and a light linen to, accessorized with kilos of chains, a pair of western boots and my Chanel bag.
It is an easy look that is also wearable for a night out with a pair of black pumps.
Je ne suis une fille qui est du genre a porter le total look black et le garder blanc pour plus d'une heure! Mais hier il faisait tellement chaud que je ne m'imaginais pas une seconde porter du fonce.
Donc encore une fois j'ai sorti un petit short mais cette fois ci blanc, une blouse en lin j'y ai rajoute quelques kilos de chaines, une paire de santiags et un petit sac Chanel.
C'est un look tres simple qui pourrait tout a fait passer dans une soiree avec une paire d'escarpins.
Outfit/tenue:
blouse- Zara
shorts- Primark ( shop similar X)
boots- Ash ( shop X)
bag/sac- Chanel ( get lucky X)
sunglasses/lunettes- The Row ( shop X/X)