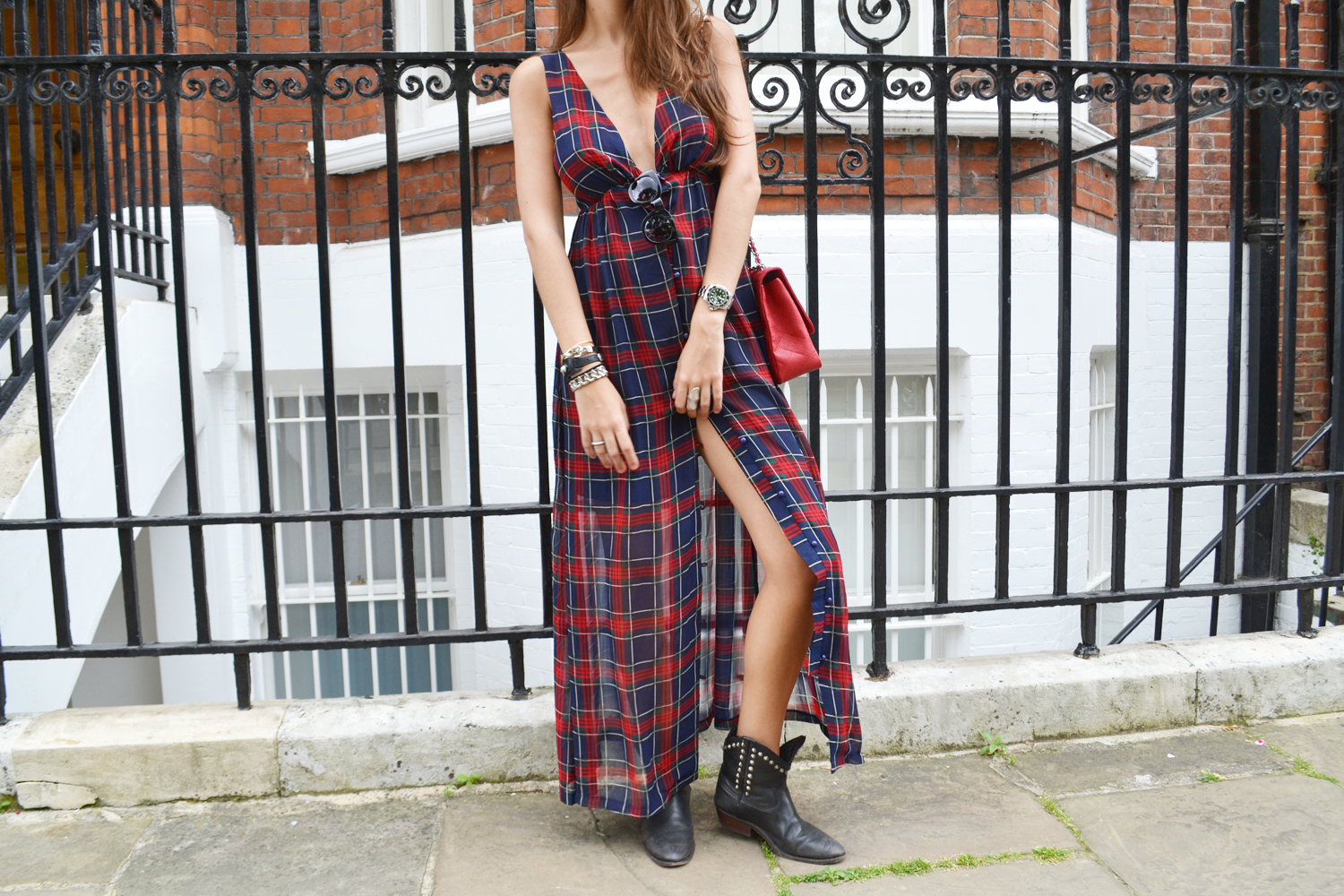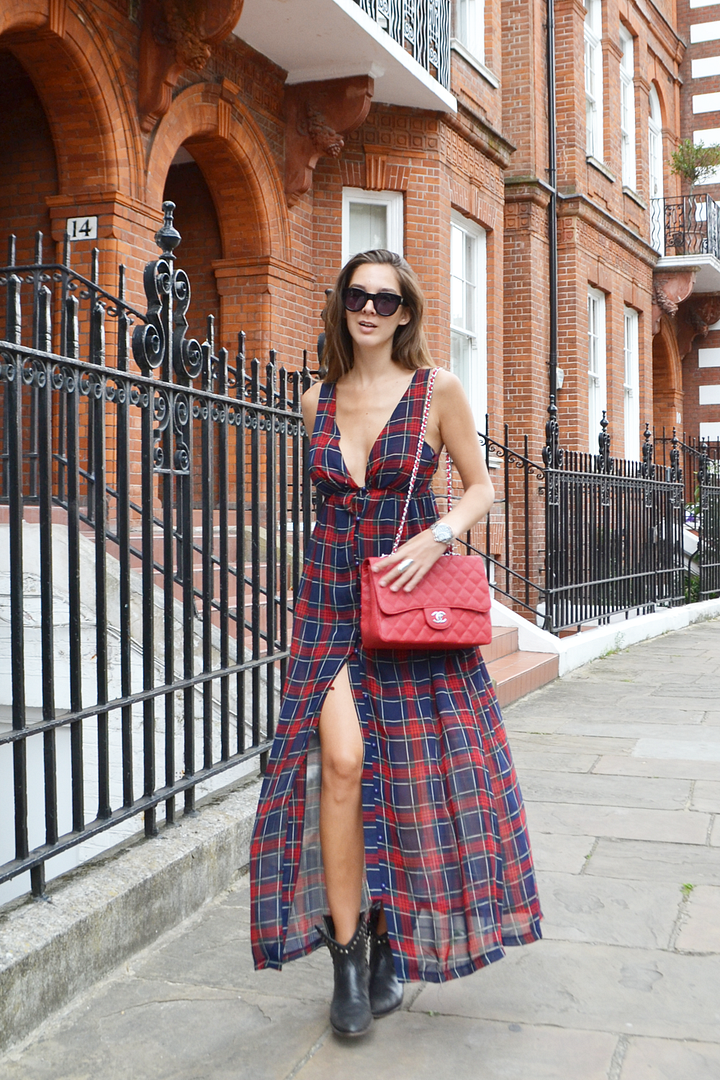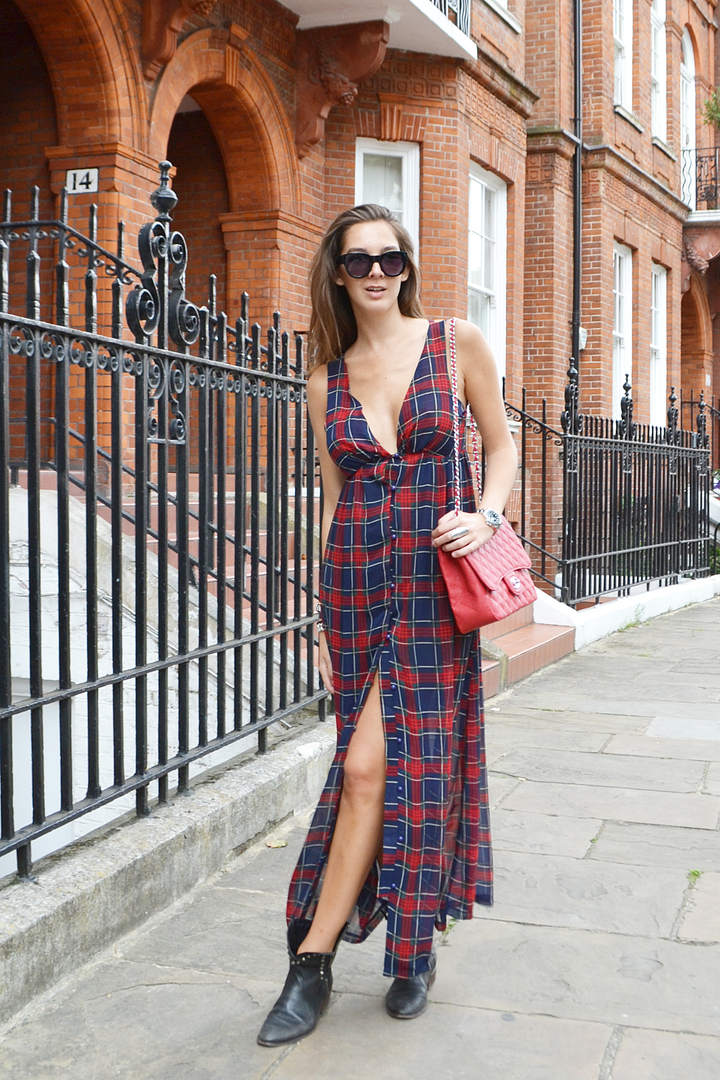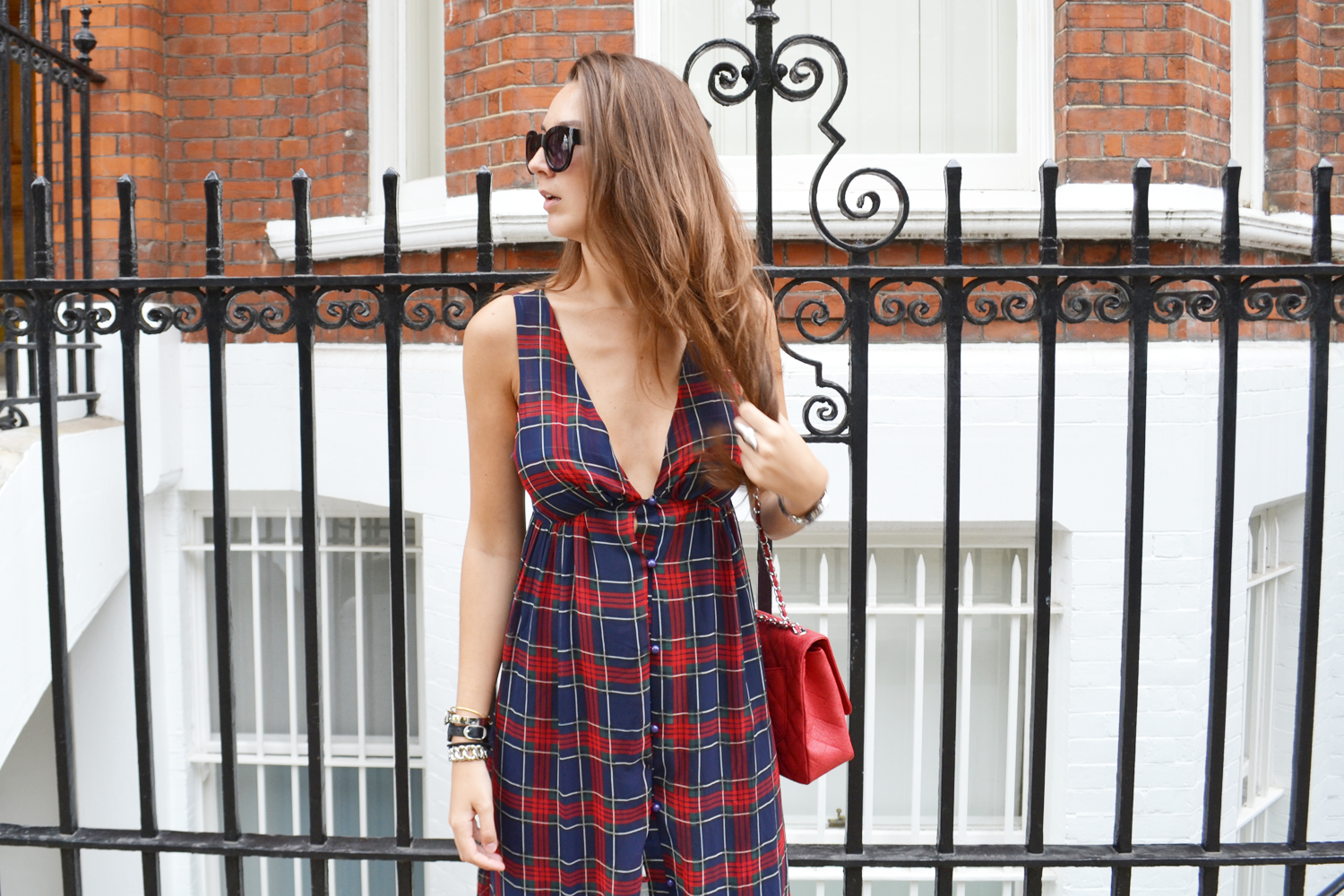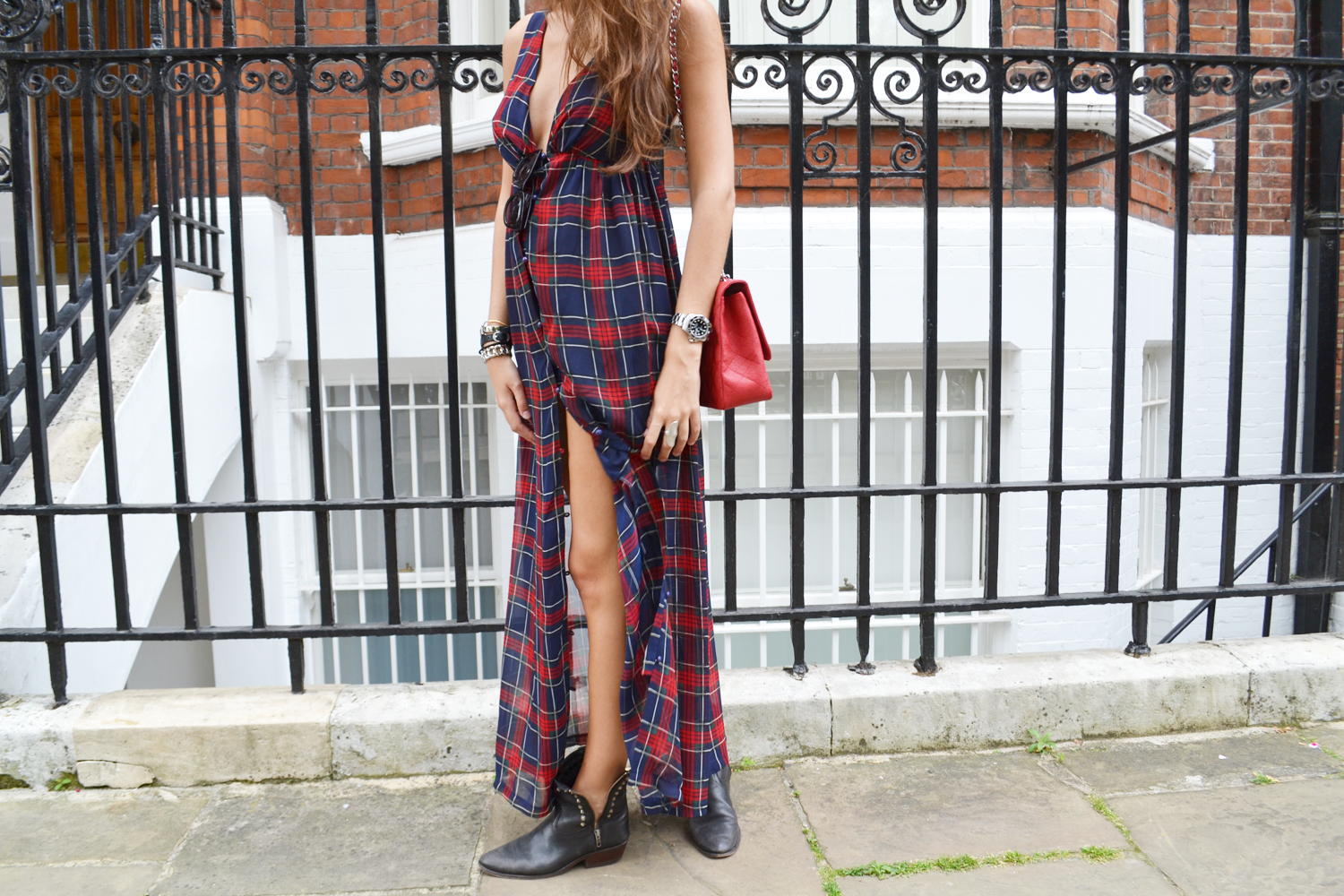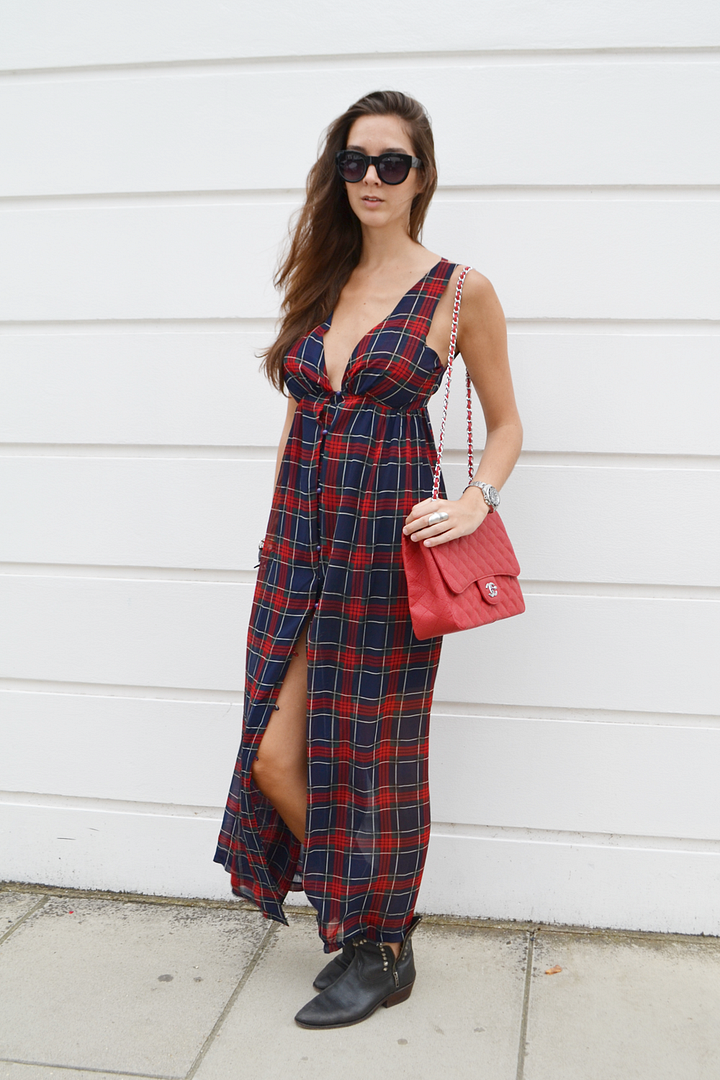 I don't wear maxi dresses that often. It is not that I don't like them, they just come too short most of the time but for that one it was love at first sight. ( shop here)
I just love that tartan print and the light fabric, London is boiling lately and that kind of dress got the maximum amount of fabric I can handle!
I could even wear it with for a chilly day with a cropped leather jacket and biker boots.
Je ne porte pas de robes longues tres souvent. Je les aime bien, mais elles souvent souvent beaucoup trop courtes sur moi mais pour celle ci, j'ai simplement eu le coup de foudre! ( shop ici)
J'adore l'imprime ecossais et la matiere ultra legere, il fait tellement chaud a Londres que je ne pourrais pas porter plus de tissus que ça!
Je pourrais aussi la porter un jour plus frais avec une petite veste en cuir et des boots de motards.
Outfit/tenue:
bag/sac- Chanel
sunglasses/lunettes- Forever21( shop X)
watch/montre- Rolex