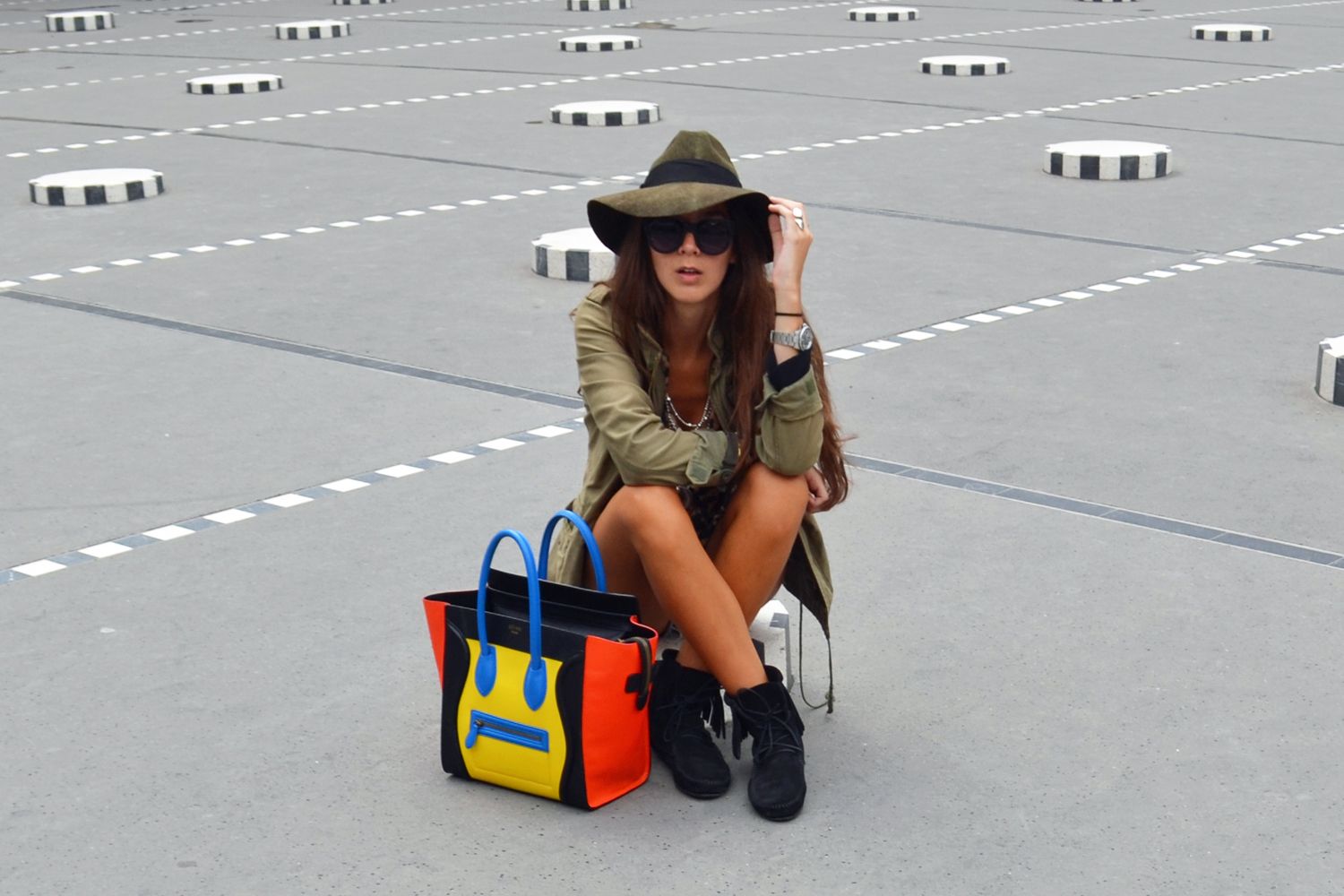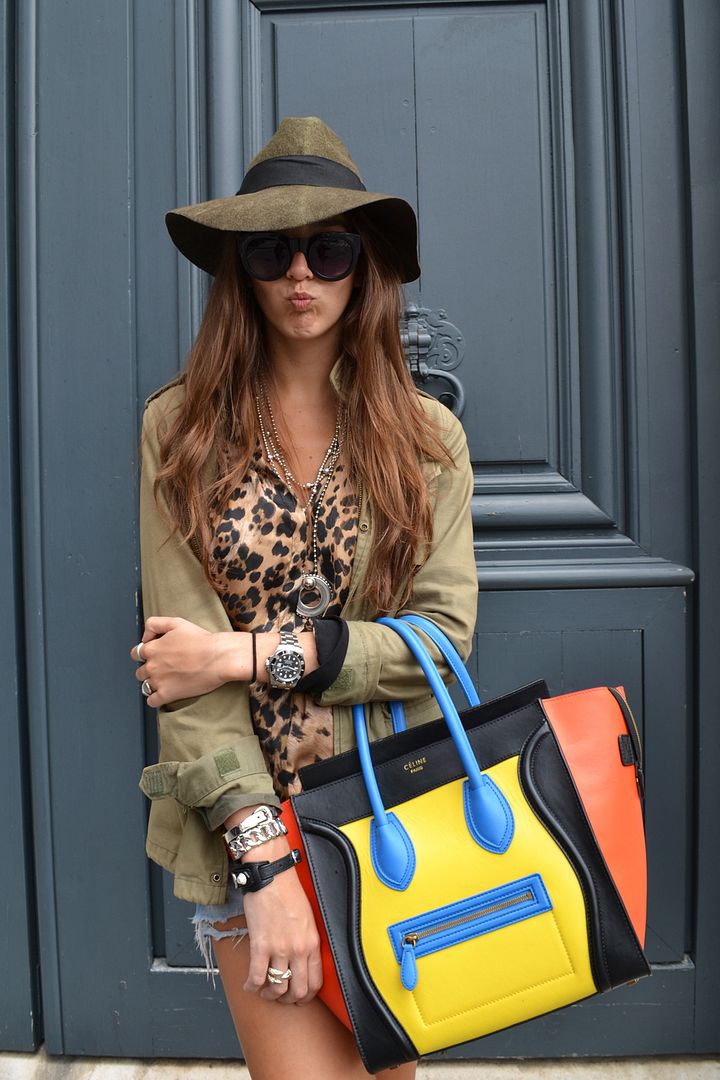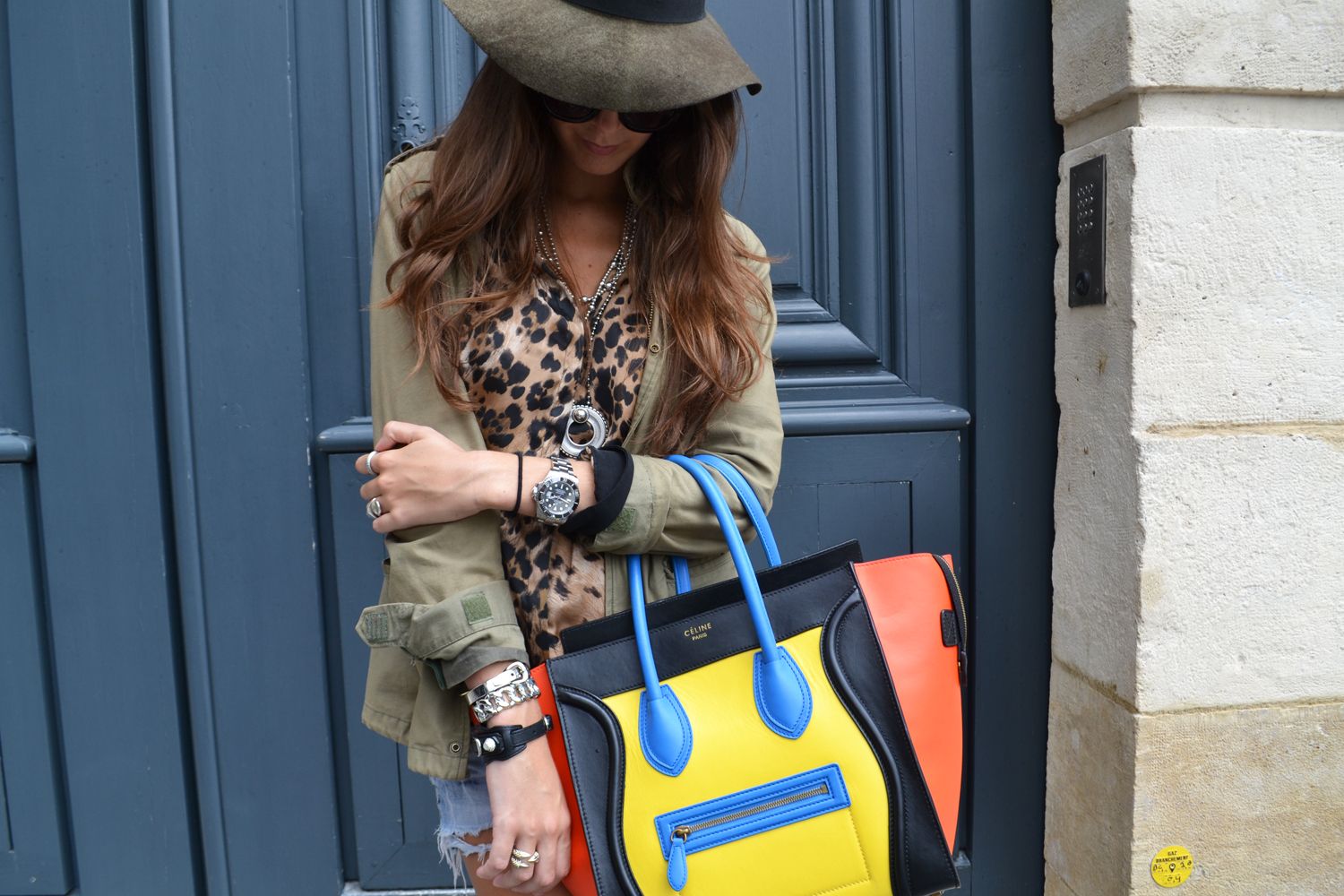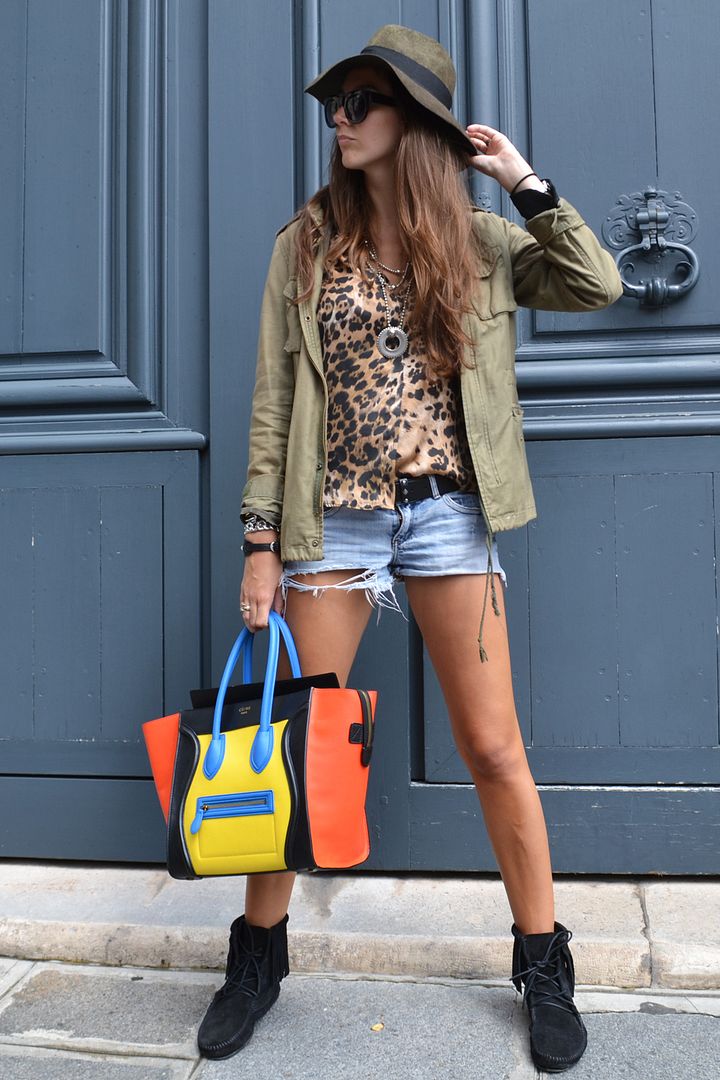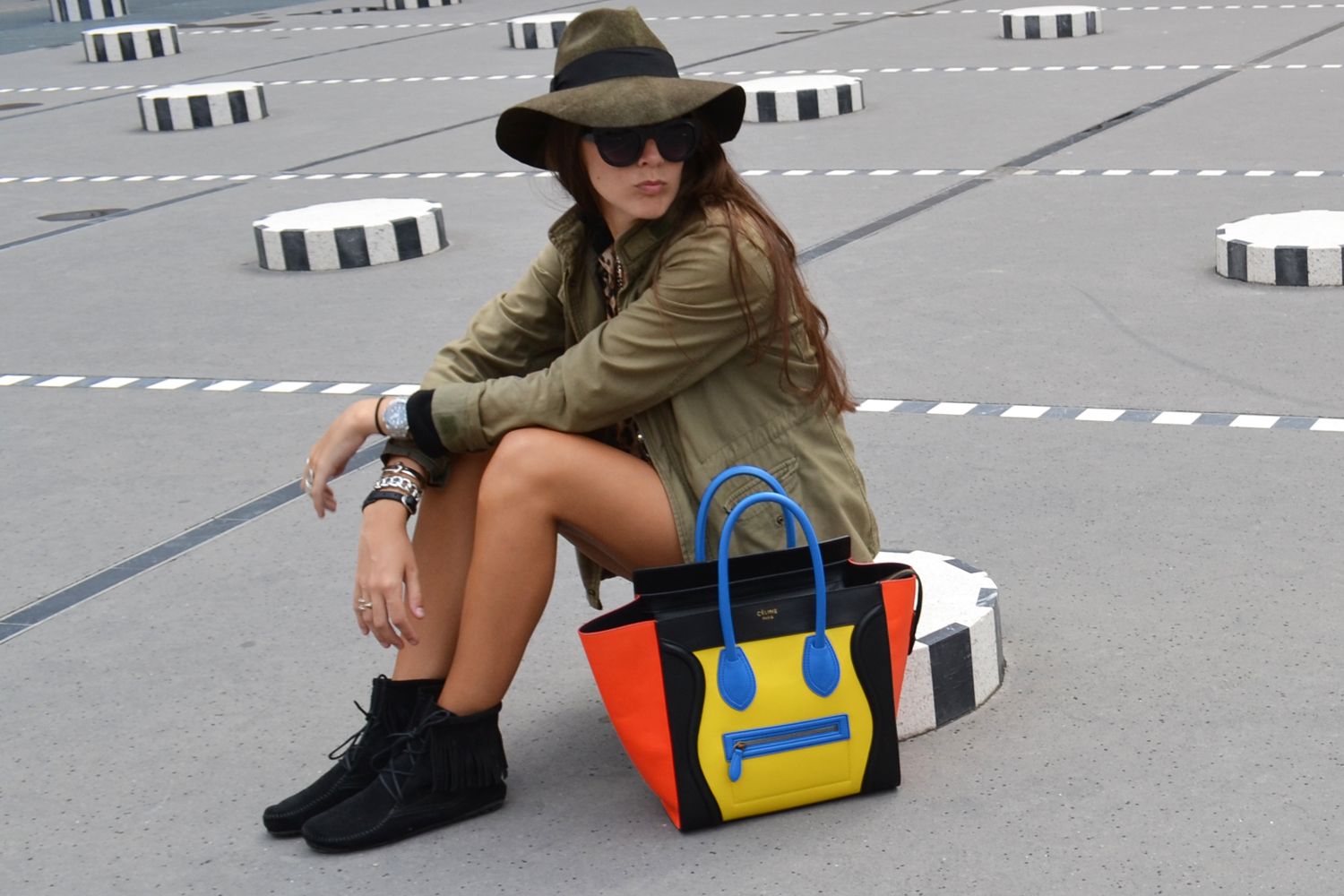 On my second and final day in Paris, the weather was very chilly so I tried to cover myself but I still refuse to wear trousers, it's still summer for god sakes!
I've always like mixing different styles to get a perfect match. The vintage military parka, a chic silk leopard blouse, a pair of fringe suede boots with the final and craziest item my Celine crayola bag.
That look remembers me of the last Balmain campaign, a mix of gold, khaki and animal prints. Don't you think?
Pour mon second et dernier jour a Paris, le temps n'etait pas des plus agréable donc j'ai tente tant bien que mal de me couvrir un peu mais je refuse de porter un pantalon, c'est encore l'ete non?
J'adore mixer des styles tres differents a la fois. La veste militaire, la blouse en soie imprimee leopard, une paire de boots a franges et la touche finale le sac multicolore Celine.
Ce look me rappelle la derniere campagne Balmain, non?
Outfit/tenue:
blouse- Zara
shorts- Vintage
bag/sac- Celine